Los Angeles Chargers' NFL season ended in one of the most unexpected ways imaginable. The team had a 27-0 lead in the AFC Wild Card round over the Jacksonville Jaguars, only to end up losing 31-30. The Chargers managed just three points in the last 34:25 of the game and they blew a huge lead despite managing up to four takeaways to Jacksonville's zero. The Jaguar's victory is the third-biggest comeback in NFL playoff history.
However, the Chargers seem ready to put the historic collapse behind them. Just one day before the beginning of the Chargers' training camp, the team is reported to have offered quarterback Justin Herbert a five-year contract extension worth $262.5 million. The deal features a no-trade clause and consists of $133.7 million in guarantees and $193.7 million in guarantees.
Justin Herbert now becomes the highest-paid quarterback in NFL history in terms of average annual salary. He will take home $52.5 million per season. It possibly raises the price for Cincinnati to retain Joe Burrow, who is in the midst of his contract negotiations. Herbert's deal will ultimately also help Trevor Lawrence, who led the Jaguars to an impressive comeback over the Chargers.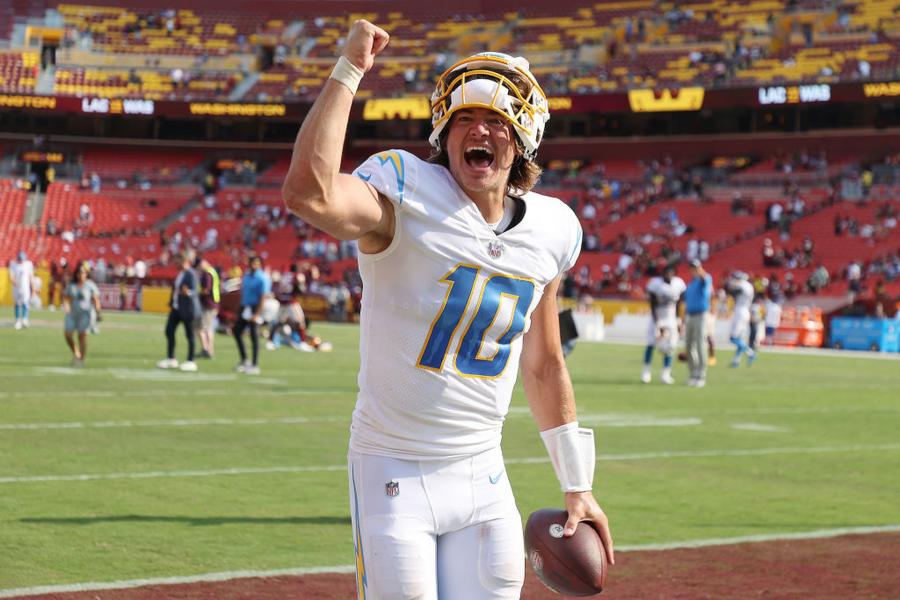 It is the third contract that is worth over $250 million given out to a quarterback this offseason. Fresh from a Super Bowl appearance, Jalen Hurts got a five-year $255 million deal from the Philadelphia Eagles. After a long contract dispute, Lamar Jackson got a five-year, $260 million extension from the Baltimore Ravens.
The Chargers took Herbert with the sixth overall pick during the 2020 NFL Draft. He has already achieved many milestones recording the most passing yards (14,089) and completions (1,316) of any quarterback in his first three seasons. He has also thrown for 94 touchdowns over those three years.
Notably, last season was the first time Herbert reached the playoffs and the defeat is expected to give him lots of motivation heading into this season. He still had two years to run on his rookie deal, but the Chargers were highly determined to lock him up for the long term. Now, he is set to remain on the team up to the 2029 season.
Herbert was initially set to make $4.23 million in the next season. Instead, he will earn quadruple that ($17.1 million) helped by a considerable signing bonus from the new deal. He will have his sights set on getting the Chargers back to the postseason; they have not made back-to-back trips since a stretch seen between 2006 and 2009.
This time, in case the Chargers go up massively, we expect them to be more aggressive in keeping the lead. They have the ideal quarterback to make it happen.