As the Philadelphia Eagles went to the field in Super Bowl LVII against the Kansas City Chiefs, a former Eagles player wondered whether he should be on the field with his old team. But due to an injury – and mainly, how the injury was handled – former safety and team captain Chris Maragos was forced to retire in 2019 at 31 years old.
Maragos sued orthopedic surgeon James Bradley and Roman Orthopedics, claiming that they never repaired a torn meniscus in his knee, resulting in his premature retirement and suffering an ongoing pain.
In a two-week trial, the courtroom heard from Marago's former Eagles teammates, including Trey Burton, Nick Foles, and Jordan Hicks. Eventually, Maragos was awarded $43.5 million in damages.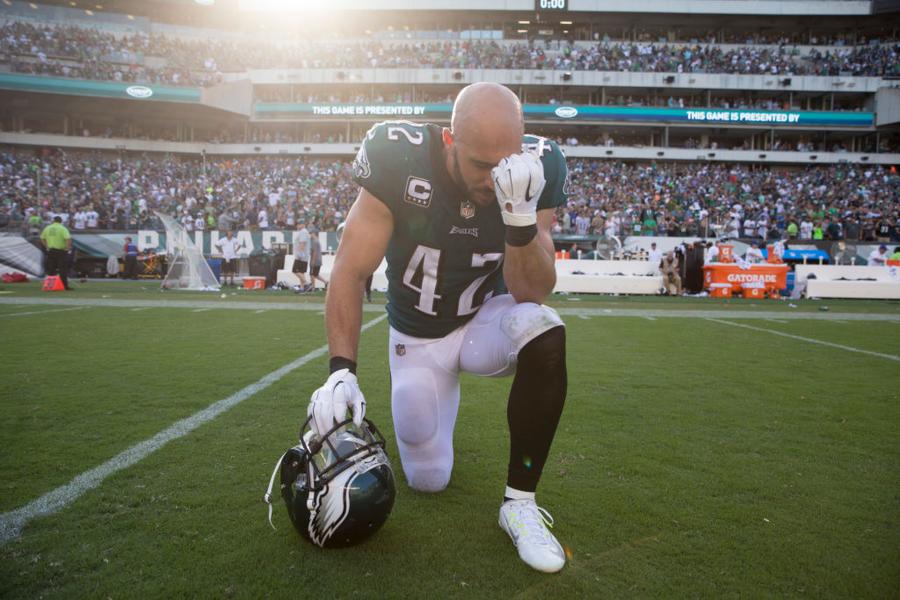 Roman Orthopedics is an official partner of the Eagles, although the team itself is not involved in the lawsuit. Bradley will be compelled to pay two-thirds of the $43.5 million penalty, or nearly $29 million. Roman Orthopedics will then foot the rest of the bill.
Maragos was undrafted out of Western Michigan in 2010. He signed with the San Francisco 49ers before moving on to the Seattle Seahawks and later the Eagles. He won Super Bowl titles with both the Seahawks and the Eagles.
Although the result of the lawsuit will not help get Maragos back to the NFL, it is quite the bonus, financially. Through nine NFL seasons, Maragos made a little more than $10 million. A financial analyst told the jury the injury likely cost Maragos an extra $8.7 million in earnings. Thus, it is a possible $18.7 million in total earnings.
The sum from the lawsuit is more than double the amount, and it is more than four times what Maragos generally earned in his playing days. Maragos will also have to overcome the physical and mental pain that the injury caused. But getting rewarded that way might help make the coming years a little bit easier to handle.