When Jalen Hurts rushed onto the field during Super Bowl LVII in February, he was about the 35th highest-paid quarterback in the National Football League (NFL). That does not mean that he was the 35th highest-paid player in the league.
Among all the 68 starting and backup quarterbacks in the NFL last season, Jalen Hurts was the 35th highest-paid. His 2022-2023 base salary was $4.2 million. For purposes of comparison, his Super Bowl nemesis Patrick Mahomes earned $40 million in the past season.
More than eight backup quarterbacks made a lot more money than Jalen in the past year, too often riding the bench. Some of the notable backups who were paid more than Jalen Hurts included Sam Darnold ($7.5 million), Mitch Trubisky ($7.14 million) and Jimmy Garoppolo ($7 million).
In case you were worried about Jalen Hurts' finances, there is some great news. With the contract extension he just signed, Jalen will be the top-paid quarterback in the NFL in the coming season. Moreover, he will become the highest-paid player in the league and the highest-paid player in the league's history.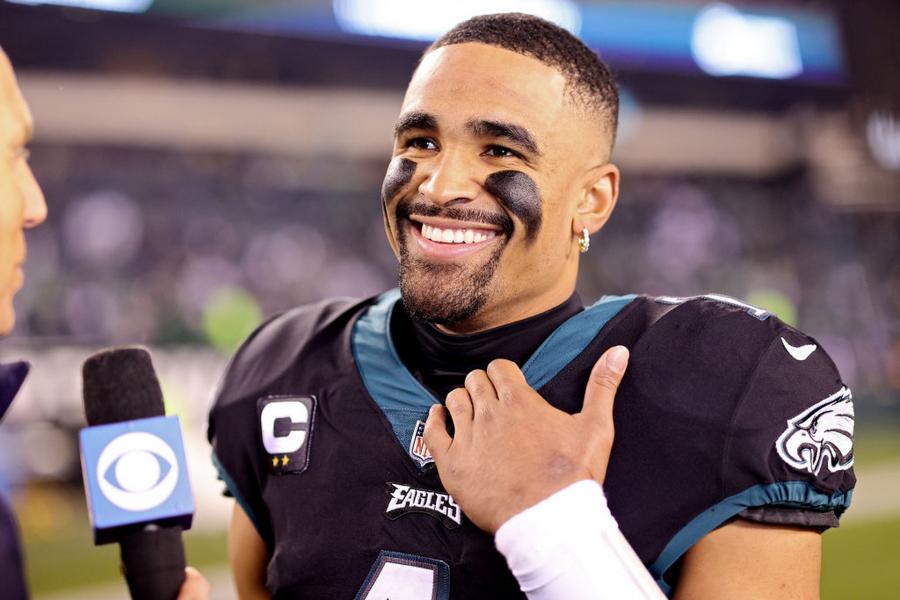 The Richest Contract In The Entire NFL History
On April 17, it was confirmed that Jalen Hurts had signed a 5-year, $255 million contract extension with the Eagles. That is the richest contract in the whole NFL history in terms of the average annual salary. This record-setting contract now comes with $180 million in guaranteed money and an average annual salary of $51 million.
At $51 million, Jalen becomes the highest-paid player in the NFL by a splash. He is expected to slightly out-earn the $50.281 million Aaron Rodgers is expected to earn in the coming season and the $48.5 million that is owed to Russell Wilson.
Jalen's $255 million contract greatly exceeds the previous richest NFL contract, Deshaun Watson's $230 million deal that was signed in the past season with the Cleveland Browns. However, it needs to be noted that Watson's contract is entirely guaranteed.
Therefore, in case both players had career-ending injuries on opening day in the coming season, Jalen would 'just' go on to make $180 million, while Deshaun would be massaged softly with his cool $230 million.