Suge Knight, the American record executive and co-founder of Death Row Records, boasts a net worth of $200 thousand. His fame stems from Death Row Records' immense success in the 1990s, driven by artists like Tupac, Dr. Dre, and Snoop Dogg.
Early Life
Suge Knight was born as Marion Knight Jr. on April 19, 1965, in Compton, California. His childhood nickname was 'Sugar Bear' and it gave rise to the future moniker 'Suge.' He is the son of Maxine and Marion Knight Sr.
Suge Knight excelled in sports during his high school years at Lynwood High School, graduating in 1983. He continued his football journey by playing at El Camino College for two years before transferring to the University of Nevada, Las Vegas, where he played for an additional two years.
During the 1987 NFL Players Strike, Knight briefly filled in as a replacement player for the Los Angeles Rams, participating in two games.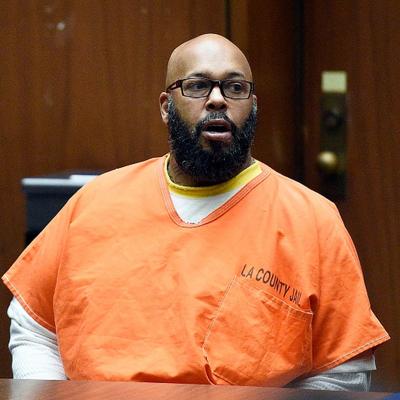 Early Career
Following his NFL experience, Knight transitioned into the role of a concert promoter and celebrity bodyguard, with clients such as Bobby Brown. In 1989, he established his music publishing company, achieving notoriety when Vanilla Ice reportedly relinquished song royalties, including "Ice Ice Baby," to him.
This move was marred by controversy, with allegations of Knight and his associates confronting Vanilla Ice multiple times, including entering his hotel room and purportedly hanging him by his ankles off a balcony.
Subsequently, Knight ventured into artist management, representing hip-hop artists like DJ Quik and The D.O.C. This role led to his interaction with several members of the gangsta rap group N.W.A.
Death Row Records
Suge is most famous for being the former CEO and co-founder of Death Row Records, a firm that was instrumental in bringing gangster rap to the mainstream in the 1990s.
Suge Knight, along with Dr. Dre, The D.O.C., and silent partner Michael "Harry-O" Harris, co-founded Death Row Records. Harry-O, who was imprisoned for his involvement with the Cali Cartel's drug trafficking operation, supplied the label with $1.5 million in initial capital.
The label's in-house attorney, David Kenner, also represented Harry-O legally and managed his investment. As part of the deal, Suge committed to helping Harry-O's wife, Lydia, achieve stardom in the music industry.
Suge Knight and Death Row Records were pioneers in signing artists like Dr. Dre, Tupac Shakur, and Snoop Dogg. By the close of 1993, Dr. Dre's solo album "The Chronic" had achieved Triple Platinum status in the United States. This milestone paved the way for Dre's protege, Snoop Dogg, who released his debut album, "Doggystyle," in 1994, and it swiftly attained Quadruple Platinum status in the U.S. that same year.
Suge Knight was involved in public disputes with 2 Live Crew and Sean Combs, particularly escalating when he publicly insulted Combs at the Source Awards in August 1995. Later that year, Knight offered to pay Tupac Shakur's $1.4 million bail, but only if the rapper signed with Death Row. Tupac agreed, leading to the release of his 1996 double album "All Eyez on Me" and "The Don Killuminati: The 7 Day Theory." In 1995, M.C. Hammer briefly signed with Death Row but soon parted ways with the company.
The downfall of Death Row Records began when Suge Knight was incarcerated for parole violations. Subsequently, several of the label's prominent artists, most notably Dr. Dre, departed. During its prime, Death Row sold over 150 million albums worldwide and generated approximately $750 million in net revenues.
Tupac Shakur And Biggie Smalls Murders
Suge Knight has faced persistent speculation, though never charged, in connection with the murders of Tupac Shakur and The Notorious B.I.G. Tupac Shakur was shot in a drive-by shooting on September 7, 1996, with Suge Knight in the car. At 11:15 p.m., a white Cadillac pulled up to Knight's side, and Shakur was shot four times.
Knight also sustained head injuries from bullet fragments. Shakur died six days later. Multiple theories have arisen regarding Tupac's murder, with some suggesting involvement by a Compton gang, according to The LA Times.
Biggie Smalls, an East Coast rival of Shakur, was similarly killed on March 9, 1997. Speculation, including from former Death Row artists like Snoop Dogg, hinted at Knight's involvement in both murders, suggesting Biggie's death was retaliatory.
While a prevailing theory points to Crips street gang involvement in Biggie's murder, it remains unsolved. Snoop Dogg's release "Tha Doggfather" openly criticized Knight for Shakur's murder, and in 2006, Snoop once again vocally confronted Knight over Biggie Smalls' killing.
Financial Challenges
In 2002, the IRS revealed that Suge Knight owed $6.5 million in unpaid taxes. In 2006, he filed for personal bankruptcy, declaring assets valued between zero dollars and $50,000. He also stated debts exceeding $100 million, primarily stemming from a $107 million judgment awarded to his former business partner's ex-wife. Consequently, Death Row Records filed for bankruptcy the same year.
Later in 2009, Death Row's assets were auctioned for $18 million, with WIDEawake Entertainment Group emerging as the winning bidder. Subsequently, WIDEawake was acquired by Canadian company New Solutions Financial Corp. However, New Solutions Financial Corp filed for bankruptcy in 2012.
In 2013, Death Row's assets found a new home with Entertainment One, also known as eOne. In 2019, eOne was acquired by toy manufacturer Hasbro. In 2021, Hasbro divested its music division, including Death Row's assets, to the private equity firm The Blackstone Group. In February 2022, Blackstone sold the "Death Row Records" brand name and intellectual property rights to Snoop Dogg for an undisclosed sum, while retaining ownership of the highly valuable master recordings.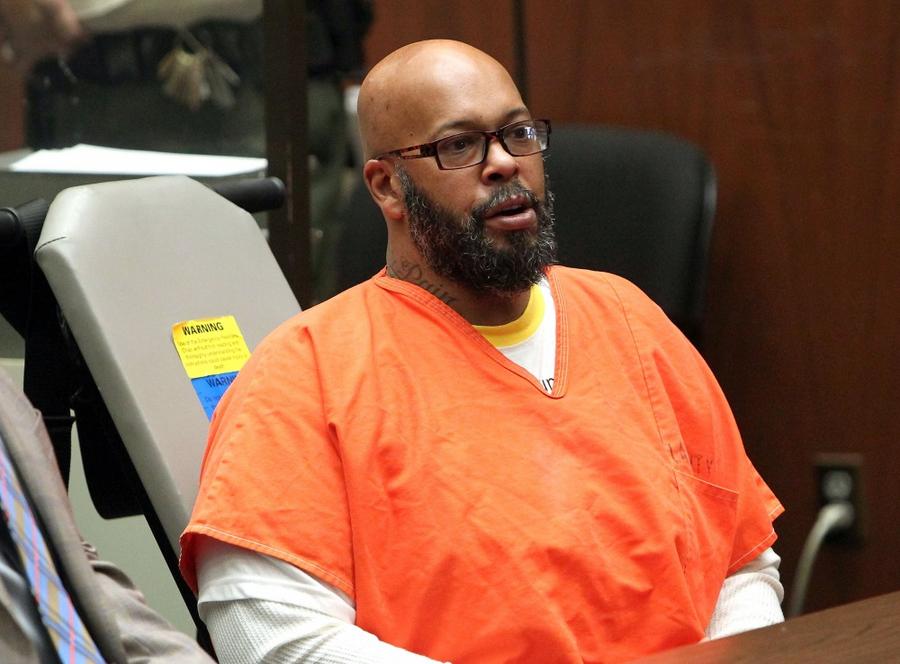 Legal Challenges
Over the 20 years after Death Row, Suge has had multiple run-ins with the law. He ended up serving four years in prison on parole violations between 1997 and 2001. He was sent to prison once more in 2003 for violating parole.
Between 2008 and 2009, Suge Knight was involved in multiple physical altercations. He faced another arrest in Las Vegas on February 8, 2012, on charges related to marijuana.
In 2014, Knight was the victim of a shooting at a Video Music Awards party hosted by Chris Brown at a West Hollywood Sunset Strip nightclub. He sustained six gunshot wounds but managed to walk to a hospital.
Later in October 2014, Knight and Katt Williams faced charges of robbery for their alleged involvement in the theft of a camera from a paparazzi photographer.
In August 2017, Knight was indicted for threatening the life of F. Gary Gray, the director of "Straight Outta Compton," a film in which Knight's portrayal was portrayed negatively. Knight's health suffered in 2017, leading to blindness and blood clots, preventing him from attending his various court hearings.
Fatal Hit And Run Incident
On January 29, 2015, Suge Knight was allegedly involved in a fatal hit-and-run incident in Compton, which might have been linked to an altercation that occurred on a movie set. Witnesses claimed to have observed Suge driving his truck over the victim and then leaving the scene. Subsequently, he reportedly fled the scene and abandoned his vehicle in a parking lot.
On September 20, 2018, Suge Knight pleaded no contest to voluntary manslaughter, potentially facing a prison sentence of up to 28 years. As of 2023, he is incarcerated at the RJ Donovan Correctional Facility in San Diego and is not eligible for parole until October 2034.