Ray Romano is a renowned American stand-up comedian who transitioned into a successful career as an actor and writer, amassing a substantial net worth of $200 million. He gained widespread recognition for his portrayal in the beloved television sitcom 'Everybody Loves Raymond.'
Romano's down-to-earth comedic style and relatable depiction of family dynamics not only earned him critical acclaim but also cultivated a devoted fan following, solidifying Everybody Loves Raymond as one of the era's most beloved and popular sitcoms.
Romano's journey in the entertainment sector started with stand-up comedy. In 1990, he competed With the Johnnie Walker Comedy Search and his performance attracted the attention of talk show host David Letterman, which later resulted in the development of 'Everybody Loves Raymond.'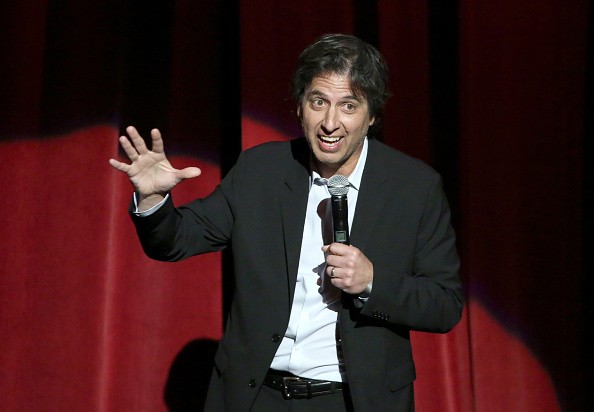 The show aired from 1996 to 2005, with Romano playing the lead role of Raymond Barone. His performance won him an Emmy Award for Outstanding Lead Actor in a Comedy Series.
In addition to his success on television, Romano has also made considerable strides in film and voice acting. He voiced the character of Manny in the animated Ice Age film series, showing his versatility as an actor. On the big screen, Romano has worked with famous directors such as Martin Scorsese in The Irishman and it has taken a dramatic turn in the series Parenthood and Vinyl.
Romano has also returned to his origin in stand-up comedy, with his special Right Here, Around the Corner published on Netflix in 2019. It was his first stand-up special in 23 years, and it was received positively, highlighting Romano's top talent in the world of comedy.
Highest Paid Actor/Episode Salary
Ray's earnings per episode of Everybody Loves Raymond during the initial four seasons remain undisclosed. However, starting from the fifth season, he commanded an impressive $800,000 per episode. This equates to approximately $19 million per season for seasons 5, 6, and 7, culminating in a staggering $57 million from these three seasons alone.
If we estimate a more conservative figure of $300,000 per episode for the first four seasons, that would add up to an additional $30 million.
During the last two seasons of his show, Ray secured an unprecedented paycheck of $1.75 million per episode, setting a new record as the highest-paid television actor in history at that time. This record was eventually surpassed in 2019 when Jennifer Aniston and Reese Witherspoon each earned a remarkable $2 million per episode for their roles in The Morning Show.
When accounting for inflation, Ray's earnings of $1.75 million per episode would be roughly equivalent to approximately $2.3 million per episode in today's terms. From this perspective, Ray Romano currently holds the title of the highest-paid actor in television history.
Based on the $1.75 million figure, Ray Romano raked in a total of $40 million for the eighth season of his show. The subsequent year, during the shorter final season, he earned an additional $28 million. It's important to note that these amounts exclusively represent his base acting and production salaries.
Additionally, Ray holds a share of the backend points for the show, which has already generated him tens of millions through syndication deals to date. He will continue to earn millions from syndication for many years to come. But just looking at these in-production earnings:
$30 + $57 + $40 + $28 = $155 million in base salary (before paying taxes) just from Raymond.
Early Life
Raymond Albert Romano came into the world on December 21, 1957, in Queens, New York. Raised within an Italian-American household, he shared his upbringing with two brothers. The dynamics of his family life served as a wellspring of inspiration for many of his comedic sketches and stand-up routines.
Drawing from his real-life familial experiences, both as a youngster and later as a father and husband, Romano fashioned the basis for the hit show Everybody Loves Raymond. In 1975, he completed his high school education, sharing the same graduation year as the comedian Fran Drescher. Subsequently, after high school, Ray Romano pursued accounting studies at Queens College in New York.
Standup Career
During his time studying accounting and juggling various part-time occupations, Romano took a bold leap into the world of stand-up comedy. Following his early triumphs on the stages of numerous comedy clubs in New York City, Ray Romano made the life-changing choice to commit to a full-time career in comedy.
As of 1989, he was not only claiming victory in citywide stand-up comedy competitions but also becoming a participant in The Johnny Walker Comedy Search.
This marked the inception of Ray Romano's journey in the world of stand-up comedy. In 1990, he made his television debut with an appearance on MTV's Half-Hour Comedy Hour. He also became a frequent presence on The Comedy Channel.
However, it was in 1995 that Ray Romano's career truly gained momentum. He secured a recurring role on Comedy Central's Dr. Katz, Professional Therapist and entered the realm of competition as a stand-up comedian contestant on Star Search.
Everybody Loves Raymond
Ray's breakthrough moment arrived when he made a notable appearance on The Late Show with David Letterman. The show's host was so impressed by Romano's talent that he actively advocated for the comedian to star in his very own sitcom.
This sitcom would ultimately materialize as Everybody Loves Raymond. Notably, David Letterman's own Production Company played a role in the show's development, and it made its debut in 1996. Over the course of the show's run, Ray Romano secured one Emmy award, while the show itself garnered two.
Everybody Loves Raymond became one of television's most-watched programs and continued airing until 2005. In 2004, Ray Romano claimed the title of the highest-paid television actor in history.
A significant aspect of the show's charm lies in its characters, many of whom are deeply rooted in Ray Romano's own family members. Furthermore, several of his real-life family members made appearances on the show, including his daughter, brother, and father.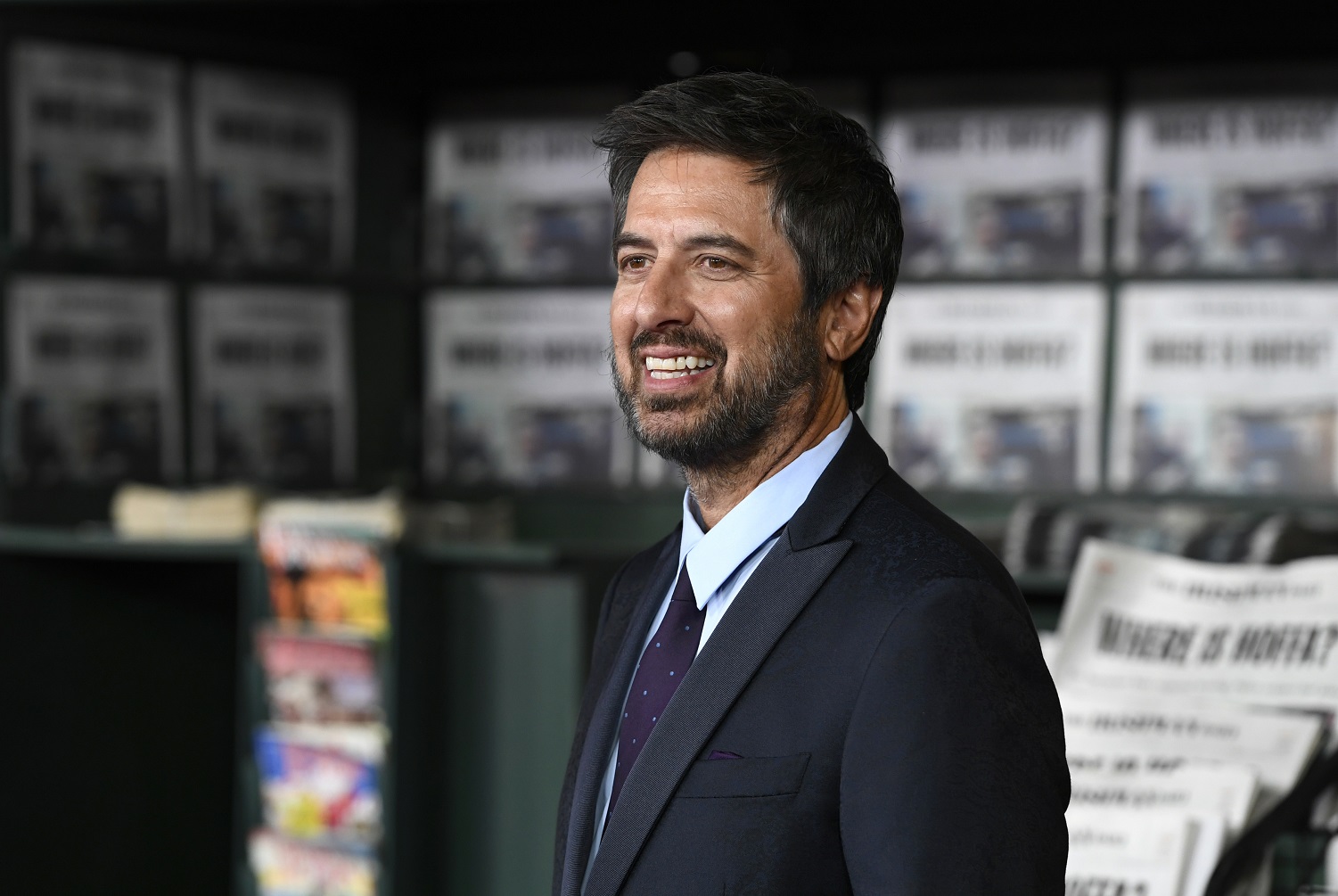 After Raymond
Following his tenure on Everybody Loves Raymond, Romano ventured into the world of film, with roles in movies such as Grilled, Paddleton, and the 2019 hit, The Irishman. Additionally, he lent his voice to the character Manny the mammoth in the Ice Age franchise, reprising this role for four sequels. Notably, the Ice Age series includes some of the highest-grossing animated films in cinematic history.
Ray Romano's television career remained robust as well. He made appearances on popular shows like 'Who Wants To Be A Millionaire', The Price Is Right, The Office, and The Middle.
Furthermore, he secured recurring roles on Men of a Certain Age and Parenthood. As of 2020, he assumed a leading role in the Epix series Get Shorty. In 2022, he portrayed Leo Russo in the film Somewhere in Queens. Romano also headlined the series Made for Love (2021-2022) and Bupkis (2023).
Personal Life
Beyond his acting career, Ray Romano is a passionate poker player who has participated in the World Series of Poker on multiple occasions. He also has a deep love for golf, achieving a notable fifth-place finish in the AT&T Pebble Beach National Pro-Am alongside Steve Bowditch in 2012.
Romano's personal life is marked by a heartwarming love story. He met his wife while both were employed at a bank, and they exchanged vows in 1987. Their journey together has blessed them with four children. In a significant and touching moment, Romano shared in 2012 that his wife had successfully triumphed over breast cancer, celebrating her recovery.
Real Estate
Since the late 1990s, Ray has owned a lavish 10,000-square-foot mansion on 1.25 acres in Encino California that might be worth over $10 million today based on comparable sales. This was his main residence during the filming of his show since it was just a few minutes from the studio.
In 2004, he paid around $8.5 million for an oceanfront home on Malibu's ultra-exclusive Broad Beach. The home currently is worth over $25 million. In August 2023, Ray made this home available for renting for a monthly price of $175,000.
In 2017, he paid a modest $2.1 million for a home in Venice, California. He listed the property for $2.5 million in 2022, and it sold a few months later for $2.3 million.