Afeni Shakur was an American philanthropist and ex-Black Panther. At the time of her death in 2016, she had a net worth of $50 million. Most probably, Afeni was famous for being the mother of Tupac Shakur, the famous West Coast rapper shot dead in his 20s. Afeni Shakur's considerable wealth was mainly the reflection of Tupac's estate which included intellectual property rights, royalties, and a lot more.
Apart from her connection with Tupac, Afeni Shakur was renowned for once being a member of the Black Panther party. She also acted as a political activist during her entire life. She eventually passed away in 2016 aged 69 from a cardiac arrest.
Afeni Shakur Early Life
Alice Faye Williams was born on January 10, 1947, in Lumberton, North Carolina. Raised together with one sibling by an abusive father, Alice relocated with her mother to the Bronx in 1958. She rapidly displayed an aptitude for her performing arts but struggled a lot while trying to adapt to a formal education setting.
Ultimately, she was accepted into the Bronx High School of Science. Afeni later described herself as a 'street fighter' outside of school, and joined the Disciple Debs in Harlem.
Political Career
Alice changed her name to Afeni Shakur at the age of 21. Afeni is a Yoruba word translated to "lover of the people," and Shakur is an Arabic word meaning "thankful." She later joined the Black Panther Party and started writing their newsletter, the "Panther Post."
Later, she became an integral component of the party, and successfully fooled the FBI into thinking that the party was declining, when it was growing in influence. In the end, she earned the position of section leader of the Black Panther Harlem chapter and started to mentor many new members.
In 1969, Afeni Shakur was Arrested with many other members of the Black Panther Party and charged with conspiracy to bomb different police stations and other buildings in New York. Eventually, she was charged with attempted murder, conspiracy to bomb buildings, conspiracy to commit murder, and general conspiracy.
She and her colleagues faced up to 30 charges, and 12 charges were dismissed. Using an unorthodox legal strategy, Afeni Shakur decided to defend herself in court without the assistance of any Attorney, while pregnant with Tupac. She had not attended any law school, but she managed to successfully interview witnesses and argue her case in court.
One of the witnesses she called to the stand was an undercover agent, Ralph White. Under questioning from Afeni, White admitted that he and two other undercover agents working within the Black Panthers had organized most of the illegal activities that she and her colleagues were accused of participating in. White also admitted that he had betrayed his community.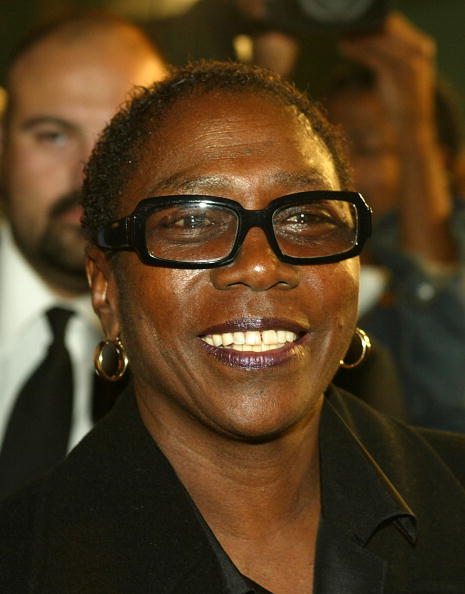 This information proved critical in the eventual acquittal of the "Panther 21," which happened in 1971. The trial took eight months to complete, but Afeni spent up to two years in jail before she was eventually acquitted.
After Afeni Shakur was acquitted of all charges, she gave birth to Lesane Parish Crooks. But, she later renamed him Tupac Amaru Shakur in honor of Tupac Amaru II, an Inca leader who commanded a successful rebellion against the Spanish in the 16th century.
Then, she decided to leave the Black Panthers Party and married in 1975. Afeni got another child and subsequently divorced her husband in 1982. She moved with her children to Baltimore, at which point she depended mainly on welfare payments to support her family.
During this period, Afeni struggled with drug abuse and moved to California for treatment. Her substance abuse was so severe that it forced Tupac to leave the family home in 1989, but they later reconciled. By 1991 she had already dealt with her addiction with the help of Narcotics Anonymous meetings. She then relocated to New York.
Other Ventures
In 2004, Afeni released her biography, "Afeni Shakur: Evolution of a Revolutionary." In 2009, Afeni Shakur traveled across the United States to make different appearances and give lectures. Most notable was the 2009 keynote address she gave at Vanderbilt University for Black History Month. She also launched a few clothing lines and other business ventures during her lifetime.
Over the ensuing decades after his death, Tupac's estate would earn tens of millions of dollars in the form of licensing deals, royalties, and a lot more. The value of Tupac's intellectual property rights alone was estimated to be worth tens of millions, and maybe more. All that would contribute to the overall wealth of Afeni Shakur after her son's passing.