Sarah Palin is an American politician, television pundit, and author with a net worth of $8 million. Palin is a well-known political figure in the US, having run as the vice president with John McCain in 2008. Her salary is $1 million. She served as the ninth Governor of Alaska from 2006 to 2009, after which she decided to resign.
After she began her political career in Wasilla with an election to the city council, Palin became the mayor of the city in the mid-90s. Sarah Palin then spent years working as the chair of the Alaska Oil and Gas Conservation Commission, an organization that strives to maintain the safety and efficiency standards of Alaska's oil fields.
In 2006, Sarah Palin made history after she became the youngest person ever to get elected as the Governor of Alaska. Moreover, she was the first woman to reach the position. After resigning in 2009, Palin continued to play a notable role in politics and she is known for endorsing the Tea Party movement and former President Donald Trump.
Away from politics, Palin is active in the entertainment industry. She worked for Fox News previously, and has also hosted her show known as "Sarah Palin's Alaska." This show was distributed by TLC and she then followed it up with another show known as "Amazing America with Sarah Palin." In 2014, she unveiled her Sarah Palin Channel, but it shut down a year later.
Palin is an established writer, and her book "Going Rogue" has sold over two million copies so far worldwide.
Sarah Palin Early Life
Born on February 11, 1964, Sarah Louise Heath was raised alongside three siblings in Sandpoint, Idaho. She was baptized as a Catholic at birth. But, the Heath family then attended non-denominational churches in her childhood.
When Sarah was only a few months old, she relocated with her family to Skagway, Alaska. In the next several years, they lived in Eagle River before settling in Wasilla. In her high school years, Sarah Palin played the flute in the school band. She joined the girls' basketball and cross-country running teams.
By the time she reached her senior year, she was the co-captain of the basketball team and helped the team win the Alaska state championship in 1982. In 1984, Sarah Palin won the Miss Wasilla beauty pageant before she finished in third place for the Miss Alaska Pageant. She earned the title "Miss Congeniality" In the process.
After graduating, she went to the University of Hawaii at Hilo. In 1985, she transferred to North Idaho College and then to the University of Idaho in Moscow. Later, she attended Matanuska-Susitna College in Alaska. Eventually, she returned to the University of Alaska in 1986 and got a bachelor's degree in communications in 1987.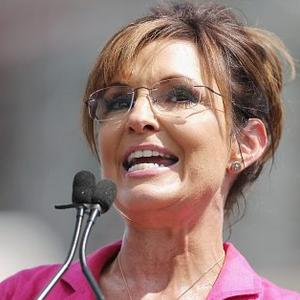 Career
After she graduated from college, Sarah Palin went into journalism where she worked as a sportscaster in Anchorage. She married her high school sweetheart, Todd Palin, in the late 80s, and they soon got their first child. Sarah decided to help with her husband's commercial fishing business until 1991.
In 1992, her political journey started when she was elected to the Wasilla City Council has been a Republican since 1982. She has remained loyal to the party throughout her political career. After joining the city council, she ran for mayor in 1996 and defeated the incumbent. She cut taxes, eliminated wasteful spending, and launched many environmental initiatives.
Sarah ran for the Republican nomination for lieutenant governor of Alaska in 2002 but lost. Despite the loss, she became a major figure in the Republican Party and narrowly missed out on a Senate seat. She endorsed the new governor and got several jobs. Sarah Palin was appointed to the Alaska Oil and Gas Conservation Commission and learned a lot about the gas sector from an ethical point of view.
Palin became the new Alaska governor in 2006 with approval rates of 93%. But, the popularity declined especially after a corruption probe involving a for-profit corporate prison together with an initiative that allowed individuals to hunt wolves for bounties. She resigned in 2009.
She was the running mate for presidential nominee John McCain but they lost to Barrack Obama. After the 2008 elections, Palin appeared on Fox News and got a show called "Sarah Palin's Alaska." A year later, she unleashed her book "Going Rogue: An American Life," which became a bestseller soon after its release.
Real Estate
Todd and Sarah Palin spent $1.75 million on a 6-bedroom home in Scottsdale, Arizona. They sold the house for $2.275 million in 2016. In 2015, they had paid nearly $1 million for another property in Scottsdale, Arizona.
They started construction on what would become a huge dream home but they never completed the project. In 2019, they sold the half-built house on the property for $6.2 million, getting $5.263 million in profit over five years. Today, they co-own many properties in Alaska.