Daniel Negreanu is a Canadian professional poker player who is estimated to have a net worth of $60 million in 2022. He has won two World Poker Tour championship titles and up to six World Series of Poker bracelets in his entire career. In 2014, Daniel Negreanu was inducted into the Poker Hall of Fame and got recognition as the decade's best poker player by the Global Poker Index.
At the time of publication, his career winnings stand at $41 million, and has won nearly $7 million at the World Poker Tour and $18.7 million at the World Series of Poker. Daniel Negreanu was born in Toronto, Ontario on July 26, 1974. His parents, Annie and Constantin, emigrated from Romania in search of a better life for their children.
His father was an electrician and sold different confectionery products. Negreanu attended Pineway Public School in North York, Ontario, where he got complaints from his principal for poor manners and ignoring school rules. Daniel Negreanu learned to play poker when he was a teenager and discovered his love for gambling.
He mostly visited pool halls, where he started hustling, sports betting, and playing cards. Just a few credits shy of graduating, he dropped out of high school to pursue his poker dream full time. He began playing against adults in charity casinos and other gambling halls.
Not only was he competing against people over twice his age, but he was also winning most of the time. By the time he was 21, he had got enough money to relocate to Las Vegas. Daniel Negreanu was not prepared for the type of competition that he found in Vegas and soon lost all his money, which forced him to return to Toronto. Nonetheless, he never gave up, and after spending thousands of hours playing and studying, he went back to Las Vegas and started winning.
Daniel Negreanu Career
In 1997, Daniel Negreanu earned around $55,064 and was named as the best all-around player at Foxwoods' World Poker Final. A year later, he entered his first World Series of Poker event, where he won a cool $169,460 in the $2000 Limit Hold 'em event.
Negreanu became the youngest WSOP bracelet winner in history and held that record for the next six years. Daniel continued to compete in online and World Poker tournaments, earning a reputation of being among the best players.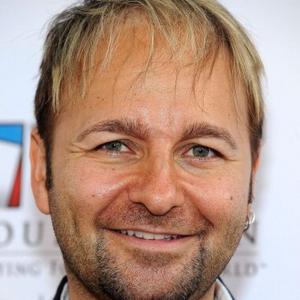 In 2004, Daniel Negreanu won another World Series of Poker bracelet that had a prize of $169,100. In the same year, he won two World Poker Tour titles, one in the $10,000 Borgata Poker Open, which got him $1,009,100, and another in the $15,000 Five Diamond World Poker Classic, where he raked in winnings of $1,795,218. That year, Daniel was named World Series of Poker Player of the Year.
At the Card Player Magazine's Awards Gala that happened in 2006, Daniel Negreanu was named Favorite Poker Player. In 2013, he captured another WSOP Player of the Year award and he became the only player to win that prize twice. In 2014, he was inducted into the Poker Hall of Fame in Las Vegas.
Later in 2019, after 12 years as a member of Team PokerStars on the online poker cardroom PokerStars where he won millions of dollars, he announced that he had decided to step away from the site.
Philanthropy, Relationships, And Real Estate
Daniel Negreanu has made many appearances in various charity events, like Ante Up for Africa which raises money for the Darfur region in Sudan. He is the founder of the annual Big Swing charity golf event. This tournament raises money for the Lili Claire Foundation, a Las Vegas charity that supports children with special needs and their families to get a better life.
In August 2005, Negreanu married Lori Lin Weber, and the couple divorced two years later. In 2018, he married former PokerNews host Amanda Leatherman in Palos Verde, California.
In the case of real estate, Daniel Negreanu is believed to own a huge, two-story home in Las Vegas, Nevada. This house has a pool and a putting green in the backyard.