Bob Dole was an American politician who had a net worth of around $40 million at the time of his death. This amount was a combined net worth with his widow, Elizabeth Dole. He died on December 5, 2021, at the age of 98.
Elizabeth, in her 2007 Senate financial disclosure, estimated that she and her husband were worth a minimum of $14 million and a maximum of $49 million. During Bob Dole's Presidential campaign in 1996, the Doles had estimated that their net worth was between $2.3 and $7.7 million. That amount is the same as $4 – $13 million in today's dollars when you factor in inflation.
At that time, Bob Dole was earning a $148,000 salary as a Senator, $10,000 per year in speaking fees, and around $18,660 in military retirement benefits. On the other hand, Elizabeth was earning over $100,000 every year in speaking fees. Between 1991 and 1994 she was quite busy and earned nearly $900,000 from speaking fees. But, she donated a lot of her earnings to the Red Cross.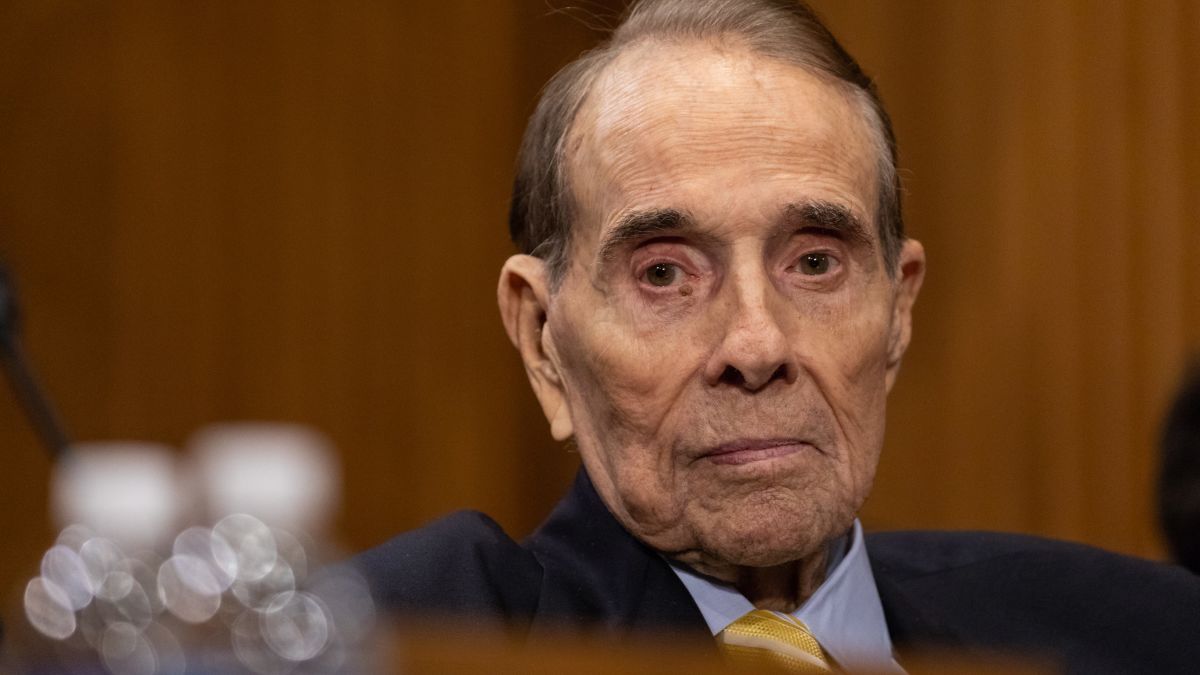 Bob Dole was born in Russell, Kansas. He was also known as Robert Joseph Dole. He graduated from the University of Kansas, where he had majored in Pre-Law. Later, he went on to earn his law degree from the University of Arizona. Dole has served on the front lines of war, having fought in Italy during World War II. During that war, he was severely injured by German machine gunfire.
The hospital where he recovered was later renamed in his honor. In 1950, he was elected to the Kansas City House of Representatives. Ten years later, Bob Dole was elected to the United States House of Representatives. He served as the Senate Minority Leader in 1987 and later became the Senate Majority Leader from 1995-1996.
He was elected repeatedly as the United States Senator from Kansas from 1969 to 1996. During General Ford's failed bid for the presidency in 1976, Bob Dole was his Vice Presidential choice. Bob Dole tried to gain the Republican nomination for President in 1980 and 1988 but failed on both occasions. He eventually won that nomination in 1996 but lost the presidential race to Bill Clinton.
Bob Dole Resignation From Public Office
Bob Dole resigned from the Senate in 1996 and never tried to seek public office again after that election. He remained active after retiring from public office. Dole appeared in many television programs and commercials while also serving on different councils simultaneously.
In 2012, Bob Dole failed in his attempt to advocate for Senate ratification of the Convention on the Rights of Persons with Disabilities. At first, he supported Jeb Bush in the 2016 Republican primaries, but later became the only former Republican presidential nominee who endorsed Donald J. Trump in the general election.
Dole was a sitting member of the advisory council of the Victims of Communism Memorial Foundation. Moreover, he was a special counsel at the Washington, D.C., office of law firm Alston & Bird. Bob Dole was awarded the Congressional Gold Medal on January 17, 2018. His wife, Elizabeth Dole, is a former US Senator of North Carolina.
Throughout his life, Dole strived to always emerge at the top.