Meat Loaf was an American musician and actor who had a net worth of $40 million at the time of his demise in 2022. Over his successful multi-decade career, he was a larger-than-life figure in the entertainment sector. He managed to release 12 solo studio albums and has appeared in over 100 films and television shows.
His debut solo album, 1977's "Bat Out of Hell" ranks among the best-selling albums in history selling over 43 million copies. The 14X Platinum album continues to sell nearly 200,000 copies annually, over 40 years since its release. It even spent nine years on the music charts.
While working as an actor, Meat Loaf is known for several roles including acting as Eddie in the "The Rocky Horror Picture Show" (1975) and Robert "Bob" Paulson in "Fight Club" (1999). He released "To Hell and Back: An Autobiography,"  in 1999 and it was turned into a VH1 TV movie, "Meat Loaf: To Hell and Back," in 2000.
Meat Loaf was born Marvin Lee Aday on September 27, 1947, in Dallas, Texas. His parents, Wilma and Orvis, owned the Griffin Grocery Company. Additionally, Wilma taught school and sang with the Vo-di-o-do Girls gospel group.
Orvis, an ex-police officer, was an alcoholic who disappeared from his family for days. Meat Loaf went to Thomas Jefferson High School where he featured in the production of "The Music Man" and "Where's Charley?" he graduated in 1965 and enrolled at Lubbock Cristian College. Later, he transferred to North Texas State University, but after losing his mother in 1967, he got an inheritance and dropped out and went to Los Angeles.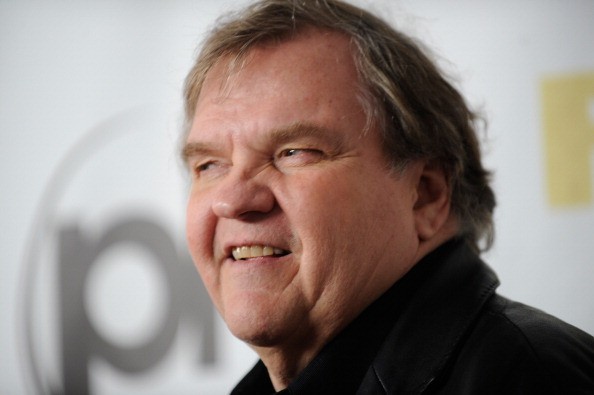 Music Career
Meat Loaf's first band, Meat Loaf Soul, debuted in 1968. They opened for 'Them' at the Cave in Huntington Beach. The band went through many changes in membership and in 1970, Loaf was cast in a Detroit production of the rock musical "Hair." Motown Records invited him and "Hair" co-star Shaun "Stoney" Murphy to work on an album with them. As a result, "Stoney & Meatloaf" was released in October 1971.
Later, Meat Loaf turned to 'Hair' appearing in a Broadway production where he met composer/lyricist Jim Steinman while taking part at an audition for Jim's musical "More Than You Deserve." He was cast in the show and collaborated with Steinman on many other albums like "Bat Out of Hell." In 1973, he got the roles of Eddie and Dr. Everett Scott in the original L.A. series of "The Rocky Horror Show." The show ran for nine months and resulted in a film version published in 1975.
Loaf started working on "Bat Out of Hell" in 1972 and many recording companies rejected his songs before he was signed by Cleveland International Records to a record deal. Todd Rundgren agreed to produce and perform on the album that was launched in October 1977, and eventually became a major success. Meat loaf went on to release 11 more albums until 2006.
He was active in his film career between 1975 and 2017 featuring in many series and shows that ensured that he became a household name.
Awards And Honors
Meat Loaf won a Grammy for Best Rock Vocal Performance, Solo for "I'd Do Anything for Love (But I Won't Do That)" in 1993. In the same year, he received an Echo Award for Best International Rock/Pop Male Artist and a Brit Award for Best Selling Album & Single Act. "Bat Out of Hell" won the Classic Album award in 2007 at the "Classic Rock" Roll Of Honour award show.
Real Estate
Meat Loaf paid $3 million in 2005 for a luxurious 7,142 square foot home in Calabasas, California. This home featured in a 2008 issue of "Architectural Digest," features seven bedrooms, a swimming pool, and a screening room. He also owned a home in LA's Brentwood area that he sold to actor Greg Kinnear in 2001 for around $3.6 million.