Nancy Pelosi is an American politician who has a net worth of about $120 million. During her most recent wealth disclosure, she and her husband Paul Pelosi estimated that their net worth was somewhere between $43 million and $202 million subject to the value of real estate assets, stock investments, and other private assets.
Pelosi is the only woman in US history to hold the position of Speaker of the US House of Representatives, a role that she has served in from 2007 to 2011, and then from 2019 to date.
Born in Baltimore, Maryland, on March 26, 1940, Nancy Patricia Pelosi (née D'Alesandro) was the only girl in the family. She is the youngest of seven children. Both of her parents' families originated in Italy. Her family was politically active at the time of her birth. Her father was previously a Democratic Congressman from Maryland. Later, he became the Mayor of Baltimore.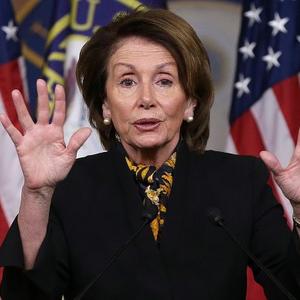 Thomas D'Alesandro III, her brother, also became the Mayor of Baltimore, who served between 1967 and 1971. Moreover, her mother was an active Democrat. As a result, Nancy Pelosi became involved with politics at an early age. She started helping her father with his different campaign events. She later graduated from the all-girls high Catholic high school the Institute of Notre Dame in 1958, and then from Trinity College in 1962 with a Bachelor of Arts in political science.
Nancy Pelosi Political Career
Pelosi started her political career by first working as an intern for Senator Daniel Brewster (D-Maryland) back in the 1960s. Later, she moved to San Francisco, California, where she became friends with 5th District congressman Phillip Burton. She was elected in 1976 as a Democratic National Committee member from California, holding that position for 20 years.
She also served in many other capacities within the Democratic Party in the late 1970s and 1980s, for instance as the finance chair of the Democratic Senatorial Campaign Committee. After Burton passed away in 1983, his wife Sala succeeded him.
Sala did not wish to run for re-election and she designated Pelosi as her successor. That endorsement guaranteed that Burton's previous supporters would also support Nancy Pelosi. Sala's untimely death just a month into her second term let Pelosi win the resulting special election. She took office as the 5th District congresswoman in June 1987. She represented the 5th District between 1987 and 1993; the 8th District between 1993 and 2013; and the 12th District from 2013 to the present (as of December 31, 2021).
Other notable positions that Pelosi has held include that of House Minority Whip, starting from 2002 to 2003; Leader of the House Democratic Caucus since early 2003; House Minority Leader between 2003 and 2007, and 2011 up to 2019; The Speaker of the US House of Representatives, from 2007 until 2011, and was sworn-in again as the Speaker in January 2019.
Nancy Pelosi is the first person since 1955 when Sam Rayburn was re-elected to the post of Speaker for non-consecutive terms. Nevertheless, to regain the position of the speakership, she needed to agree to a deal that limits her to just four years in the role.
Significant moments of Pelosi's second turn as the Speaker, in the first term of President Donald Trump's presidency, including the announcement of impeachment hearings into the President sometime on September 24, 2019.
Pelosi is a lifelong Democrat and has a rating of around 92% for her voting record on civil liberties, awarded by The American Civil Liberties Union's Congressional Scorecard. She has also constantly voted to favor liberal causes like LGBTQ+ rights, gun control, and abortion rights. She has also voted against things like the Iraq War and welfare reform.
She is mostly a polarizing figure in politics within her party and outside. However, most people regard her as a shrewd and highly-skilled politician who is capable of keeping a fractured Democratic party relatively together.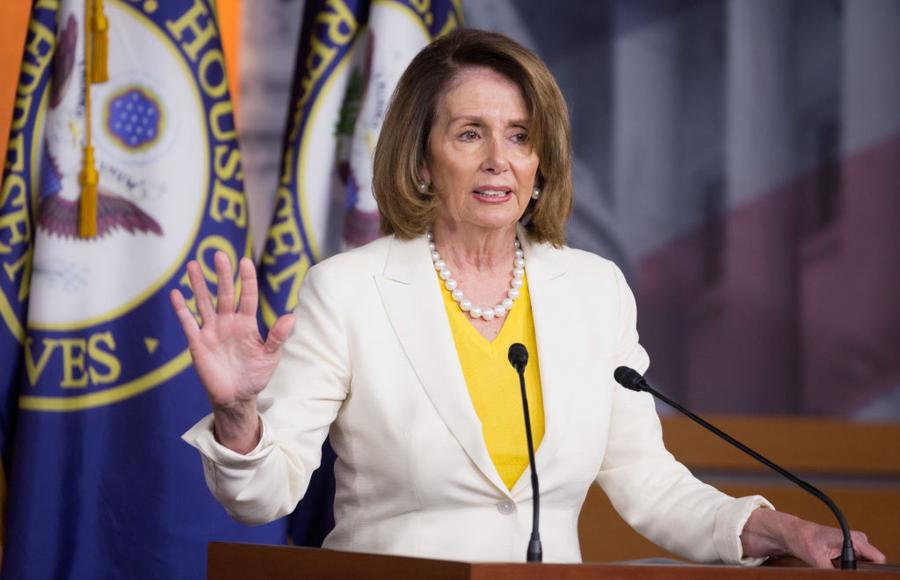 Salary And Real Estate
An average Senator is paid $174,000 every year. But, being the Speaker of House Nancy's salary is increased to $223,500. All the Senators get a small write-off for DC living expenses and travel. Additionally, they get full life, insurance, and retirement benefits.
While in college, Pelosi met Paul Frank Pelosi, and they got married in September 1963. Frank owns a venture capital, financial consulting, and real estate company known as Financial Leasing Services, INC. through Paul, the Pelosis own huge stakes in firms like Apple, Facebook, Shutterfly, Comcast, and the Walt Disney Co.
Paul also has an owner of several office buildings in San Francisco and commercial properties around California. He spent $10 million in 2009 to acquire the Oakland Invaders United Football League team. This team soon relocated and was renamed as the Sacramento Mountain Lions but was eventually shut down.
Paul and Nancy Pelosi have five children and eight grandchildren. They reside in the Pacific Heights neighborhood of San Francisco. The couple also owns a vineyard in St. Helena, California, valued between $5 million and $25 million.