Prince Andrew is the Duke of York. He is a member of the British royal family who has a net worth of $5 million. He was born Andrew Albert Christian Edward on February 19, 1960, at Buckingham Palace, London. He is the second son and third child of Queen Elizabeth II and Prince Philip, Duke of Edinburgh.
Also known as the Duke of York, Andrew is now eighth in the line of succession to the British throne. He now falls behind his brother Charles, his nephew William, William and Kate's three children, his nephew Harry, and Harry and Megan's two children. During his birth, and until William was born in 1982, Andrew was second in line behind only his brother, Prince Charles.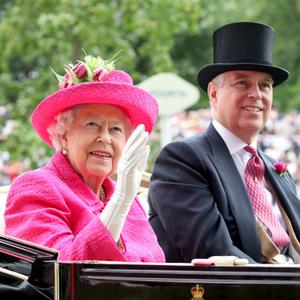 Away from his royal duties, Andrew served as a helicopter pilot and instructor in the Royal Navy, flying many missions during the Falklands War.
He was educated in prestigious schools. Prince Andrew joined the Royal Naval College Flight and underwent pilot training. He went on to serve as an active duty helicopter pilot and later, an instructor in helicopter flights in the Royal Navy, where he also acquired the real rank of a commander and the honorary rank of rear admiral.
As a naval officer, Prince Andrew got on active duty during the Falklands War in 1981. Prince Andrew formally left the Royal Navy at the end of July 2001. In July 2005, he got promoted to honorary captain. He now holds several posts in the British army, air force, navy, and Commonwealth forces.
He continued to conduct various royal duties and served as the United Kingdom's Special Representative for International Trade and Investment, a position that he held until July 2011.
Currently, he serves in the Diplomacy Section of the Naval Staff at the Ministry of Defense. Prince Andrew is also involved with over 100 organizations, including Defeating Deafness, Fight for Sight, and the Commonwealth Society for the Deaf.
He is the chairman of the "National Society for the Prevention of Cruelty to Children's Full Stop Campaign", the executive chairman of trustees of the Outward Bound Trust, and patron of the British Schools Exploring Society and the Sea Cadets.
Prince Andrew Finances And Real Estate
In the British monarchy, the next in line to the throne inherits a valuable real estate portfolio known as The Duchy of Cornwall Trust. This trust, which Andrew's brother King Charles previously controlled, generates about $20 million in income annually. For the majority of his adult life, up until he was pushed out in January 2022, Prince Andrew was supported by a tax-free $322,000 annual allowance from his late mother.
Despite not having any valuable royal trust like his brother did, somehow Prince Andrew has managed to build himself a valuable real estate portfolio that features a 7-bedroom luxury lodge in Switzerland that he purchased in 2014 for $17 million.
Andrew and his wife at the time, Sarah Ferguson, acquired the chalet from a French socialite named Isabelle de Rouvre under terms that enabled them to pay in installments. They allegedly secured a mortgage for about 75% of the purchase price and agreed to pay the rest of the money directly to de Rouvre in installments.
In a later court filing, Ms. de Rouvre alleged that Andrew and Sarah failed to make even the first installment, nearly $6 million. Ms. de Rouvre supposedly agreed to let their installments be deferred until December 2019 with interest. However, Sarah and Andrew once more failed to make a payment.
In response, a lawsuit was filed by de Rouvre in a Swiss court. Prince Andrew finally made good on a $9 million payment that finally secured the whole property from de Rouvre in late 2021. He reportedly made that payment so that he could put the home on the market to fund his legal battles in America against a sexual assault accuser.
As a wedding gift in 1986, Prince Andrew was given a huge country estate known as Sunninghill House. Notably, he put that house on the market in 2002 but could not get any buyer for more than five years. However, a buyer appeared in 2007 and paid $20 million, several million dollars over asking, via an overseas trust.
The buyer was the son-in-law of Andrew's friend and hunting partner, Nursultan Nazarbayev, Timur Kulibayev, the former autocratic ruler of Kazakhstan. After Timur acquired the estate, it sat empty and unattended for more than a decade.
Andrew's primary residence is a $10 million mansion in the English countryside known as Royal Lodge. He technically does not own Royal Lodge. That property is owned by the Crown Estate and was the former residence of his mother's mother, the Queen Mother. Prince Andrew lives at the estate on a 100-year lease arrangement with the Crown Estate.
Personal Life
Prince Andrew was mostly considered less of an intellectual and more of an athlete than his brother, King Charles. For many years, he was known as "Randy Andy" for his despicable reputation as a womanizer.
Andrew has been married only once to Sarah Ferguson, between 1986 and 1996. Their marriage, subsequent separation, and eventual divorce got a high level of media coverage. They got two children, Princesses Beatrice Elizabeth Mary (born on August 8, 1988) together with Eugenie Victoria Helena (born on March 23, 1990).
While Princess Diana got a divorce settlement worth around $24 million, Andrew was ordered to pay Ferguson only $600,000 in cash and $900,000 to purchase a new home.