Camilla Parker Bowles, Duchess of Cornwall LG, GCVO, CSM, PC, is the spouse (wife) of King Charles III, who became King after the death of Queen Elizabeth. Camilla Parker Bowles is estimated to have a net worth of $5 million.
Parker Bowles has been a member of the British royal family since 2005. Since she married Charles, the Duchess has become majorly involved with bringing public attention to the dangers associated with osteoporosis. She has strived to raise awareness for important issues like rape, sexual abuse, animal welfare, and poverty.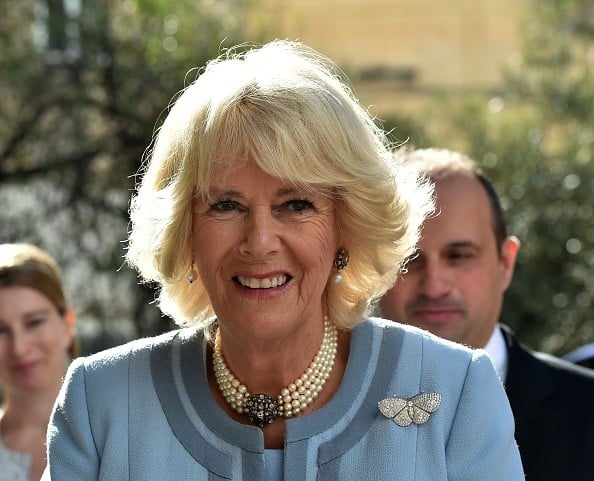 In February 2022, Queen Elizabeth II announced that when Charles ascends to the throne, she wants Camilla to be named Queen Consort instead of Princess Consort as was announced previously at the time of Camilla and Charles' engagement.
Early Life
Born as Camilla Rosemary Shand on July 17, 1947, in London, England, Camilla Parker Bowles grew up in Plumpton, East Sussex, with her family. Her father was Major Bruce Shand, mother Rosalind, younger sister Annabel, and younger brother Mark.
Major Bruce was a businessman who previously served as an officer in the British Army. Her maternal grandfather was Roland Cubitt, 3rd Baron Ashcombe. During her youth, Camilla Parker Bowles joined Pony Club camps. In these places, she learned to ride a pony and went on to win several rosettes at local gymkhanas.
According to her, she had a childhood that was "perfect in every way." Camilla attended Dumbrells School, Queen's Gate School, together with the Swiss finishing school Mon Fertile. Then, she spent six months studying the French language and French literature at the University of London Institute in Paris.
Camilla Parker Bowles was a debutante in London in 1965, and she found work as a secretary for different companies before being hired as a receptionist at the Sibyl Colefax & John Fowler decorating company.
Public Life
After she married King Charles III, Camilla became the second-highest ranking woman in the British order of precedence. She has three ladies-in-waiting, and notably her chief lady-in-waiting, Amanda MacManus, is a long-time friend and her assistant private secretary.
Camilla Parker Bowles made her first overseas tour in 2005 when she traveled with her husband to the White House to meet President George W. Bush and First Lady Laura Bush. They accompanied the US President to New Orleans to meet residents affected by Hurricane Katrina.
Parker Bowles oversaw the naming ceremonies for the ships HMS Astute and MS Queen Victoria in 2009 and 2007. She also accompanied Charles to meet Pope Benedict XVI during a visit to Italy. In 2011, she represented the royal family at the Wimbledon Tennis Championships and then traveled to Tottenham with Charles after the London riots.
In 2013, she attended the State Opening of Parliament and took her first solo trip outside the United Kingdom when she went to Paris. Camilla and Charles became the first members of the British royal family to visit Cuba in 2019. Camilla Parker Bowles holds many public positions. She also has numerous honours to her name.