Prince Harry is a member of the British royal family with a net worth of $60 million. He is the son of King Charles and Princess Diana Spencer (Princess of Wales). Prince Harry's grandparents are the late Queen Elizabeth II and Prince Philip, Duke of Edinburgh.
His brother, Prince William became the heir apparent to the throne when their father became King after their grandmother's death in September 2022. Prince Henry Albert Charles David was born on September 15, 1984. His mum died when he was 12 years old in a car crash after she was chased by the paparazzi.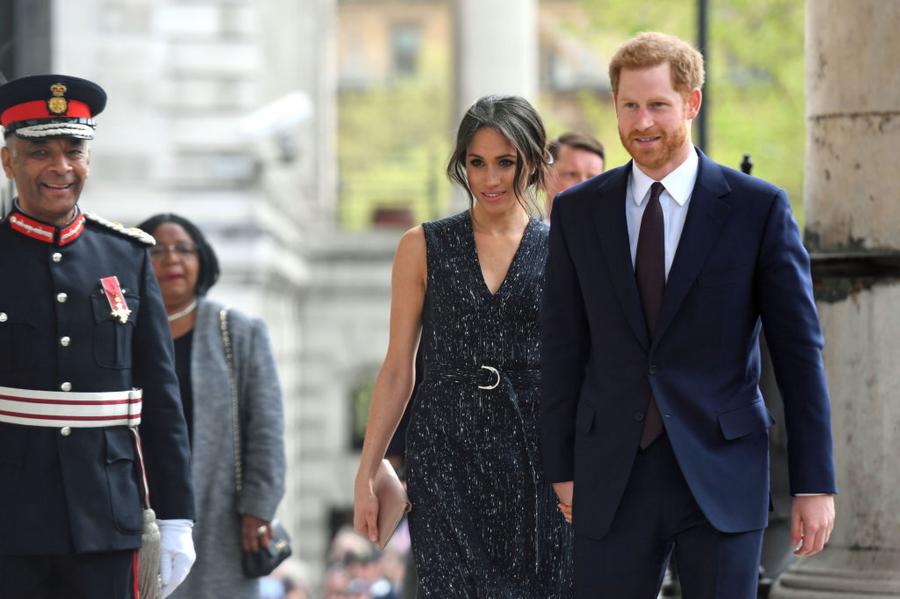 As a result, Harry has had a lifelong aversion to these paparazzi. There have been several times, in Harry's younger days, when he got into unpleasant scuffles with paparazzi following him. By the time he was in high school, he became a party boy. He had already started smoking weed and drinking beer at 16.
His father sent him to the Featherstone Lodge Rehabilitation Center in South London for a day in January 2002 aiming to scare him straight. He spent 10 years in the Royal Air Force. As part of his military duty, he got deployed to Afghanistan. He did two tours of active military duty and retired in 2015.
Before he left the Royal family in 2020, most of Harry's $30 million personal net worth came from a trust fund set up by his late mother Diana. On turning 25, he began getting yearly dividends from investments related to Diana's fortune, which reached around $450,000 annually.
At 30, he inherited half of his mother's fortune, estimated to be around $17 million. Together with his brother William, they inherited their mother's jewels and jewelry. Being a member of the Royal family, Prince Harry does not have to fund his lifestyle from his pocket.
The Duchy of Cornwall is responsible for all of Prince Harry's clothing, travel, staff, and daily expenses. Harry also gets half of a $4.7 million allowance, and Prince William and Kate get the other half. Harry and William also each got several million dollars when their great-grandmother died in 2002.
After abandoning the Royal family, Harry and his wife Meghan Markle signed an approximate $120 million worth of production deals, notably with firms like Netflix and Spotify. He also signed on to produce a series for Apple TV+ with Oprah Winfrey concerning mental health.
They allegedly felt the need to sign these deals after being cut off financially from the Royal family back in England. In his previous life, Harry's father paid nearly $4 million annually to offer staffing and security for his son.
Prince Harry Philanthropy
Prince Harry was raised with a deep philanthropic trend. Diana was known as the people's princess and she supported several charities, including the ones dedicated to people living with AIDS. Harry has his mother's charitable service and participates in several charities. The closest projects to his heart are those that assist former servicemen and women.
In 2014, he created the Invictus Games, where wounded, injured and sick armed services personnel and their related veterans participate in various sports including sitting volleyball, wheelchair basketball, and indoor rowing.
Harry married Meghan Markle in 2018 and they soon after announced they were expecting their first child. In May 2019. Meghan gave birth to a son named Archie, the seventh in line to the British throne.
The Diana Trust Fund
When Diana and Charles divorced, he paid her a $24 million settlement. That is around $40 million today after adjusting for inflation. After her death, that money was put in a trust for William and Harry to inherit on their respective 25th birthdays. By the time they both reached 30, this trust had appreciated to the point that each son inherited $20 million.
Sadly for Prince Harry, he will not get anything from the Duchy of Cornwall trust that has made his father massively wealthy and will eventually make William extremely wealthy too.
King Edward III established a trust in 1337 to benefit the heir apparent to the British throne. In 2022, the Duchy owns a staggering $1.3 billion real estate portfolio that earns $20-30 million in after-tax income annually for the Crown Prince. Since Charles has become King after the demise of Queen Elizabeth, William will be the beneficiary.
Real Estate
After announcing their decision to abandon royal duties, Harry and Meghan spent some time in Canada before relocating to Southern California where they lived for months at a home owned by Tyler Perry. In August 2020 it was confirmed that Harry and Meghan had acquired a home in Montecito, California (near Santa Barbara) for around $14.7 million.
Netflix And Spotify Deals
On September 2, 2020, it was confirmed that Harry and Meghan had signed a 5-year "mega deal" with Netflix. Through this deal, the couple will launch a production firm, via which they will eventually develop scripted content, children's programming, and documentaries. This deal could be worth up to $150 million.
In December 2020, it was confirmed that Harry and Meghan signed a 3-year podcasting deal with Spotify worth $18 million.