Jeremy Clarkson is an English writer, journalist, and television presenter who has a net worth of $70 million. He is famous for being the host of the internationally acclaimed sports car show "Top Gear," which is undoubtedly one of the most viewed television shows globally.
Clarkson was born on April 11, 1960, in Doncaster, England to Edward and Shirley. His parents put Clarkson's name down years in advance for a private school, without knowing how they would raise his tuition fees. Just before he joined the school, the parents made two Paddington Bear toys for their children. These toys were so popular that they started selling them.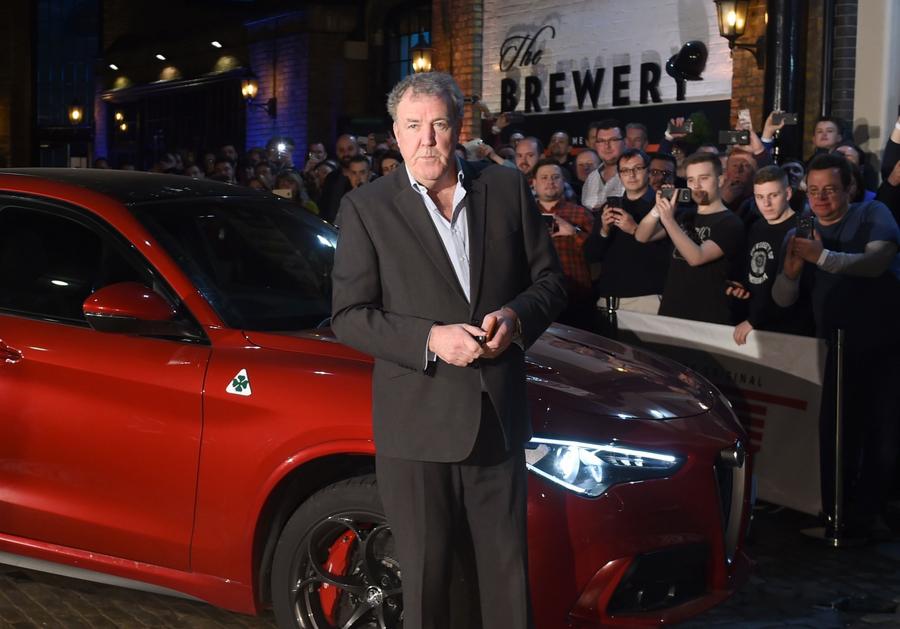 Nevertheless, they were served with a cease and desist notice from the legal team of Paddington Bear's creator Michael Bond. In that context, Edward Clarkson went to London to meet with Bond's lawyer. He eventually met Bond in the elevator on the way to the meeting and the two men hit off. Bond gave the Clarksons the global licensing rights to Paddington Bear. The income acquired from this paid for Jeremy's education.
Clarkson has confirmed that he was badly bullied and quite unhappy while a student at Repton School. He was in the school at the same time as Formula One engineer Adrian Newey and former "Top Gear" Executive Producer Andy Wilman. Eventually, he was expelled from Repton School for several infractions.
Jeremy Clarkson Career
He is mostly known as the host of the internationally acclaimed sports car show "Top Gear." Nevertheless, he was previously a salesman working for his parents' Paddington Bears business. He then worked as a journalist for several newspapers including the Rochdale Observer, Rotherham Advertiser, Shropshire Star, and Wolverhampton Express and Star.
It was at the Shropshire Star where he was presented with his first opportunity to write about cars. He began by writing about Fiats and Peugeots before working his way up to Ford Granadas and Range Rovers. After around seven years, he was eventually allowed to drive an Aston Martin Lagonda. Later on, after 10 years, he was allowed to drive his first Lamborghini.
In 1984, Jeremy Clarkson formed the Motoring Press Agency (MPA) and together with his fellow motoring journalist Jonathan Gill did road tests for car magazines and newspapers. Since its debut in 1993, he has been a regular contributor to Top Gear magazine.
Apart from hosting "Top Gear," Clarkson writes columns for The Sunday Times, The Sun, and the Toronto Star. Jeremy Clarkson has written books about cars and many other subjects. His first major television appearance was the host of 'Top Gear' in its original format from October 1988 to February 2000 and later from October 2002 to March 2015.
Clarkson is mainly credited with turning 'Top Gear' into the most-watched show on BBC Two. He hosted the first UK version of "Robot Wars." Between November 1998 and December 2000, he hosted a talk show called 'Clarkson.' He created 27 half-hour episodes of the show, featuring guest interviews with politicians, musicians, and television personalities.
Clarkson and co-host James May became the first people in 2007 to reach the North Pole in a car as televised on "Top Gear: Polar Special."
In March 2015, Jeremy Clarkson was the BBC from "Top Gear" after being involved in a fight with one of the show's producers. He was angry that he had been offered soup and a cold meat platter as he was filming on location in Hawes, North Yorkshire. The chef had gone home and what Clarkson got was all that was available at the time.
The BBC never aired the next episode of 'Top Gear' or the final two episodes of the season after that incident in which he punched producer Oisin Tymon so hard that he needed treatment at the hospital. Jeremy Clarkson's contract with the BBC expired at the end of March, and a three-year renewal was withdrawn.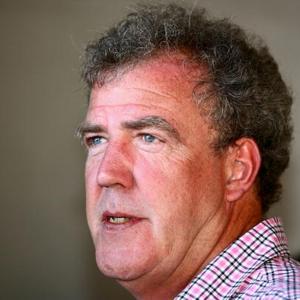 On April 19, 2015, he took to his Sunday Times column to announce that two days before the fighting incident, he had been informed by his doctor that he might have cancer of the tongue. It later turned out that he did not have cancer. In November 2015, Tymon sued Jeremy Clarkson and the BBC for racial discrimination over the verbal abuse that he received after the March incident.
In February 2016, Clarkson formally apologized to Tymon and settled all racial discrimination and personal injury claims for $130,000. On July 30, 2015, Amazon confirmed that Clarkson and his former 'Top Gear' co-hosts Richard Hammond and James May would host "The Grand Tour" show. The first season debuted on November 18, 2016, and the series wrapped its fourth season at the end of 2019.
Salary Highlights And Real Estate
Taking into context the show's reach, Clarkson's Top Gear salary was a modest $4 million per year. But, apart from his base salary, Jeremy Clarkson owned 30% of the rights to Top Gear. It means that he gets a cut of profits from all DVD sales, licensing deals, merchandise, and syndication.
On top of his base salary, Clarkson earns an extra $7.5 – $13 million annually in dividends and bonuses from the show. In 2013, the BBC, which owned 50% of the show, acquired all the outstanding stakes to take full control of the Top Gear Empire. The transaction netted Clarkson about $21 million.
In 2012, Jeremy Clarkson acquired a 5-bedroom cottage on 312-acres located in the Cotswolds for $5.5 million. Six years later, he blew it up on "The Grand Tour." Once the rubble was cleared, Jeremy Clarkson decided to build a six-bedroom, three-story mansion.