TaDah Foods is a company that specializes in packaging Eastern Mediterranean frozen foods. This foods company was launched to offer delicious Eastern Mediterranean meals. These meals mostly come packaged in falafel poppers and wraps. Their food is sold frozen to guarantee the longevity of the food and to guarantee that it does not perish and reaches the consumer fresh.
Moreover, 25% of the food sales are donated to non-profit organizations whose mission is focused mainly on social change. TaDah Foods was launched by a chemical engineer, John Sorial. He is also the owner of this company.
Before he entered the food and hospitality sector, John Sorial worked in the corporate as a marketing executive. He graduated from John Hopkins University with a degree in chemical engineering and worked as a chemical engineer.
Despite all these amazing achievements that he had achieved in the corporate world, John Sorial did not feel fulfilled and satisfied with his job. Hence, he decided to quit and focus wholly on establishing TaDah Foods.
Why Is TaDah Foods This Popular?
TaDah Foods lives by its mission, "Eat Good, Do Good". Apart from their delicious fusion cuisine, TaDah Foods also feels that they have the opportunity and space to make a difference in the food sector. Taking upon themselves to help social responsibility, TaDah Foods donates 25% of its sales to non-profit organizations that are focused on delivering social change.
Appearance On Shark Tank
Before the show, John's firm had sold more than $8 million in products to date, which is a significant win within itself. Sorial went to Shark Tank looking for $300,000 in exchange for 10% equity in his company.
Highly impressed by his entrepreneurship and business, he got impressive offers from two sharks. After he declined Mark Cuban's offer of $300,000 for 20% equity and a $500,000 line of credit, he accepted Daniel Lubetzky's offer of $500,000 investment for 25% equity – that was an offer that was too good for him to resist.
Daniel also sweetened this deal by investing more than what he asked and wanted to work with Sorial to buy out the other investors. He also wanted to provide Sorial with a line of credit if required.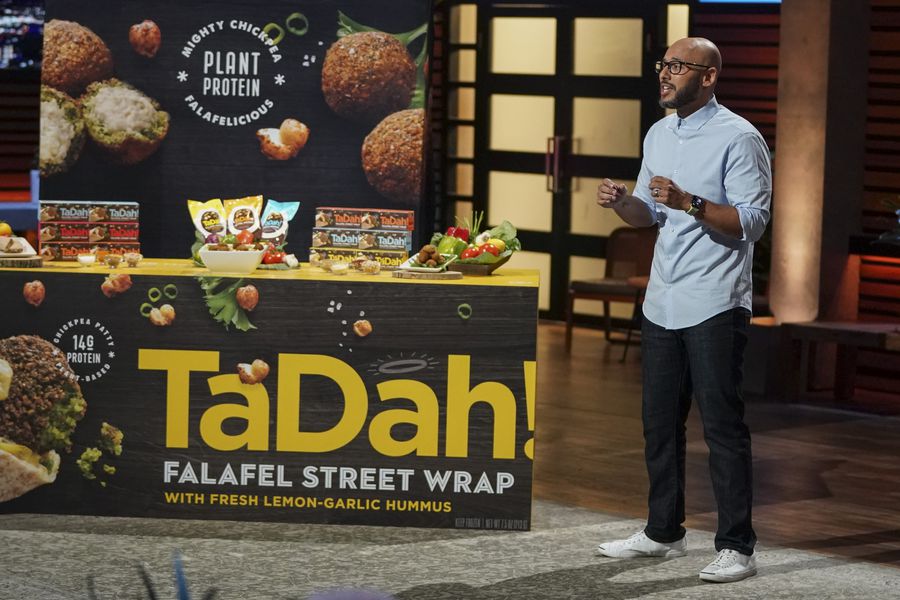 Where Is TaDah Foods Currently?
Since appearing on Shark Tank, TaDah Food sales have exploded and found themselves in many frozen aisles of multiple grocery stores, including Lowe Foods, Harris Teeter, and Whole Foods. Since its episode aired, the firm has made at least $4 million every year. Thus, it is safe to state that John made the right decision by trusting Daniel with his firm.
TaDah Foods is a major inspiration to all, and it is constantly growing while being so. Most corporate firms can take a page out of the TaDah Foods book. With that inspiration to become corporate citizens that take social responsibility all while delivering delicious Eastern Mediterranean food, TaDah Foods proves that anybody can do it.