Gisele Bundchen is a Brazilian supermodel who is believed to have a net worth of $400 million. This fortune is independent as separate from her husband Tom Brady's $250 million worth of assets and valuation. Cumulatively, the Brady-Bundchen net worth is about $650 million.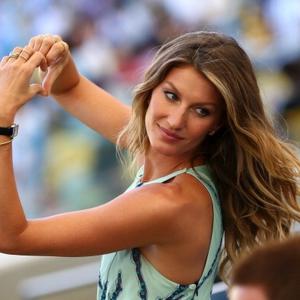 Bundchen was born on July 20, 1980, in Horizontina, Rio Grande do Sul, Brazil but she is of German descent. Gisele Bundchen was raised in Rio Grande do Sul in Southern Brazil together with her twin sister Patricia. The twins have four other sisters, who include Raquel, Graziela, Gabriela, and Rafaela. She is fluent in Italian, Portuguese, French, Spanish, and English.
While she was a young girl, Gisele was an avid volleyball player and at one point she wanted to make that her career. In 1993, Patricia, Gisele, and Gabriela went into modeling and took a course to correct their bad posture.
Sometime in 1994, Gisele was discovered in a mall in Sao Paulo by Elite Model Management. She came in second in that Elite Model Look contest. In the early months of 1995, the 14-year-old Gisele relocated to Sao Paulo to launch her modeling career.
Gisele Bundchen Career
Gisele got her first major break at the New York Fashion Week in 1996. A year later, she auditioned for 43 shows but was selected for just two international shows. She was chosen to walk in the 'Rain' runway, which was Alexander McQueen's Spring 1998 ready-to-wear show. She got the opportunity just because she was comfortable walking on the slippery runway in very high heels.
In the same year, she posed for adverts for Dolce and Gabbana, Valentino, Missoni, Chloe, Versace, Ralph Lauren, and Gianfranco Ferre. She also appeared on the cover of British Vogue, Vogue Paris, and i-D. Later in July 1999, she made it to her first cover of American Vogue. In December 1999, she graced the cover of the Vogue once more.
Rolling Stone named the then 20-year-old Gisele "The Most Beautiful Girl in the World" in 2000 and put her on the cover of the magazine. Gisele Bundchen is majorly credited with the creation of an entirely new category of models known as the Brazilian bombshell.
She made it to the cover of up to 37 international editions of Vogue, including three of the American edition in 2000. Gisele was on the cover of the US and British Vogue editions in January 2000. During the Fashion Week in the Spring of 2000, she was quite busy opening shows for Valentino, Dolce and Gabbana, Marc Jacobs, Michael Kors, and Christian Dior in Paris, New York, and Milan.
Gisele Bundchen appeared in all ad campaigns for Dolce and Gabbana from 1993 to 2003. She signed a $25 million contract with Victoria's Secret in 2000 and from there she retired from Fashion Week runway shows. During the same year, she wore the $15 million Victoria's Secret's Fantasy Bra, the Red Hot Fantasy Bra. It was listed in Guinness World Records as the most expensive lingerie that was ever created.
In 2005, Gisele modeled the $12.5 million Sexy Splendor Fantasy Bra, which is the second-most expensive bra ever made. She terminated her contract with Victoria's Secret in May 2007. Three years later in April 2010, Bundchen appeared in the American Vogue cover for the 11th time. She also appeared on 8 Vogue covers in 2011 with her July Vogue Brasil of 2011 becoming the highest-selling issue that managed to see 70,743 copies sold.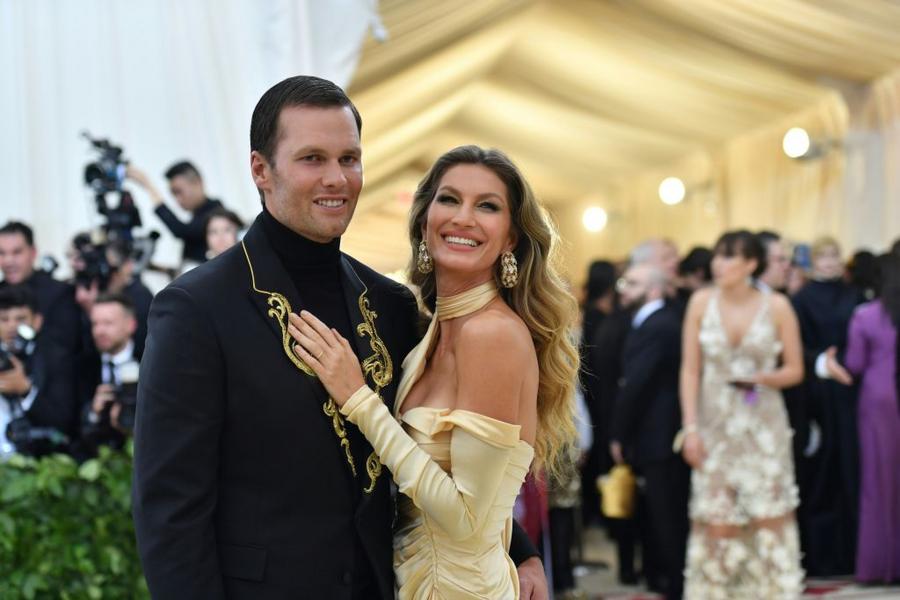 In May 2014, Gisele became the spokeswoman for Chanel No. 5 and appeared in more television commercials in Brazil than all other Brazilian celebrities in 2014 and 2015. By the end of 2015, Gisele Bundchen had racked up over 800 fashion shows, 500 ad campaigns, 3,500 magazine editorials and 2,000 magazine covers.
Later, she launched a line of designer sandals known as Impanema, under the Grendene Brazil footwear company and owns the Brazilian hotel Palladium Executive. In 2018, Gisele released her book titled Lessons: "My Path to a Meaningful Life". The book became a New York Times bestseller in the United States and also became the best-selling book for over six months in Brazil. The money she got from her book was sent to support social and environmental causes.
Acting Career And Salary
Gisele Bundchen co-starred with Jimmy Fallon and Queen Latifah in the 2004 remake of the 'Taxi' movie. She played Serena in "The Devil Wears Prada" in 2006. From 2002 to 2017, Gisele was the highest-paid model globally and has so far earned over $500 million from her modeling and endorsement career. This amount does not consist of real estate assets and several other non-liquid investments. Concurrently, Tom Brady's total all-in earnings are $230 million.
Real Estate
In early last year, Tom and Gisele cut the price of their Massachusetts home. This custom-built home in a gated community in the Brookline suburb hit the market in 2019 going for $40 million. The 7-bathroom, 5-bedroom home's price was slashed to $33.9 in January 2020.
Tom Brady and Gisele Bundchen acquired an undeveloped land in LA's Brentwood neighborhood in 2009 for $9 million. By 2012, they had spent another $20 million to set up an epic 14,000-square-foot home. They lived in this home for less than a year before Dr. Dre bought that property from them in May 2014 for $50 million.
In 2018, the couple paid $25.5 million for a 12th-floor unit in a New York City building and they sold the unit in December 2020 for $40 million. But, they still own a smaller unit in the same building.