Tom Brady is an American football quarterback who is also an entrepreneur, and spokesperson. At the time of publication, Brady has a net worth of around $250 million. That amount is a separate net worth from his wife, supermodel Gisele Bundchen who has a staggering $400 million on her own. Together, they have a cumulative net worth of $650 million.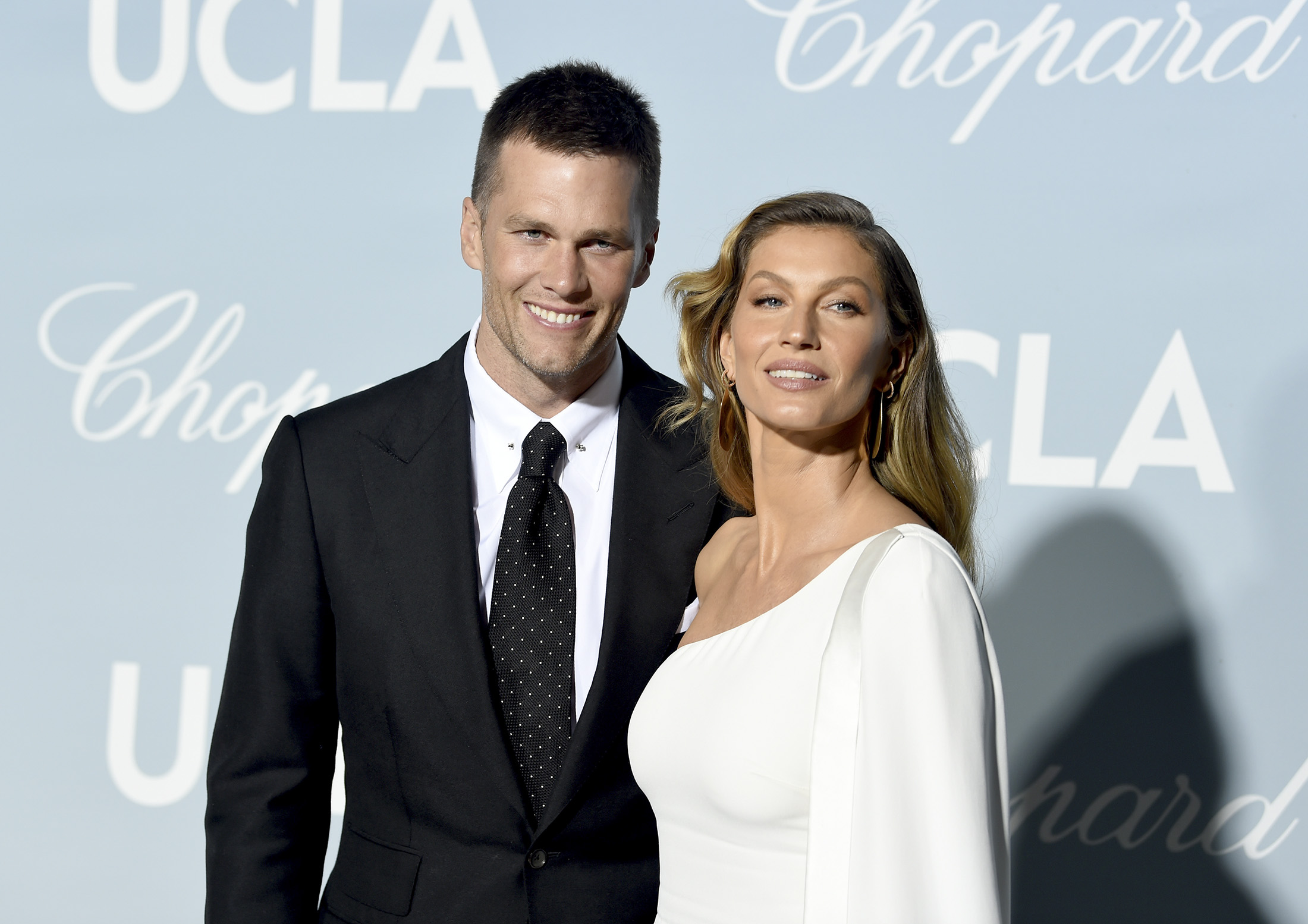 Brady has played in a total of nine Super Bowls with the New England Patriots, winning six of them, and that is the most that any player has achieved in NFL history. He has won a record four Super Bowl MVP awards and three NFL MVP awards over ten years.
Last year, Tom Brady moved from his longtime home at the New England Patriots to the Tampa Bay Bucs. His 2-year Bucs contract was said to be worth $50 million and may include $9 million in incentive bonuses. By the time this contract ends, he will have earned over $400 million from salary and endorsements during his career.
Early Life
Born on August 3 1977 in San Mateo, California, Tom Brady was raised in a family of sports fanatics. He is the only son and the fourth child of Galynn and Thomas Brady. He was raised Catholic and his three older sisters are Julie, Nancy, and Maureen.
While growing up, he attended San Francisco 49ers games with his family and was a fan of Joe Montana. He grew up as a fan of the Boston Celtics and Los Angeles Lakers. As a kid, Tom Brady went to football camp at the San Mateo College where future NFL quarterback Tony Graziani became his camp counselor and taught him the skill of throwing the football.
Brady then graduated from San Mateo's Junipero Serra High School in 1995. During his time in high school, he played baseball, football, and basketball. In his junior year, he became the starting quarterback of his high school team. During his senior year, he created highlight tapes and then sent them to colleges that they wanted to go to.
In the mid-1990s, the college recruiting of athletes was quite different. In case Brady was graduating from high school today, he would be considered a 4-star recruit. The rankings were not majorly used in 1995. Brady decided to narrow his life of colleges to Cal, UCLA, USC, Michigan, and Illinois.
He was drafted by the Montreal Expos in the 18th round of the 1995 MLB Draft. He then signed to play college football with the University of Michigan. While in college, Tom Brady was the substitute quarterback behind a future NFL QB Brian Griese. He remained as a backup for the first two years.
Brady struggled to get playing time but ended up starting every game of the 1998 and 1999 seasons. In his first year as a starter, he set new Wolverine records for most pass attempts and completions in a single season. Michigan won 20 of 25 games that Brady started. He enjoyed an impressive college career but that did not qualify him to be an early draft pick.
Brady was drafted with the 199th pick in the sixth round of the 2000 draft by the New England Patriots.
Tom Brady Career
As a result of his late selection, Brady is considered to be the largest 'steal' in the history of the NFL Draft. He later went on to become the team's starting quarterback in his second season and was with the Patriots for 20 seasons. That is an NFL record for seasons as quarterback for a single team.
He is one of the only two quarterbacks who have won a Super Bowl in their first season as a starter. Notably, he is the quarterback with the most wins in the NFL history and has never had a losing season as a starting quarterback while playing for the Patriots. Tom Brady has led the Patriots to more division titles (16) than any of the other quarterbacks in NFL history.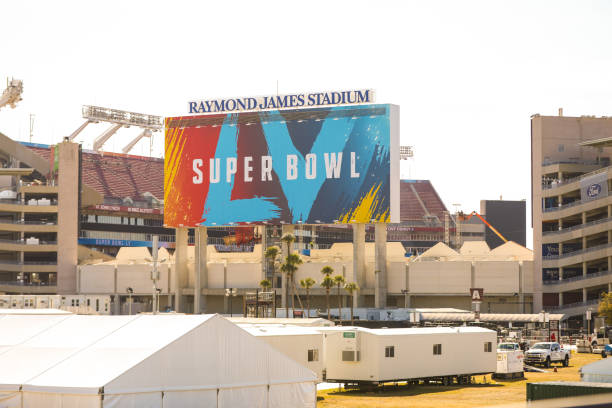 Having a post-season of 30-11, he is first all-time in the playoff wins and appearances for an NFL player. Brady managed to lead the Patriots to an NFL-record 8 consecutive AFC championship games since 2011 and 13 in total. He has also been chosen to 14 Pro Bowls that ties the National Football League record for the most selections.
In the 2016 season, Tom Brady was suspended for the first four games for his supposed involvement in the Deflategate football-tampering scandal. However, he managed to lead the Patriots to win two of the next three Super Bowls.
Brady announced that he was leaving the New England Patriots in March 2020 to the Tampa Bay Buccaneers. He rents Derek Jeter's palatial custom-built waterfront mansion while playing for Tampa at a cost of nearly $70,000 per month.
Tampa Bay Contract And Salary Highlights
The Tampa Bay contract is worth at least $50 million over two years. He is set to earn a basic salary of $15 million and a $10 million roster bonus annually. If he manages to hit some of the set milestones, that contract might pay Tom Brady up to $60 million. He turned down a higher-paying contract from the Patriots since it was not entirely guaranteed.
Brady is believed to have an annual salary of $30 million. From 2000 to 2019 while he was with the Patriots, he earned around $230 million in his career from salary alone. Simultaneously, he earned another $100 million from endorsements. During the same period, Gisele Bundchen's career earnings were about $500 million.
By the time his 2-year deal at the Tampa Bay Buccaneers terminates, he will have earned $140 million from endorsements and $280 million in salary. By the end of his career, Tom Brady's career earnings will have surpassed $420 million.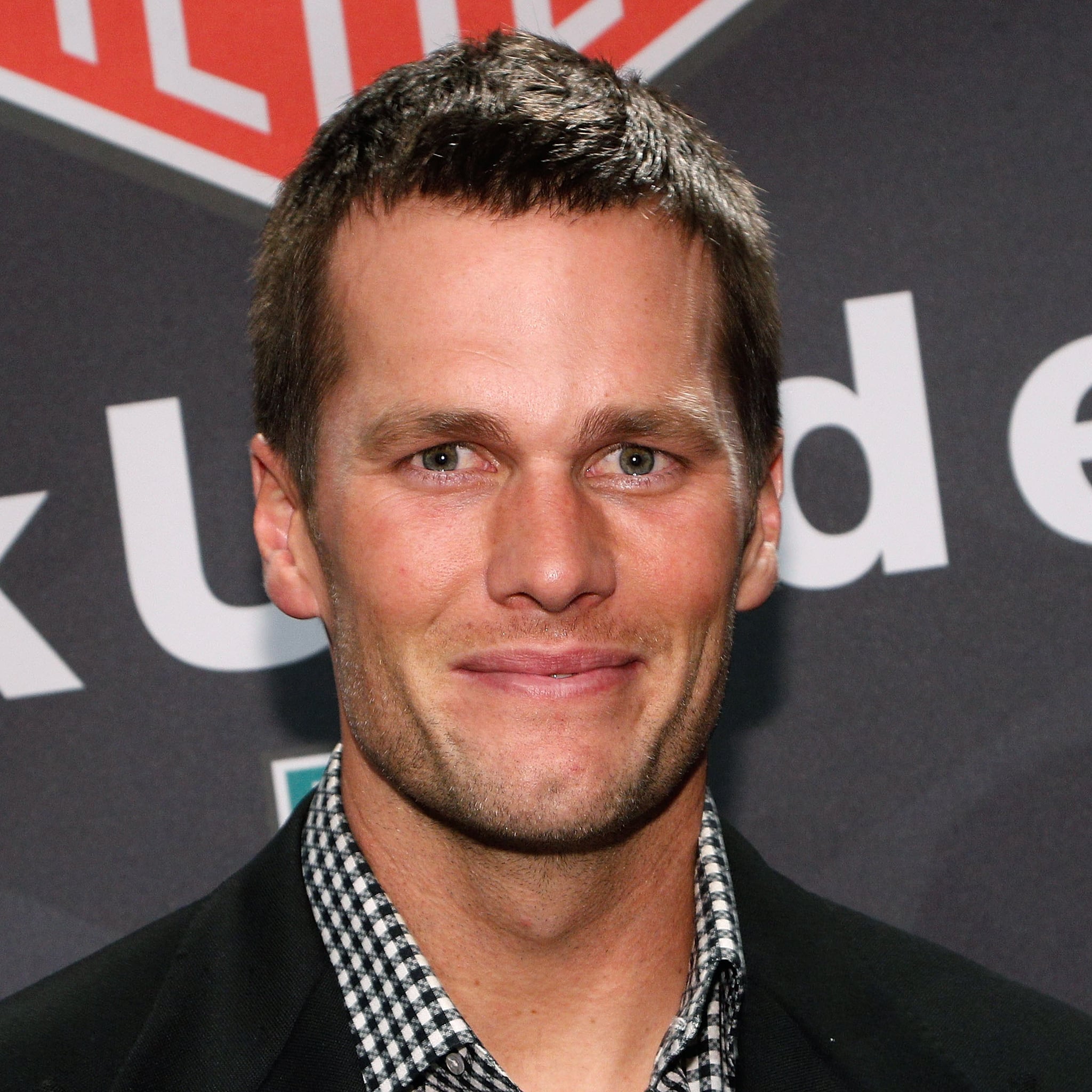 Real Estate
In early last year, Tom and Gisele cut the price of their Massachusetts home that they put up for sale. This custom-built home in a gated community in Brookline hit the market with a price tag of $40 million in 2019. But, the couple cut the price of the 5-bedroom, 7-bathroom home to $33.9 million in January 2020.
Tom Brady and Gisele Bundchen acquired an undeveloped plot of land in Los Angeles's Brentwood neighborhood for $9 million. In the three years that followed, they spent another $20 million setting up a 14,000 square-foot home. Strangely, they lived in this home for less than a year and sold it to Dr. Dre in May 2014 for $50 million. That means that they made $21 million in the process.
In 2018, the couple paid $25.5 million for a 12th floor unit in a New York City building and then sold it in December 2020 for $40 million. But, they still own a smaller unit in the same building.