Bob Odenkirk is an American writer, voice actor, screenwriter, comedian, producer, actor, and director who has a net worth of $16 million. He is maybe famous for his work on shows like "Better Call Saul" and "Breaking Bad" playing the role of a crooked lawyer named Saul Goodman in both programs.
Before the mainstream success, Bob was mainly working behind the scenes as a comedy writer on many shows and making multiple guest appearances in different projects.
Odenkirk is also a successful director and producer with several projects already under his belt. After he managed to break through with his role as Saul Goodman, Bob Odenkirk appeared in many high-profile roles in different television films and shows. Also, he is an established voice actor.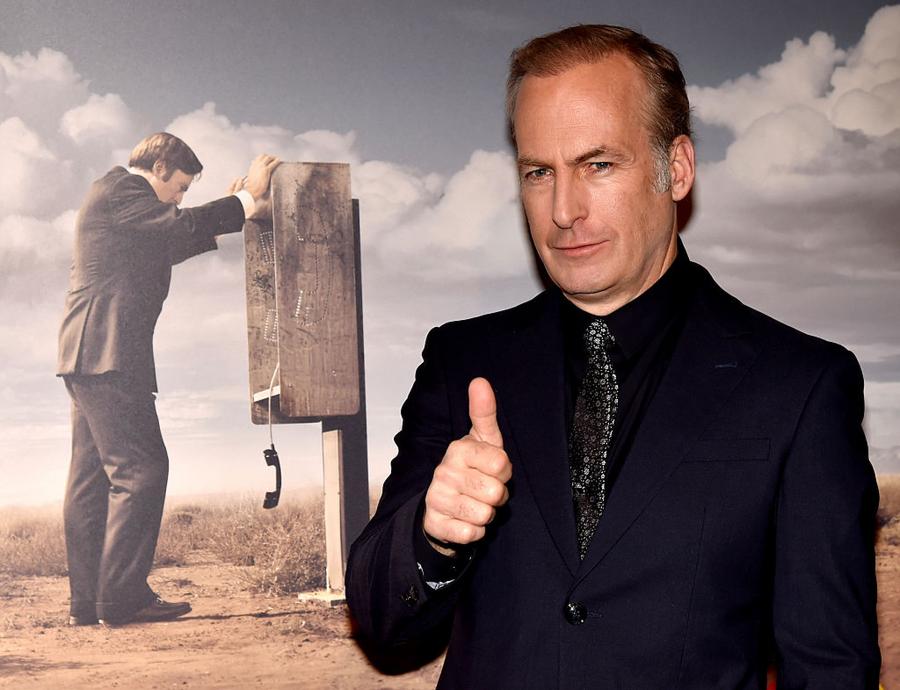 Early Life
Robert John Odenkirk was born on October 22, 1962, in Berwyn, Illinois. He grew up in Naperville alongside six siblings in a Catholic household. But, his parents divorced due to his father's alcoholism. As Bob Odenkirk grew older, he noted that Naperville was a dead-end town, and he could not wait to relocate to a city where there were more exciting things happening.
He managed to make his dream a reality quickly, as he racked lots of credits to graduate from high school at 16 years old. He later attended several colleges in Illinois, working on their radio stations and even sharpening his comedic prowess.
Eventually, he set up his late-night comedy show for Southern Illinois University. Then, he made the big-city move that he had been dreaming about and relocated to Chicago before he graduated from SIU. He still managed to complete his last three credits living in Chicago and graduated from the university with a bachelor's degree in 1984.
While he was living in Chicago, Bob Odenkirk hooked up with many comedy groups and began taking different workshops. This strategy enabled him to meet with Robert Smigel, who partnered with him on several future projects, including 'Saturday Night Live.' During that time, Odenkirk was majorly influenced by Monty Python.
Bob Odenkirk Career
Bob secured a job as a comedy writer for 'Saturday Night Live' in 1987, partnering with writers like Robert Smigel and Conan O'Brien on several sketches. Bob Odenkirk spent the following three years working there, but he never felt confident in his writing during that time. He also managed to perform several skits on the show.
Ultimately, Bob left Saturday Night Live and focused lots of his time on acting. He got success alongside O'Brien and Smigel in a comedy stage show by the title "Happy Happy Good Show," which mostly ran in Chicago. All through the next period, he appeared in a one-man show and many other stage comedy shows.
In the early 1990s, Odenkirk once more went back to writing and worked on shows like "The Dennis Miller Show" and "Get a Life."
Having partnered with Ben Stiller previously while working on SNL, Bob Odenkirk was hired by him to write for "The Ben Stiller Show" in 1992. Though he won an Emmy Award for writing together with other writers for the show, it was not approved to air for a second season.
At that time, Odenkirk also wrote for "The Late Show with Conan O'Brien" and started partnering with David Cross. The two began performing live sketch shows together. All through the 90s, Odenkirk appeared in shows like "Roseanne," "The Larry Sanders Show," and "The Jackie Thomas Show."
Also in the 90s, Cross and Odenkirk eventually adapted the stage sketch shows to suit an HBO sketch program by the title 'Mr. Show.' That show was well-received by the critics and rapidly developed a cult following. However, it never broke through into the mainstream.
In the early 2000s, Bob Odenkirk helped in the creation of animated comedy series like "Tim and Eric Awesome Show, Great Job" and "Tom Goes to the Mayor." Later, he contributed to several other comedic animated series.
In the next few years, he was featured in TV shows like "Seinfeld," "Arrested Development," "Everybody Loves Raymond," "Curb Your Enthusiasm," and many others. Also, he narrowly missed out on the famous role of Michael Scott in 'The Office' show.
Odenkirk broke through into the mainstream after he got the role of Saul Goodman in the AMC series 'Breaking Bad.' Although he came as a guest star in three episodes of the second season, he became a series regular and remained a core part of the cast up to the series finale in 2013. After that show ended, Bob was featured in more sketch shows and he played the major role of Police Chief Oswalt in the miniseries 'Fargo.'
Bob reprised his role in 2015 as Saul Goodman in the "Breaking Bad" spin-off, "Better Call Saul." This series got massive critical acclaim, and it is still considered by some to be better than 'Breaking Bad.' This series got approved for six seasons, and Odenkirk is credited as a producer for this series.
In 2020, Bob Odenkirk set up his production firm called Cal-Gold Pictures. In 2017, he co-wrote, produced, and starred in the famous Netflix film "Girlfriend's Day." After he found success with "Breaking Bad," Bob appeared in movies like "The Disaster Artist," "Little Women," and "The Post," among others.
Salary On Better Call Saul
At the peak of "Breaking Bad," Bob was paid $100,000 for every episode. When he started appearing on and producing the 'Better Call Saul' spinoff, he was paid $150,000 for each episode he worked on in the first season. As of today, he earns an impressive $200,000 per episode, which is around $2 million per season.
In 1997, Bob married producer Naomi Yomtov and they later worked on several projects and the couple have two children.
Real Estate
In 1998, Bob Odenkirk and Naomi acquired a property in the Hollywood Hills area of Los Angeles for only $675,000. Constructed in the 1950s, this property consists of around 2,900 square feet of living space, secured and vaulted ceilings, and huge windows that give incredible views of the nearby canyons and city lights.
In 2014, the couple listed this property for $2.49 million. Eventually, they settled for a lower selling price of $2.45 million.
In 2010, Odenkirk and his wife acquired a property in Bronson Canyon for $675,000. The house on the property had fallen into disrepair, and they acquired it out of foreclosure. It was believed that the couple would renovate this property as an investment, maybe to sell it later, or as rental income (or even both). Due to the property's simple nature, it was not expected they would live in it.
In 2015, Bob Odenkirk moved to a 2,800-square-foot home in Hollywood Hills. He acquired the property for $3.3 million. This property has a traditional Spanish styling that is accentuated by the incredible views of the nearby canyons. Its outdoor area also offers lots of amenities with a spa, pool, and manicured gardens.