April 2023 has been strangely eventful for the world of hip-hop real estate. First, it was announced by Atlanta's WSB-TV that Rick Ross had acquired a mansion in the Buckhead neighborhood from another Atlanta rapper Meek Mill for $4.2 million. Two weeks later, news emerged that Rick Ross had bought another property from Meek, for $1 million.
The first and more expensive of these two purchases was eventually sold after Meek went on social media to try to get a buyer after two years on the market. He posted a since-deleted video tour of the property on Instagram, then after the sale went to Twitter to claim success for the marketing strategy:
"I sold that house that quick …. It was for sale for like 2 years… I knew it would soon as I posted too!"
The buyer, notably, was Rick Ross, who allegedly paid $4.2 million in cash for that property. It features amenities like a home sauna, tennis court, Movie Theater, swimming pool, and playground.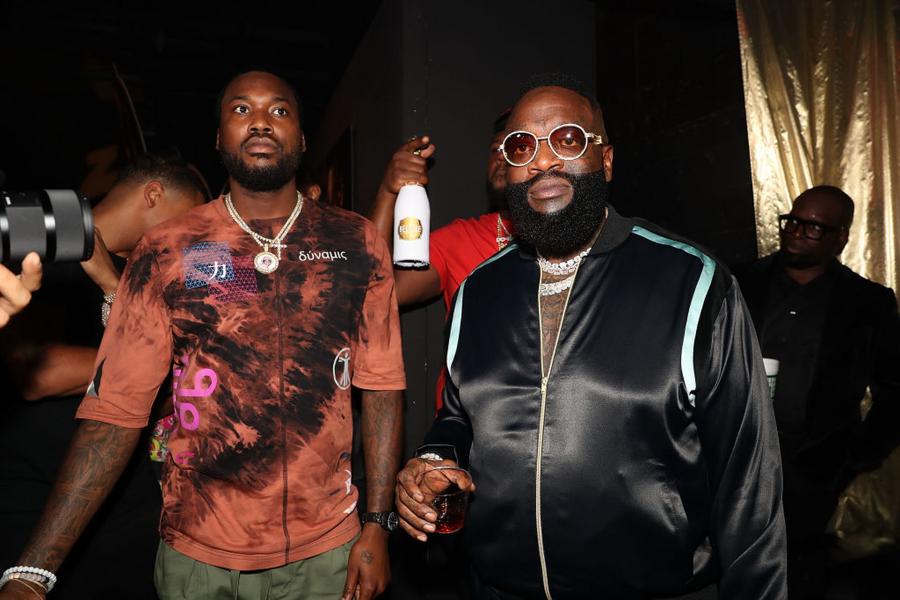 Although the Instagram tour was deleted, it popped up later on YouTube, and you can check out the house on your own below courtesy of the Celeb Lifestyle channel:
For up to ten days, that was the truth of the matter. But then Meek Mill posted another tweet:
"Ross bought another crib off me for a 'm' yesterday! I had to ask him tf you doing with all this property"
Details on the latter purchase, other than the $1 million 'm' that Rick Ross supposedly paid for it, are highly scarce than those on the former property. But, it seems interesting that Rick Ross decided to buy two properties from Meek Mill in the same month. As to what Ross wants to do with his growing real estate empire, it remains to be seen.
Rick Ross' Georgia Empire
The two new Georgia mansions join several other Rick Ross-owned real estate assets in the region.
Rick Ross paid up to $6 million in 2014 for Evander Holyfield's one-time palatial estate. The property has 190 rooms in its 54,000 square feet of living space. It is the biggest single-family home in Georgia. Notably, the original Holyfield property spans 235 acres but in 2020 Rick acquired an adjacent 87 acres to introduce his estate to 322 acres. He referred to the property as 'Promise Land.'