Brooke Hogan is an American actress, singer, socialite, model, and TV personality, with a net worth of $4 million. She is the oldest daughter of retired professional wrestler Hulk Hogan. Brooke Hogan is famous for starring in the reality television series "Hogan Knows Best" from 2005 to 2007.
Brooke Ellen Bollea was born in Tampa, Florida on May 5, 1988. Her father is a former pro wrestler Hulk Hogan (Terry Gene Bollea), and her mother is Linda Hogan (née Claridge). She is famously known as Brooke Hogan, adopting her father's stage name Hogan.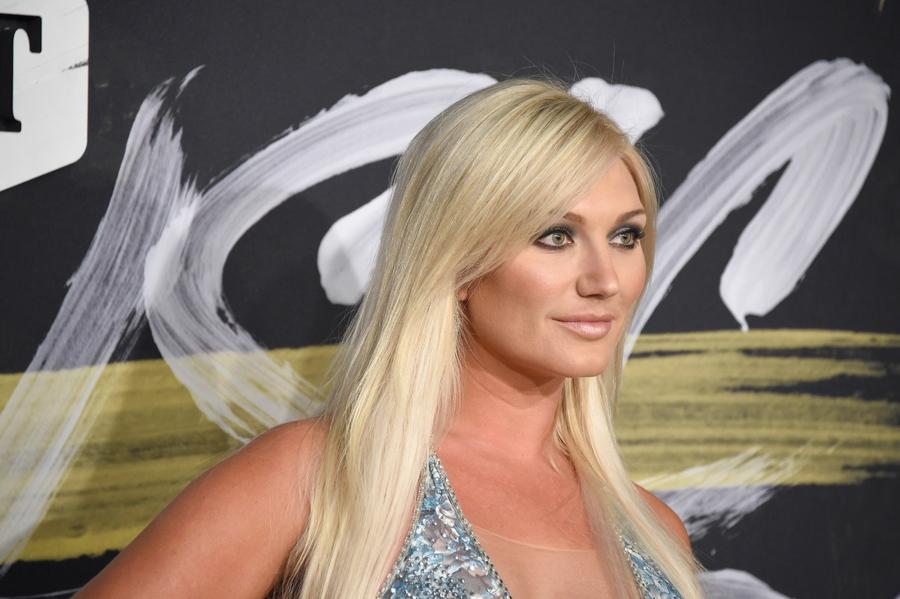 She has a younger brother, Nick Hogan (Nick Bollea). Based on IGN, her father, Hulk Hogan, is "the most recognized wrestling star worldwide and the most popular wrestler of the 1980s". Brooke Hogan attended Clearwater Central Catholic High School, in Clearwater, Florida. While in this school, she joined the cheerleading squad.
Also, she took dance classes, piano and voice lessons, and participated in gymnastics. She later graduated from high school early at the age of sixteen.
Acting And Music Career
In 2002, when she was 14, Brooke signed a contract with Trans Continental Records. She recorded music for an album with the assistance of producer and songwriter Rich Cronin and released the famous single "Everything to Me" in July 2004. The song charted at No. 97 on the Billboard Hot 100 and reached No. 1 on the Hot 100 Singles Sales chart.
"Brooke Hogan: This Voice" was her debut studio album and it was supposed to get released in September 2004, but it was pushed back. While preparing for the album release, Brooke Hogan went on tour to promote her music; joining Hilary Duff on her Most Wanted Tour, and the Backstreet Boys on their Up Close & Personal Tour.
To increase awareness of her nascent music career, Brooke and her father, Hulk Hogan, featured in an hour-long profile "(Inside) Out: Hulk Hogan, Stage Dad" (2003). The success of the special led VH1 to change it into a whole reality television series that featured the whole Hogan family.
"Hogan Knows Best" was introduced in July 2005, and rapidly became VH1's highest-rated series in history at that time. This show ran until 2007 when it was canceled. A spin-off that focused on Brooke Hogan followed in 2008, titled "Brooke Knows Best", and it aired for two seasons before it was canceled in August 2009.
Meanwhile, in 2006, Brooke decided to change her record labels and signed with Storch Music Company (previously Storchaveli Records). Her first release with that new record firm was the single "About Us" (2006). It premiered on the season two finale of "Hogan Knows Best" and peaked at No. 33 on the Billboard Hot 100 chart.
This single was followed by her debut album "Undiscovered", released on October 24, 2006. Her album debuted at No. 28 on the Billboard 20 chart, and in its first week sold around 30,000 copies. To promote this album, Brooke Hogan appeared in FHM magazine and the November 2006 edition cover model. Notably, she was the first cover model for the publication to be under 21 years old.
In 2007, Brooke left Storch Music Company and then signed a dual contract that involved SoBe Entertainment and Fontana Records.
Brooke's second studio album was "The Redemption", and was released on July 21, 2009. It comprised singles like "Hey Yo!" and "Falling". It performed poorly compared to the previous album – it debuted at No. 144 on the Billboard 200, and just sold 3,381 copies in its first week.
In 2009, she made her film debut when she appeared in the low-budget film "Little Hercules in 3D" (2009). Other films where she has appeared include "2-Headed Shark Attack" (2012), "Sand Sharks" (2011), Give Me My Baby" (2017), "Devour" (2012), "L.A. Slasher" (2015), and "School of the Dead" (2014).
Also, she voiced different characters on ten episodes of "China, IL," an adult animated sitcom from 2012 to 2013.
Brooke Hogan Professional Wrestling Career
On July 15, 2006, Brooke followed in her father's footsteps and made her professional WWE wrestling debut on "Saturday Night's Main Event XXXIII". She then signed up to work with Total Nonstop Action Wrestling (TNA) in 2012. That was the wrestling promotion where her father worked.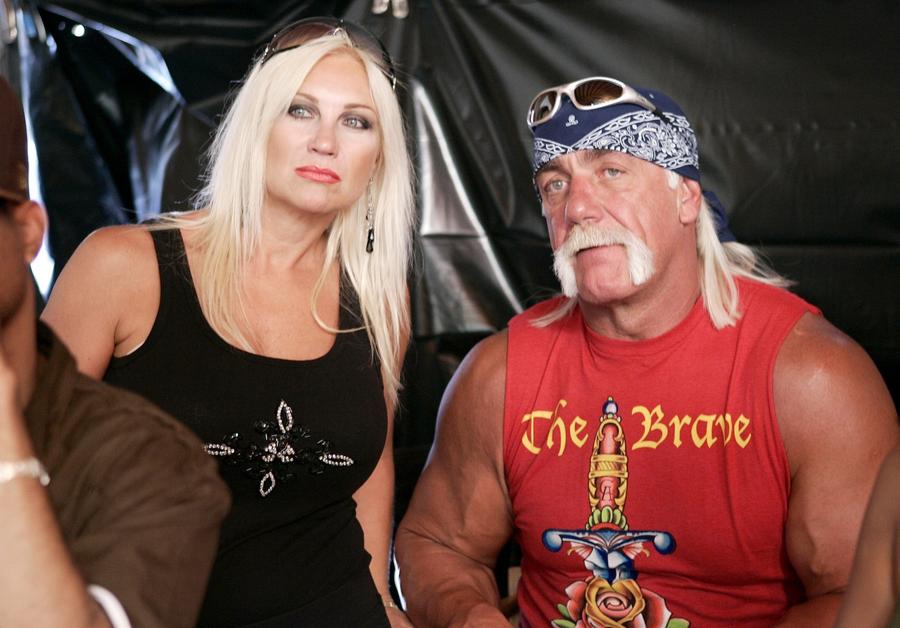 For the whole year, she appeared on TNA on Thursday nights to promote the female wrestling division. She featured in many storylines for TNA involving other wrestlers like Bully Ray, Hulk Hogan, and Austin Aries. In August 2013, she was released from TNA.
Personal Life
Brooke Hogan was previously engaged to Phil Costa, a former center for the Dallas Cowboys. That engagement was called off in November 2013.