Pete Davidson is an American comedian who has a net worth of $8 million. He is best known for being a featured comedian on 'Saturday Night Live' and even became the youngest cast member in the 40th season. Additionally, Davidson is famous for dating several famous women including Ariana Grande.
Born on November 16, 1993, in Staten Island, Pete Michael Davidson is the son of Amy and Scott Matthew Davidson. He has a younger sister by the name of Casey.
Tragically, his father died when he was seven years old on 9/11. His father was serving as an NYC firefighter and was last seen running into the Marriott Trade Center just before it collapsed. That loss was quite traumatic to Pete, who later showed his grief by acting out in school.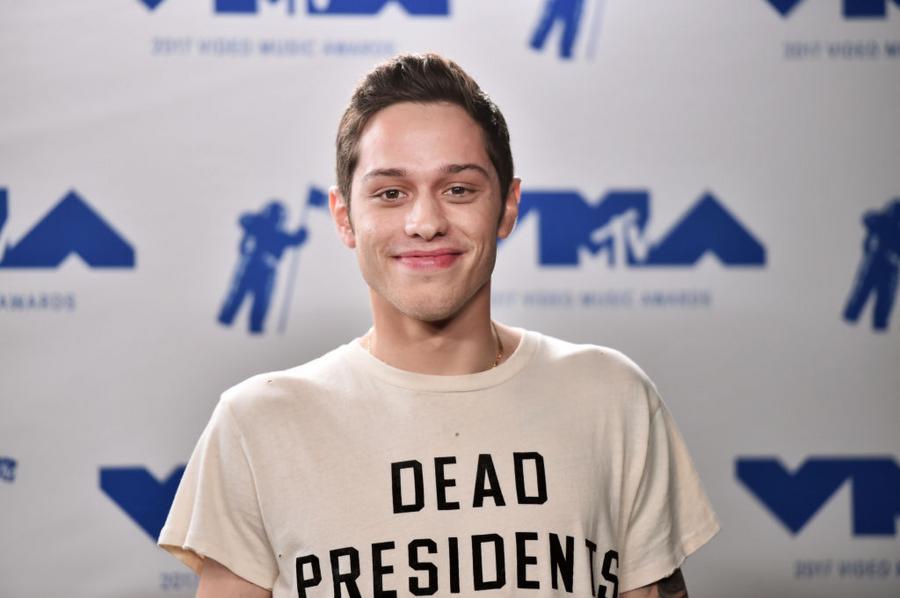 Pete Davidson often found himself in trouble. Later on, he revealed that he struggled with suicidal thoughts and the music of Kid Cudi saved his life. He graduated from Xaverian High School in 2012 and then enrolled at St. Francis College, but dropped out of school after one semester to pursue comedy.
Pete Davidson Career
Davidson's first stand-up comedy gig was at age 16 at a Staten Island bowling alley. His first onscreen appearance was in Failosophy, an MTV comedy series. Then, he appeared on various reality programs until he got his first televised standup aired on Gotham Comedy Live, a comedy central program that is showcasing up and coming comedians.
Davidson subsequently made many other standup appearances and had a short stint on "Brooklyn Nine-Nine" before getting a spot on "Saturday Night Live" as a cast member. He had been given the opportunity to audition via his connection to Bill Hader, whom he met while filming a small role in 2015's "Trainwreck."
His first show was on SNL's 40th-season premiere, which happened on September 27th, 2014. At the age of 20, Pete was one of the youngest cast members of all time; and the first cast member to be born in the 90s. Interestingly, his debut season's performance garnered critical acclaim; and Pete Davidson is mostly praised for being relatable to audiences and for mocking some sensitive and taboo subjects.
He even tackled the subjects that are nearly close to his life and emotions, including the 9/11 attacks. When the 44th season of Saturday Night Live ended, Washington Post critics credited Davidson as SNL's breakout star and the most memorable performer of that season.
In April 2016, Davidson filmed his first stand-up special for Comedy Central. Later in January 2019, Pete Davidson said that he would be touring with John Mulaney for a short series of comedy shows titled 'Sundays with Pete & John.'
Personal Life
Pete dated comedian Carly Aquilino from 2014 to 2015, and then Cazzie David from 2016 to 2018. He even famously engaged to Ariana Grande in the summer of 2018, but the couple called off the engagement by the fall of 2019. He also shortly linked to actress Kate Beckinsale.
Davidson has Chron's disease and has said that he cannot function without medical marijuana. He has been quoted as saying that he could not work on SNL without it. But, on March 6, 2017, he said on Instagram that he had quit drug use and was sober for the first time in around eight years.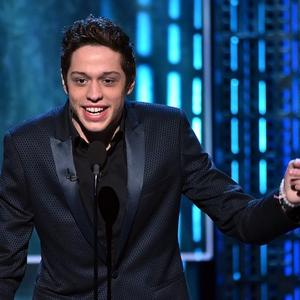 Later on, he clarified on a podcast with Marc Maron that he still did occasionally use marijuana, even though he had managed to cut back significantly. He was even a vocal advocate and fan of Hilary Clinton in her 2016 presidential campaign, even went as far as getting a tattoo of her on his leg.
Pete Davidson has more than 40 tattoos, which include one with his father's firefighting badge, 8418, that is found on his left arm. The New York Police Department did a wellness check on Davidson on December 15, 2018, after he had shared an Instagram post expressing some suicidal thoughts that sparked lots of worries among his friends, followers, and former fiancé Grande.
He was found safe at the SNL studios and he just appeared on the show once that night introducing a musical act.
Saturday Night Live Salary
As a main cast member that has been with the show since 2014; Davidson earns $15,000 per episode he appears on. Assuming that he makes at least one appearance on all of the 21 episodes per year, Pete would make nearly $315,000 annually from SNL. The highest-paid cast members make around $25,000 per episode, nearly $500,000 annually.