Bob Saget was an American stand-up comedian, actor, and also television host with a net worth of $50 million at the time of his death in January 2022. He rose to prominence as a stand-up comedian back in the 1980s and became popular due to his risqué humor.
Saget became family-friendly when he joined the cast of the 'Full House' family show and managed to appear on all the 192 episodes. He also became famous as the host of "America's Funniest Home Videos" from 1989 to 1997. Bob Saget hosted seasons 1 up to 8 of that show, a total of 191 episodes.
Furthermore, he offered the narrator's voice in 208 episodes of the sitcom "How I Met Your Mother." Tragically, Bob died on January 9, 2022, at the age of 65.
Robert Lane Saget better known as Bob Saget was born on May 17, 1956, in Philadelphia, Pennsylvania. His family is Jewish. His mother Rosalyn "Dolly", was a hospital administrator, while his father, Benjamin, was a supermarket executive.
Bob spent a part of his early life in California before he moved back to Philadelphia, where he attended Abington Senior High School. After he graduated from high school in 1975, he continued with his education at Temple University, where he studied film.
At that time, his student project "Through Adam's Eyes", a film about a boy who got reconstructive facial surgery, was extensively honored with an award of merit in the Student Academy Awards. He graduated from college in 1978 with a Bachelor of Arts degree.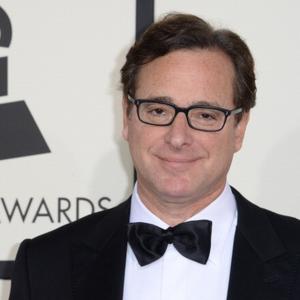 Bob Saget Career
Although he started his career in stand-up comedy, where he toured the whole country aggressively, Bob Saget first tasted success after he appeared on TV. His first television appearance was on "The Merv Griffin Show" in 1981. Later, he had a short stint as a member of "The Morning Program" on CBS in early 1987.
Nevertheless, it was his casting as Danny Tanner on the show 'Full House' that made him a household name. The series became quite popular and often ranked in the Nielsen Top 30 from its third season onward. It continued gaining popularity through syndicated reruns.
In this series, Bob Saget portrays the role of a widowed father Danny Tanner raising three daughters with the help of his best friend Joey and brother-in-law Jesse. That show ran between 1987 and 1995 comprising eight seasons and 192 episodes.
He started working as the host of "America's Funniest Home Videos" (AFV), a role he held from 1989 to 1997. In the early 1990s, he worked on "Full House" and AFV simultaneously. Between 1996 and 2010, he worked on many other projects that aired on different channels in the US helping him cement his name among the greatest entertainers of his time.
Other Projects           
In addition to the different pursuits in film and television, Bob Saget is also a published author. One of his best books titled "Dirty Daddy" was released in 2014. In it, he wrote about his career, life, comedy, and different experiences.
He was seen supporting the book's release with a stand-up tour in Australia known as "Bob Saget Live: The Dirty Daddy Tour". That tour consisted of shows in Brisbane, Melbourne, Perth, and Sydney. He launched his podcast "Bob Saget's Here For You" in April 2020 in conjunction with Studio71.
Saget married Sherri Kramer and they lived together from May 1982 to November 1997. In the process, they had three daughters. In 2018, he married Kelly Rizzo and they remained married until his death in January 2022.
Bob Saget was a board member of the Scleroderma Research Foundation. He was quite active in his activities and efforts to raise funds and awareness for the disease that his sister suffered from.
Real Estate
Bob and his then-wife Sherri bought a home in September 1990 in LA's Pacific Palisades neighborhood for $2.5 million. That was like spending $5 million in today's dollars. In June 2003, he purchased a new home in Los Angeles for $2.9 million.