Jake Paul is an American social media personality, boxer, actor, and comedian. At the time of publication, Jake Paul's net worth is $30 million and is constantly one of the highest-paid YouTube stars worldwide, making at least $10 million and up to $20 million each year; before taxes.
Paul gained massive media coverage when the music video for his song "It's Everyday Bro" went viral on YouTube. Notably, he is the younger brother of YouTube star Logan Paul.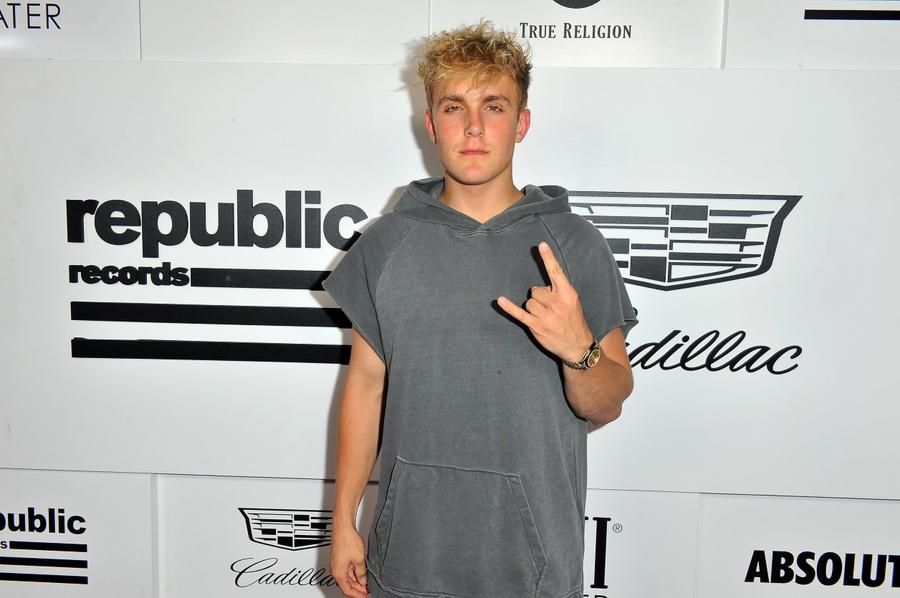 Born on January 17, 1997, in Westlake, Ohio, Jake Joseph Paul is the son of Pamela Stepnick and Gregory Paul. His older brother, Logan Paul is also a major YouTube star. Jake started by publishing videos on the now-defunct video platform Vine and had around five and a half million followers and two billion views on the platform when it shut down.
Jake Paul launched his video career in September 2013 and after Vine shut down in January 2017, Disney hired Jake to appear on the sitcom "Bizaardvark."
His signature phrase on the show was "It's Everyday Bro!" (That catchphrase is not grammatically correct. "Everyday" is meant to mean commonplace, ordinary or routine, for instance: "these are my everyday run-of-the-mill socks." Jake is intending to say "It's Every Day, Bro!" which would mean an event or something that happens daily…)
In July 2017, Jake lost his job at "Bizaardvark" during the filming of the second season. By the time he lost his job, he had generated several controversies like complaints from neighbors about pranks, wild parties, fire hazards, and huge crowds of young fans who always gathered in the street outside Paul's rented house after he published his address on social media.
During an interview with The Hollywood Reporter, Jake Paul confirmed that he was sacked from the Disney Channel show as a result of the hubbub over his parties and the local news coverage of all that. He launched Team 10 in January 2017. Team 10 is designed as a digital influencer marketing platform and creative agency that develops and promotes entertainment for teenagers.
In May 2017, he released a song and music video known as "It's Everyday Bro." That video got over 70 million views in one month. Paul then uploaded a video known as "I lost my virginity" in January 2018.
That video's thumbnail showed Paul and his ex-girlfriend Erika Costell laying semi-nude on top of one another. As a result, YouTube age-restricted that video which pushed Jake Paul to change the thumbnail to a clothed photo of them.
On January 20, 2020, Paul made his professional boxing debut in Miami where he faced off against fellow YouTuber Gib. He was victorious with a TKO 2:18 into the first round.
Jake Paul Salary Highlights And Real Estate
In 2016, Jake earned around $11.5 million and a year later he made $11 million. In 2018, Jake Paul is believed to have earned an incredible $21.5 million which made him the second-highest-paid YouTube Star globally.
Jake Paul left his Beverly Grove rental in 2017 for a 15,000-square-foot mansion located in Calabasas, California. He bought the mansion for $6.925 million. The house is set on 3.5 acres at the end of a gated driveway. This home opens to a 3-story entry with a spiral staircase, hardwood, and Italian tile. His living room has a fireplace and it is designed with floor-to-ceiling picture windows.
The arched doorways lead into a formal dining room and kitchen that comprises four ovens and a large center island. The wood-accented master bedroom. One of the 8 bedroom suites in the home has a balcony and two walk-in closets. His oversized shower in the bathroom features aromatherapy, steam, and Bluetooth capabilities.
A pool and spa with two waterfalls sit on the densely landscaped grounds that feature two grills and many patios overlooking the canyon. Jake Paul announced his intention to list that home for sale in January 2021 for about $7 million. Some three months later he accepted $6.15 million, which is an $850,000 loss.