You might have heard about Swedish billionaire Lars Wingefors, but if you know something about video games, you are sure to be familiar with some of his firm's recent acquisitions. The conglomerate established by Wingefors, Embracer Group, has purchased hundreds of game firms and gained access to titles like "Duke Nukem," "Tomb Raider," and has licensed games including several "SpongeBob SquarePants" titles.
Wingefors owns a 21% stake in the investment company. The company's eventual goal is to churn out shiny new remakes of the beloved favorite titles at huge profit margins. It is this video game empire, and the man building it, that was the recent subject of a Los Angeles Times profile.
Wingefors is a successful financier who started businesses at a young age selling old comic books and video games outside Karlstad in Sweden. He dropped out of high school to concentrate on his first business, Nordic Games. The business grew rapidly before he eventually sold it for a reported $7 million.
Then, he launched another video game resell firm called Game Outlet Europe. Notably, he also helped in the financing of the hit Nintendo Wii karaoke game "We Sing." That move pushed him deeper into the business side of the video game sector. Despite his growing passion for video games, he told LA Times that the business side of the field interests him:
"I grew up playing 'Commodore 64.' I liked games like any other young person growing up in Sweden. But for me, it's been more about the people, the industry, and the business that gets me excited."
Somehow, Wingefors and Embracer's thirst for acquiring rights to older, past-their-prime titles hoping to create new and lucrative remakes is the next level of his first business idea, selling used Nintendo cartridges and other games to eager players by mail.
This business strategy appears to be to cast a wide net and gain control of most of the available titles. As Winefors stated:
"We want a lot of games and to make them the best. So we make acquisitions."
For now, the firm is reported to be overseeing the development of nearly 240 games at 132 studios throughout the world. He also maintained his eye on the comic book business, buying, through Embracer, Dark Horse, the publisher of comics based on properties like "Sin City" and "Buffy the Vampire Slayer."
The firm's prodigious acquisitions aren't the largest controversy it has seen recently. In 2022, a $1 billion investment from Saudi Arabia was extensively criticized because of the nation's well-publicized human rights violations. The Saudi government owns around 8% of the company.
Another "puzzling" project of Embracer is the creation of the Embracer Games Archive in Karlstad. The lofty ambition of the archive is to eventually have a copy of all video games ever made, a goal that the firm has already invested some $2 million in, with a library that now has copies of over 60,000 games. The EGA is operated by gaming YouTuber David Bostrom, who explained to the LA Times this way:
"We are trying to create a kind of history or heritage museum… Embracer has so many games and studios but is far from everything out there, so we want to give a picture of the complete story of gaming."
However, some critics believe that Embracer wants to gain control of more obscure games:
"If he can't outright own the rights to games, critics say, Wingefors can at least own the last remaining copies of them."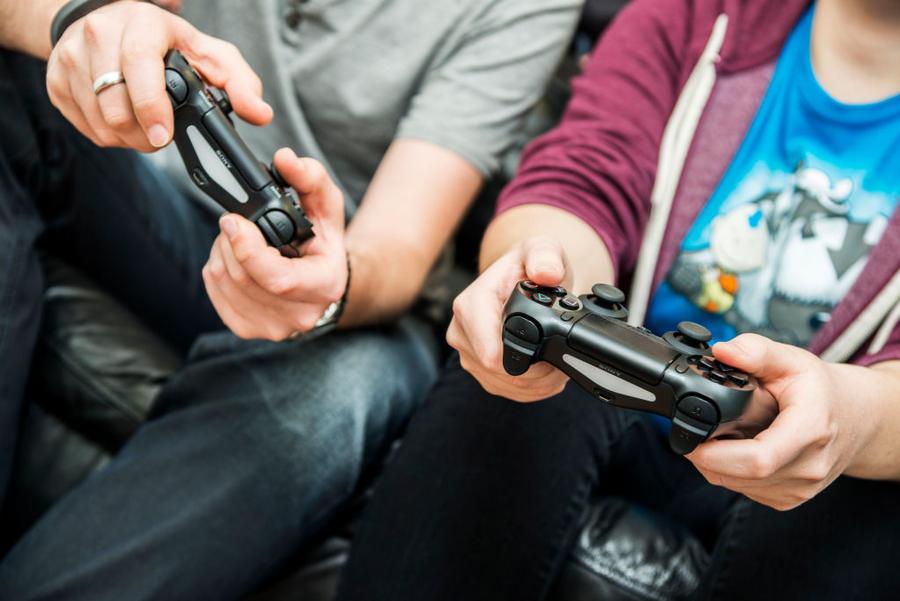 But he said that the Embracer Games Archive is also important for another reason:
"Legacy is part of the DNA of gaming companies, of gaming altogether, because this industry is about stories. So whether we are bringing a title back to the market or growing an archive, it is our duty to be part of that legacy."
Embracer Group allegedly counts more video game publishers and firms under its umbrella than any other institution or corporation. This includes PC games, console games, mobile games, and the tabletop gaming firm Asmodee, purchased by Embracer back in December of 2021.
The point is, in case you play games, there is a high possibility that you have played one recently that Embracer has some piece of – and if Lars Wingerfors' strategy works out well, you will be playing many more of his games in the future.