Matt Damon is an American writer, actor, philanthropist, and producer. At the time of publication, Matt Damon's net worth is $170 million. He has been active in the film sector since the mid-1990s and has been a major box-office attraction in recent years.
Since his star-making turn in "Good Will Hunting" (won an Oscar for the best screenplay), he has also appeared in serious projects, like "The Departed", "Syriana", and "The Talented Mr. Ripley", and several big screen franchises like the "Bourne" together with an assortment of "Ocean's…" films.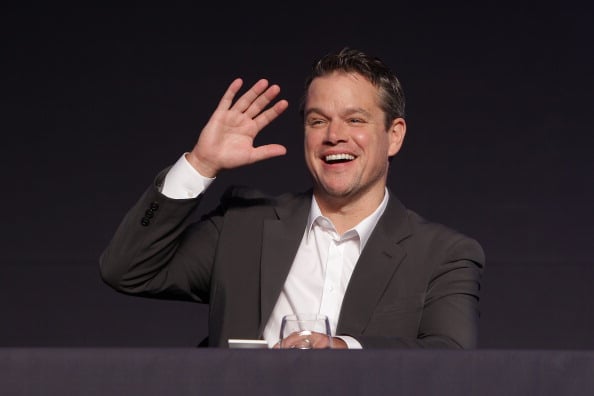 Matt Damon managed to establish himself as one of Hollywood's most bankable stars, and is, in fact, one of the highest-grossing actors of all time. He got a star on the Walk of Fame in 2007. For all of his success and fame, he is widely said to be a very 'down to earth' man who is quite protective of his family and privacy.
Matt passed up the chance to become the highest-paid actor in history when he turned down an extremely lucrative film. However, he still managed to do quite well for himself.
Early Life
Matthew Paige Damon was born on October 8, 1970, in Cambridge, Massachusetts. His parents, Professor Nancy Carlsson-Paige and stockbroker Kent Damon divorced when Matt was two. Together with his brother Kyle, Matt was raised in Cambridge by their mother in a six-family communal house.
One of Matt's childhood best friends is fellow A-lister, Ben Affleck. Both boys wanted to become actors from an early age. Damon attended Harvard University from 1988 to 1992 but dropped out 12 credits before completing a BA in English.
Matt Damon Early Career
In the late '80s and early '90s, Matt got several roles in movies like Courage Under Fire, Mystic Pizza, and School Ties. When he left school in 1992, it was to film Geronimo: An American Legend, mistakenly believing that it would be his first major box office success.
His big break came several years later when he and Ben Affleck wrote and starred in Good Will Hunting. The script started as Damon's school project which friends later expanded into a screenplay while living together in Los Angeles. Affleck and Damon each got an Academy Award and Golden Globe for Best Screenplay, and Damon got nominated for Best Actor for the film.
Affleck and Matt Damon surged from obscurity to fame overnight, which created a little culture shock for both. Other important film roles quickly followed in blockbusters like Saving Private Ryan, The Rainmaker, and The Talented Mr. Ripley. Although some of the films that Matt Damon made in the late '90s and early 2000s were flops at the box office, his performances were mostly well-received.
Franchises
Matt Damon struck serious pay dirt when he featured in George Clooney's "Ocean's" trilogy. He appeared in all three installments as conman Linus Caldwell. The cast featured some of the largest names in the industry. The A-list cast all famously took a serious pay cut from their normal salaries to make the movie.
The actor found another cash cow when he got the starring role in the Jason Bourne franchise. The Bourne Identity, released in 2003, earned him critical acclaim and a reputation as an up-and-coming action hero.
Matt Damon reprised his role in two more Bourne films but decided not to appear in the fourth, The Bourne Legacy, released in 2012. He came back for the fifth movie of the Series, 2016's Jason Bourne. He earned a cool $87 million for all four Borne films.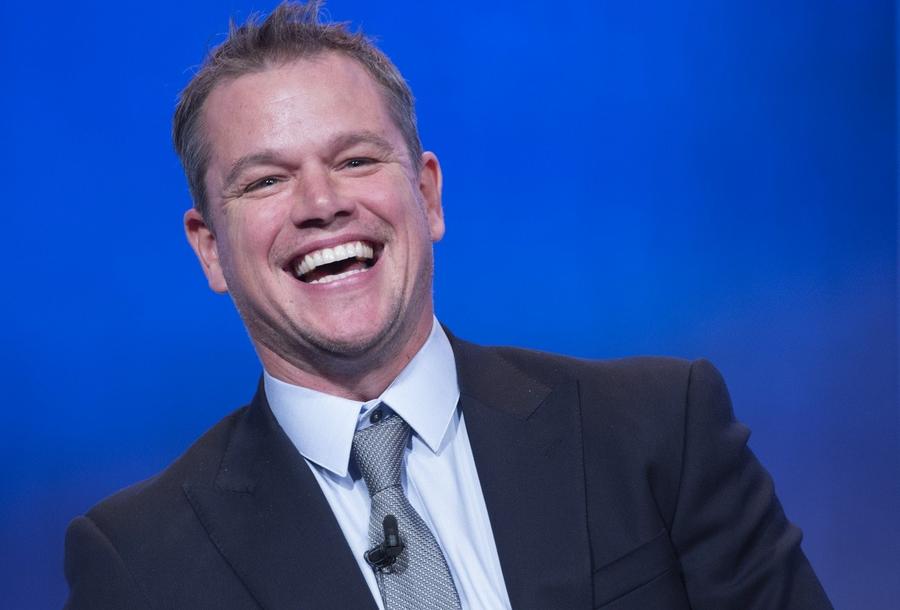 Matt Damon got a star on the Hollywood Walk of Fame in 2007. Over the years, he received many award nominations, including five from the Screen Actors' Guild, five Oscar nominations, and seven Golden Globes nods. People Magazine named him the Sexiest Man Alive in 2007.
Alongside Ben Affleck and others, Matt Damon produced the reality series Project Greenlight, in which first-time filmmakers were offered a chance to develop their film projects. Chris Moore, Ben Affleck, and Matt Damon launched the production firm LivePlanet to produce the show. Later, Affleck and Damon launched another production company, Pearl Street Films.
Matt famously gave up the lead acting role in Manchester by the Sea and instead decided to act as a producer. His replacement, Casey Affleck (Ben's little brother) went on to win an Oscar for the role.
Real Estate
In 2012, Matt and Luciana paid $15 million for an incredible mansion in the Pacific Palisades area of Los Angeles. They listed the 13,500-square-foot home for sale in January 2021 for $21 million. They lowered that price to $17.9 million in August 2021 and found a buyer a month later.
In 2017, they paid $16.8 million for a penthouse in the Brooklyn Heights neighborhood of New York City. At that time it was the highest price ever paid for a home in Brooklyn.
Summary
Matt Damon is an American actor with a net worth of $170 million. He is renowned for his roles in the Ocean's trilogy, Good Will Hunting, and the Bourne franchise, coupled with lots of his philanthropic work. Currently, he resided in Pacific Palisades, Los Angeles with his wife and their four children.