You've probably come across the name Rich Paul in association with LeBron James. The head of Klutch Sports Group has maintained a strong friendship with the NBA sensation for an extended period. The pair first crossed paths at the Akron-Canton Airport over two decades ago, back when James was a high school student.
It was there that James took notice of Paul's Warren Moon throwback jersey. That sparked a conversation that led to an exchange of contact details between the two.
Fast-forward To today. Rich Paul ranks among the most powerful agents in every sport, representing LeBron James and 32 other players.
That list of players is highly valuable. In general, Rich Paul represents $500,749,353 of player salaries for the forthcoming 2023-24 season. If we consider the coming five years, Paul is now managing players who are set to make a cumulative $1.74 billion — $1,746,197,257, to be exact.
Paul's lack of college education, a point his critics have highlighted as a drawback, didn't hinder his path. Rather than pursuing higher education, he delved into selling vintage jerseys right after finishing high school. Notably, he even managed to sell LeBron two jerseys: a Magic Johnson Lakers jersey and a Joe Namath Rams jersey. His connection with James, however, marked a turning point in his career trajectory.
Paul's journey gained momentum as he joined forces with Leon Rose, currently serving as the president of the New York Knicks. It was under Rose's guidance that Paul found his footing. Notably, Rose was instrumental in negotiating James' contract extension with the Cleveland Cavaliers back in 2006.
In 2012, Paul's stature allowed him to launch his agency, taking James along. Skilled in forming influential partnerships, Paul enlisted agent and attorney Mark Termini to handle contract negotiations at Klutch Sports Group. By Termini's departure in 2020, Klutch had orchestrated contracts exceeding $1 billion for 25 clients.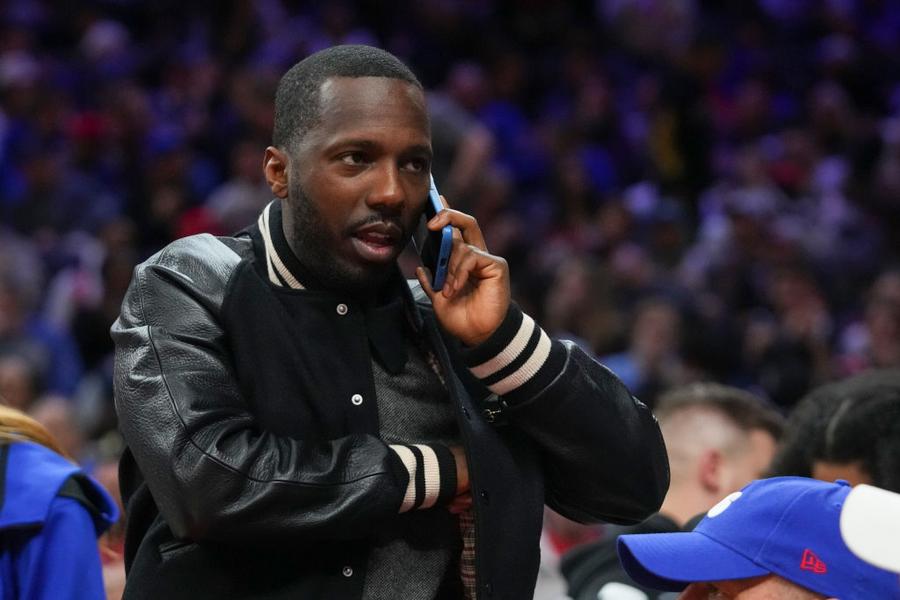 Presently, Paul manages a roster featuring prominent league figures. While LeBron remains the foremost superstar, Paul also guides Anthony Davis (securing a recent substantial deal), Fred VanVleet, Zach LaVine, Darius Garland, Draymond Green, Lonzo Ball, and De'Aaron Fox.
In the upcoming season, James, Davis, VanVleet, and LaVine are set to earn over $40 million each. Even the least paid among Paul's clients, Milwaukee Bucks' forward Chris Livingston, is slated to make more than $1.1 million next year.
According to NBA regulations, agents can claim a 4% to 10% share of their players' salaries, contingent on the player's league experience. For established veterans like James and Davis, Paul's cut stands at 4%. However, for players like Livingston or Golden State Warriors' forward Moses Moody, Paul's potential earnings could reach up to 10% of their income.
Even if Rich Paul was making 4% for every one of his 33 clients, he would still earn a bit more than $20 million in the coming season and nearly $70 million in the coming five years. But since he is earning over 4% for most of these players, a good guess is $25 to $30 million in the coming season and $90 to $100 million in the next five years.
All that amount does not even take into account contract negotiations and new players coming into the league. He can easily exceed the $100 million mark. That is an impressive amount for someone who dropped out of college in his freshman year.