Rich Paul is a famous American sports agent who has a net worth of around $120 million. He launched Klutch Sports Group and has represented several of the biggest names in basketball, most notably his long-term friend, LeBron James.
While speaking about his rise to the top of the sporting world, Paul highlighted:
"I'm a unicorn in the sports agent business. Young, African-American, and didn't go to a prestigious business school. To make it, I tell people to not only dream big but achieve big. I was blessed to leap at the right time and had success. Complacency is the cousin of satisfaction and I'm never satisfied. I'm more motivated now than ever before."
Currently, Rich Paul manages more than 20 NBA players and is one of the most powerful agents in the entire world of sport. He has already generated nearly $1 billion in deals.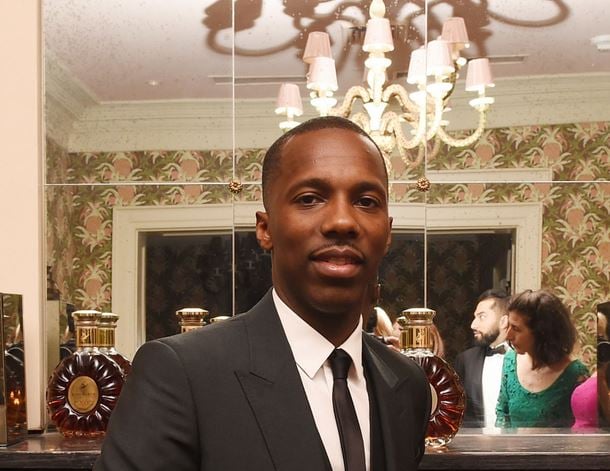 Early Life
Rich Paul comes from humble beginnings born in 1981 and grew up in Cleveland. During his younger years, life was hard and he dealt with different harsh conditions and poverty. His father passed on in 1999 and it became the major hurdle that he needed to overcome.
Drug abuse and gun violence were common in his neighborhood. Despite all that, his father had managed to instill strong values in him before he passed and that inspired Rich Paul to reach for higher accomplishments. While commenting about his upbringing, Paul said:
"When I travel back to neighborhoods like the inner city of Greater Cleveland where I'm from, young black kids tell me that they see my career as another path for them out of their troubled surroundings. They want to grow up to do what I do. That inspires me."
Rich Paul showed an entrepreneurial spirit from a young age. As a teen who had previously graduated from high school, Paul began selling some rare sports jerseys from the back of his car. Just by chance, he met LeBron James at an airport as he was selling his jerseys. The basketball player was highly impressed with Rich Paul's collection and he later contacted the entrepreneur to buy different jerseys.
Early Career As A Player Agent
Paul's unexpected connection with LeBron James resulted in an incredible level of success. After he managed to become a part of LeBron's "inner circle," Paul got working under the renowned sports agent Leon Rose. LeBron James also supposedly paid Rich Paul $50,000 per year to act as his "glorified personal assistant." Rich Paul spent the period learning all about the sports agency globally.
LeBron James abruptly left Leon Rose in 2012 to join Rich Paul's newly formed and independent agency, Klutch Sports Group. Though LeBron James was Paul's first and major client, he managed to expand his roster rapidly.
In the course of his thriving career, he has represented notable names like Ben Simmons, Anthony Davis, and Draymond Green. It was reported in 2019 that in addition to his 'all-star' NBA players, Rich Paul raked in around $70 million in one year from some players who were obscure at the time like Tristan Thompson, Eric Bledsoe, and Jordan Clarkson.
During the same year, Paul negotiated a $170 million deal that featured the trade of Anthony Davis. That proved to be a majorly controversial move, since the player still has two-and-a-half years left on his contract with New Orleans.
With a lot of help from Rich Paul, Davis demanded to be traded. His wish was granted and it became a major talking point in the NBA world.
When Rich Paul had originally signed LeBron James as his first client who was a mega-star, most people were quite skeptical about the agent's qualifications and general competency. Most insisted that he was just LeBron's tool.
But when he successfully pushed the deal that enabled Davis to join LeBron with the LA Lakers, public opinion changed drastically. Rich Paul suddenly became the real deal and a force to be reckoned with in the NBA world. Apart from that, people started to criticize the fact that players and agents like Paul and LeBron were "colluding" to create "super teams."
Personally, Rich Paul earns $30 million in commissions annually and was the third-most financially successful NBA agent in 2020. Klutch Sports Group has constantly been expanding into the NFL as Rich Paul started to represent defensive end Chase Young in 2020.
Rich Paul Rule
The NCAA launched what has now become informally referred to as the "Rich Paul Rule" in 2019. The rule said that for a sports agent to represent college athletes who want to approach the NBA draft, they need to meet several requirements.
Under that rule, agents need to have a college degree and three years of certification with the NBPA, among the other criteria. The name of that rule came in because Rich Paul had no college degree when he became a sports agent. Most people have criticized this development, with Rich Paul saying:
"Why [doesn't the NCAA] partner with universities on a one-year program for agents who don't meet their requirements but want to learn the business? Or work with existing agents who play by the rules to help mentor those who are trying to 'break in?'"
This ruling effectively prevented the Rich Paul 'phenomenon' from ever happening again. The NCAA fell under intense pressure by growing several people who alleged that the organization was "rigging the game" against many people from impoverished backgrounds, like Rich Paul. In that context, the NCAA rescinded the rule.
Paul has accomplished a lot and in the process, he is seen as a "Cinderella story." Due to his "rags to riches" path to fame, there is a huge community of people who are rooting for him. He has also won many compliments from other agents, including Arn Tellem who said:
"Rich is a good listener, has humility, has worked as much as anyone trying to learn, and, most important, he's sincere and has empathy. So he connects and understands what his clients are trying to achieve. He builds incredible personal relationships, and they believe in him. That's the essence of a good agent."