Sam Altman is a programmer, entrepreneur, investor, and blogger who has a net worth of $500 million as of May 2023. He is famous for being the CEO of the artificial intelligence (AI) research laboratory OpenAI, and the former president of technology startup accelerator Y Combinator.
Altman is also famous for being a major angel investor, having invested in several companies including Instacart, Soylent, Asana, Zenefits, and Airbnb. Sam Altman reached the prestigious billionaire status in January 2023 after OpenAI completed a fundraising round with Microsoft that valued the Artificial intelligence firm behind ChatGPT at $29 billion.
Notably, in March 2023, it was announced that Sam Altman never took any equity in OpenAI. Hence, he never benefited considerably from the firm's exploding private valuation.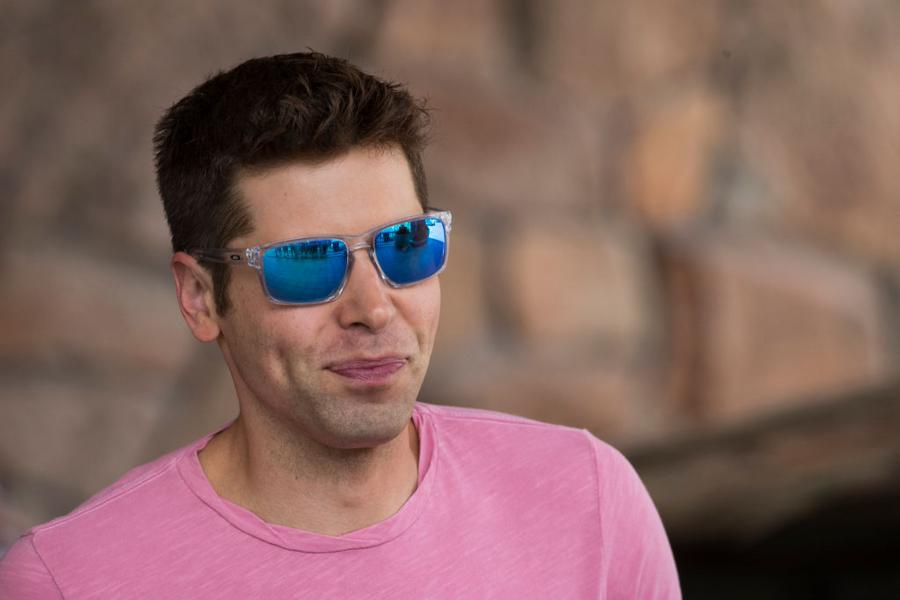 Early Life
Altman was born on April 22, 1985, in Chicago Illinois. He was raised in St. Louis, Missouri, and attended John Burroughs School, a college preparatory school in the Ladue suburb. He then went to Stanford University for his higher education, where he studied computer science. But, he ended up dropping out in 2005.
At the age of 19, Altman co-founded the firm Loopt; and he became its CEO. This firm offered a geosocial networking mobile application that let users share their locations with other people on an exclusive basis.
Although Sam Altman managed to raise more than $30 million in venture capital for Loopt, the firm shut down in 2012 when it failed to gain traction. It was eventually acquired by Green Dot Corporation.
Y Combinator
In 2011, Altman took on a part-time partnership role at Y Combinator, a technology startup accelerator renowned for launching numerous successful companies, including DoorDash, Reddit, Airbnb, Dropbox, and Twitch. Fast forward to 2014, Altman assumed the position of president, succeeding Paul Graham.
During his initial investment cycle, Altman included his venture, Loopt, as part of the portfolio. Additionally, he introduced a fresh startup deal, offering $150,000 in exchange for 7% equity. In 2015, Altman unveiled YC Continuity, a growth-stage equity fund with a whopping $700 million allocated for investments in Y Combinator's portfolio companies.
Simultaneously, he revealed the establishment of Y Combinator Research, a non-profit research lab dedicated to exploring education, urban development, basic income, and the future of computing.
In 2016, Altman said that he would become the president of YC Group, which consists of Y Combinator and other units. About three years later, he moved to the position of chairman to enable him to focus more on his other firm, OpenAI. Sam Altman was replaced as CEO of YC Group by Geoff Ralston in 2019, and now he is no longer associated with the firm.
OpenAI
While working with Elon Musk and several other investors, Sam Altman revealed the creation of OpenAI in December 2015 and pledged over $1 billion to its operation. Made up of the non-profit OpenAI Inc. and the for-profit corporation OpenAI LP, OpenAI does extensive research in the artificial intelligence field. It aims to promote and develop friendly AI that will eventually prove beneficial to all humanity.
Altman is the Current CEO of the firm which has its headquarters in the Mission District of San Francisco.
OpenAI has released multiple applications and products over the years. In 2016, it released a futuristic public beta of Gym, the platform it utilizes to do reinforcement learning research. In the same year, the firm unveiled Universe, a software platform that is used to train and measure an AI's general intelligence across the world's millions of games, websites, and applications.
Subsequently, in 2020, OpenAI made a groundbreaking revelation with the introduction of GPT-3. This cutting-edge language model had the remarkable ability to generate text that closely resembled human language. By assimilating an enormous corpus of trillions of words from diverse sources across the Internet, GPT-3 possessed an unparalleled capacity for producing high-quality text.
Additionally, it demonstrated proficiency in language translation, enabling seamless communication between various languages.
On January 10, 2023, OpenAI raised money From Microsoft in a private funding round that valued the firm at $29 billion. Microsoft now plans to integrate future versions of GPT into its Bing search results. Sam Altman never took any equity in OpenAI before he agreed to become the firm's CEO.
Angel Investing
Altman is a notable figure in the world of angel investing. He has invested in many major firms like Pinterest, Teespring, Instacart, Stripe, Airbnb, Reddit, Asana, Vicarious, Soylent, and Verbling. Moreover, he served as the CEO of Reddit for eight days in 2014, succeeding Yishan Wong.
Other Ventures
Apart from his entrepreneurial and investment work, Altman is the chairman of the board for the nuclear energy firms Helion and Oklo. He has insisted that nuclear energy is one of the world's most crucial areas for technological development.
In the philanthropic space, Sam Altman had a strong hand in the funding of Project Covalence, a group dedicated to helping researchers launch quick clinical COVID-19 trials in partnership with the TrialSpark startup. He also donated $250,000 in 2020 to American Bridge 21st Century, a Super-PAC that supported Joe Biden's presidential campaign.
Sam Altman Personal Life
Altman is gay, having pronounced it in his youth. He maintains a highly private profile and very little is known about his romantic life.
Although he dropped out of his undergraduate program at Stanford University, Sam Altman was awarded an honorary degree from the University of Waterloo in 2017.