Jensen Huang is a Taiwanese-American billionaire business mogul and electrical engineer with a net worth of $38 billion as of May 2023. He earned his fortune as the co-founder and CEO of the tech firm Nvidia Corporation. Nvidia designs APIs, GPUs, and SoCs, among other software and hardware.
From 2016 to 2023, Jensen Huang's net worth surged from about $3 billion to around $30 billion at the end of 2021, dropped to $20 billion, and then back up to $20 billion. He has gained over $14 billion since the start of 2023.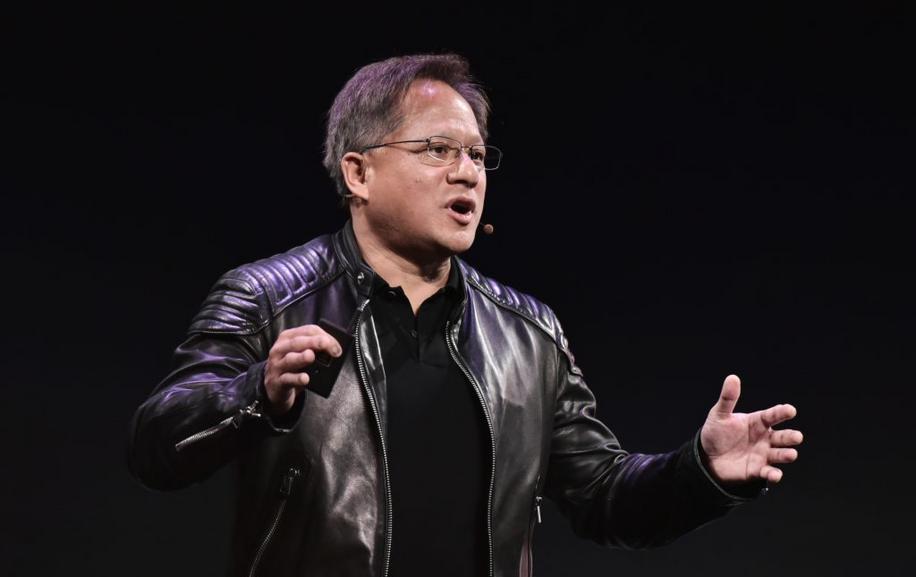 On the philanthropic side of his life, Jensen Huang has donated a lot to his alma maters Oregon State University and Stanford University. At the time of publication, he owns 3% of Nvidia's total outstanding shares. Also, he owns another 3 million vested restricted stock units.
Early Life
Jensen Huang was born as Jen-Hsun Huang in Tainan City, Taiwan on February 17, 1963. At the age of nine, he relocated with his family to the US, first living in Oneida, Kentucky. While there, he went to the boarding school Oneida Baptist Institute. Huang together with his family eventually settled in Oregon, where he attended Aloha High School in the suburbs of Portland.
He later attended Oregon State University in Corvallis, graduating with a degree in electrical engineering in 1984. After that, Huang enrolled in an electrical engineering master's program at Stanford University. He later graduated with his degree in 1992.
Jensen Huang Career
After he got his master's degree from Stanford, Huang became a director at LSI Logic Corporation in Santa Clara. Also, he worked as a microprocessor designer at the Santa Clara-based semiconductor firm Advanced Micro Devices.
In 1993, Huang co-founded the technology firm Nvidia with former Sun Microsystems engineer Chris Malachowsky together with former Sun and IBM senior staff engineer and graphics chip designer Curtis Priem.
The three investors believed that the next wave of computing needs to be graphics-based, and understood that video games would take the world by storm. In 1998, Nvidia enhanced its reputation as a leader in graphics adapters with the unveiling of the RIVA TNT, a graphics accelerator chip designed for computers.
In 1999, Nvidia unleashed the GeForce 256, which gave on-board transformation and lighting to consumer-grade 3D hardware. The firm also went public during the same year. Nvidia made many major acquisitions in the new millennium, buying companies like iReady, ULI Electronics, 3dfx, Exluna, MediaQ, Hybrid Graphics, and Ageia.
Nvidia is specifically famous for its top-quality line of GPUs, which is utilized in a wide range of fields including entertainment media, manufacturing, engineering, architecture, and scientific research. The firm also designs an API known as CUDA that supports the development of massively parallel programs using GPUs.
They are utilized in supercomputing globally. As it has grown over the years, Nvidia has moved deeper into mobile computing, including vehicle navigation systems and mobile processors for tablets and smartphones.
Furthermore, it has increased its presence in the gaming space by developing handheld consoles, including Shield Portable, and the cloud gaming service GeForce Now. Nvidia has also grown into a leader in artificial intelligence (AI).
Philanthropy
In his philanthropic activities, Huang donated $50 million to his alma mater Oregon State University in 2022. This donation was to go toward the setting up of a supercomputing establishment on the school's campus.
Jensen Huang had previously donated to his other alma mater, Stanford University, contributing $30 million to the creation of the Jen-Hsun Huang School of Engineering Center. Moreover, he donated about $2 million to his childhood alma mater Oneida Baptist Institute to build a new girls' dormitory and classroom building.
Personal Life
Huang is married to Lori, whom he first met when they were engineering lab partners at Oregon State. The couple has two children together.