Analysts have already stated that the market for music publishing recording and rights is cooling down, but several artists keep managing to sign some massive deals. The latest is the legendary rapper and producer, Dr. Dre, who has allegedly secured a deal to sell "a bundle of music income streams and some owned music assets."
Included in the alleged sale would be different music royalties and some master recordings. In an interesting twist of events, Dr. Dre is selling his catalog assets to two companies: Universal Music and Shamrock Holdings. Shamrock is said to be purchasing 75-90% of the rights, with Universal getting the remainder. The cumulative total sale price is in the range of $200 million.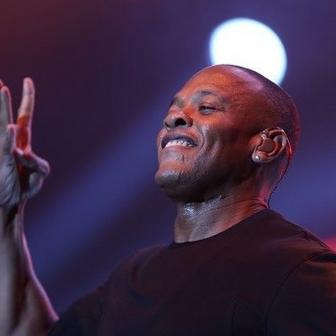 That is a huge payday even For Dr. Dre, who has a net worth of $500 million currently. That net worth is after paying his ex-wife $100 million in a divorce settlement. On the flip side, the sale is said to have been shopped around at a higher asking price nearly $250 million. Maybe there were no takers at that higher price?
The specifics of Dre's huge payday are not a matter of record, but the report states that it includes "passive income streams" like royalties from online streaming for two albums from Dre's solo catalog and his share of artist royalties from his NWA days.
Including royalties from his work as a producer and his songwriter's share in music that he does not own the publishing outright for and you will get a reported $10 million in mailbox money annually. The passive income makes up 75 to 90% of the entire package that is being sold by Dre.
The most notable of these master recordings is maybe that of Dre's classic album "The Chronic." The ownership of these recordings now belongs to Death Row Entertainment but is scheduled to go back to Dre in August 2023.
As you might know, Dr. Dre is not a stranger to massive financial windfalls. In May 2014, he and Jimmy Iovine sold their headphone firm, Beats by Dre, to Apple for about $3 billion. The sale consisted of $2.6 billion in cash and $400 million in stock. At the time of that sale, Dr. Dre and Jimmy owned 25% of Beats.
Their respective stakes were worth $750 million before taxes, and about $500 million after taxes. The stock portion of the sale gave Jimmy and Dr. Dre about 1 million shares of Apple. In case they still owned 1 million Apple shares today, they would be worth about $135 million.
It is known that Dre has sold most of his Apple stake. In a December 2021 divorce court filing, Dr. Dre confirmed that in the previous 12 months alone he sold $73 million worth of Apple stock and just owned about $6 million worth of stock, which means that he no longer owns a considerable portion of the 1 million shares.
The same filing confirmed that at the time, Dre kept about $182 million in cash in his savings/checking accounts. Based on the final terms of their divorce settlement, Dre will pay his ex-wife Nicole up to $100 million over two payments of $50 million.
In case his music rights sale happens as reported, the checking/savings accounts are about to receive a cool $200 million injection.
Dr. Dre Sold Calabasas Mansion For $6 Million
Dr. Dre has closed another sale to push him until the music sale gets finalized. The legendary rapper sold the Calabasas home he purchased in 2018 for $6 million – which is $1 million more than he paid for it around five years ago.
This house measures 9,378 square feet with room for six bedrooms and seven bathrooms, and many other investments including a beauty salon, a home movie theater, and the expansive master suite upstairs that has its fireplace, deluxe bathroom, and wraparound balcony.
Official marketing material touts the home's many other excellent touches:
"Recently updated, over one million dollars spent to make home a showplace with all the finest materials everyone wants today. Wide plank light oak floors, granite, marble & tile surfaces, cabinetry, wall finishes, and more. Best of all: Media room with 'top of the line' audio visual equipment & whole house sound system.

All bedrooms have walk-in closets, and incredible bathrooms & and there is even a bathroom/full salon for hair styling & makeup. The main bedroom has 2 walk-in closets, an adjacent wrap-around balcony/deck, and views. The bathroom is updated with todays in-demand materials & styling. The entertainer's backyard features a pool, spa, sport court, large grassy area, fire pit, outdoor kitchen, and separate pizza oven."
Hidden away in the Mountain View Estates gated community in Calabasas, this home now has a new owner whose identity remains unknown. Dr. Dre still has property in the area, though, and he is now trying to find a buyer for a beach house on Carbon Beach in Malibu with an asking price of $20 million.
Here is a look at Dre's former Calabasas home in the video below from Jim Cavanaugh on YouTube: