The British Formula One racing driver, Lewis Hamilton, who works with the Mercedes-AMG Petronas Formula One Team has a net worth of $285 million. He is majorly regarded as one of the best and greatest drivers in the history of that sport.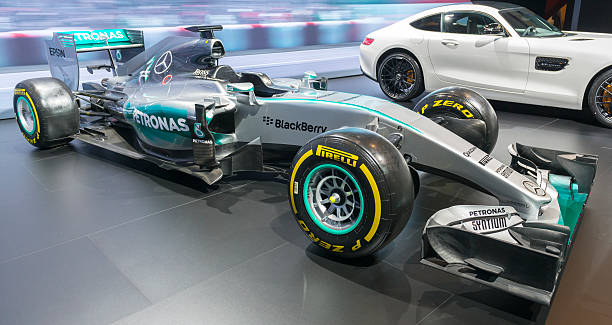 Lewis Hamilton is among the highest-paid F1 drivers in the world. In a normal year, he takes home $50 million, most of that money coming from his Mercedes contract that pays $40 million annually.
Born on January 7, 1985, Lewis Carl Davidson Hamilton spent his early life in Stevenage, Hertfordshire, England. His mother Carmen is Caucasian while his father Anthony is black. Hamilton self-identifies as black. Sadly, his parents separated when he was two, and he then lived with his mom and half-sisters until the age of 12.
Hamilton then went to live with his dad, step-mother, and half-brother Nicolas. He took up karate as self-defense when he was five since he was being bullied a lot at school. At the age of six, his dad purchased a radio-controlled car for him, and in the following year, he finished second at the British Radio Car Association championship.
His dad also bought a go-kart for him at the age of six and promised to support his son's budding racing career provided that he remained in school and worked hard at his academics. Lewis Hamilton attended the Catholic secondary school called The John Henry Newman School in Hertfordshire. He played football in school and studied at Cambridge Arts and Sciences from early 2001.
Lewis Hamilton Career
Hamilton managed to sign up with the McLaren young driver program in 1998 and became an official Formula One McLaren driver in 2007. He is the first and only black racecar driver in this sport currently. During the 2007 season, he finished as the runner-up to Kimi Räikkönen. He then won the F1 World Championship for the first time in 2008, getting the victory in the last race of that season.
He joined Mercedes in 2013 and since 2014 he won five more World Championships comprising of back-to-back titles in 2014 and 2015. He then won the series again in 2017, 2018, and 2019. At the time of publication, he has won seven World Championships equaling Michael Schumacher's record.
The F1 driver launched a clothing line in 2018 dubbed TOMMYXLEWIS, during New York Fashion Week. He managed to do that with renowned American fashion designer Tommy Hilfiger together with models Hailey Baldwin and Winnie Harlow.
In the course of his career, Lewis Hamilton has made controversial maneuvers on the track and remarks off it. His words are majorly scrutinized since he is almost always in the public spotlight. He was abused racially by Spanish supporters while racing in Spain due to his close rivalry with Spanish driver Fernando Alonso.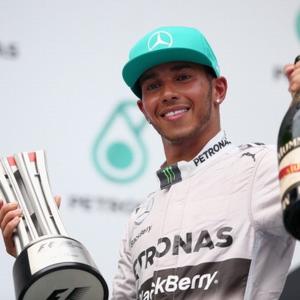 He is excessively competitive which brings a lot of tension with other drivers. A week before the 2018 German Grand Prix, Lewis Hamilton signed a 2-year contract extension with Mercedes. It is allegedly worth $50 million annually.
In June 2020, he revealed that he would be racing in a new all-black Mercedes in support of Black Lives Matter. Lewis Hamilton has always been vocal about the lack of diversity in Formula One racing. His new car, the Black Arrow, was designed for him, and it made its debut in Austria on July 4, 2020, as the delayed Formula One season eventually got into gear.
Salary And Real Estate
From June 2016 to June 2017, Lewis Hamilton earned around $50 million from different endorsements and prize money. From June 2017 to June 2018, he earned $51 million. In the 12 months that followed, he earned around $55 million. Earlier in 2015, he was ranked as the wealthiest British sportsperson. Today, he is the best-paid driver in the entire history of Formula One.
In 2019, Lewis Hamilton listed his New York penthouse for $57 million. The 8,900-square-foot unit is the biggest penthouse loft in the building that also houses Meg Ryan, Jake Gyllenhaal, Jessica Biel, Bella Hadid, and Justin Timberlake. He had acquired the penthouse for $43.9 million in 2017.
Hamilton is the owner of a four-story mansion that has six bedrooms in Kensington, West London. The mansion was built in 1860 and is worth around $25 million. He also owns apartments in Nyon, a suburb of Geneva, Switzerland, and others in Monaco.