Film icon Paul Newman might have passed away 15 years ago, but his legacy, which extends far past his filmography, lives on. A case in point: is his continuing philanthropy and legendary watch collection. The Newman Foundation has already raised more than $400 million for children's charities to date, and most of his legendary watches have so far been sold off by his family to the benefit of the foundation.
The Paul Newman Estate thought they had sold off all of his watches, but at some point, in recent years daughter Nell Newman discovered two classic Rolexes in a drawer. These Rolexes are now headed straight to the auction block.
Auction house Sotheby's estimates that each of these classic timepieces will fetch something between $500,000 and $1 million, but based on experts in the field, they might be worth a lot more than $1 million each.
Whether he had an idea or not, once Paul Newman was photographed wearing a watch on his wrist, the watch became exponentially more valuable than it would otherwise be valued. His lifelong passion and love for Rolexes have resulted in a strong link between him and the brand, mainly the Daytona model he had a special affinity.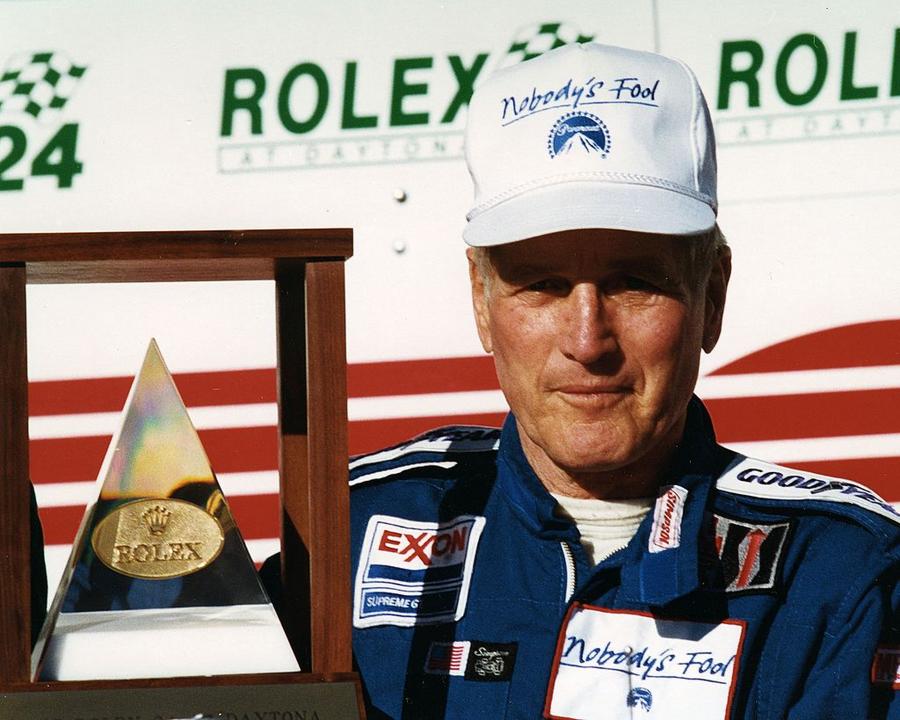 Based on a New York City watch dealer Andrew Shear, Paul Newman was a notable pioneer in the space of watch collecting itself. Shear stated:
"We can tie vintage-watch collecting, vintage-Rolex collecting to him."
In 2017, another Rolex Daytona that was previously owned by Paul Newman, reference 6239, sold for a staggering $18 million, making that piece the most valuable such watch he ever owned. It also became the most expensive Rolex ever sold publicly.
That is not a bad price for a watch that his wife Joanne Woodward paid about $300 for, sometime in the 1960s, having it inscribed on the back with "Drive Carefully Me." It was around the time when Paul Newman was first getting serious about stock car racing, which was another lifelong passion of the actor.
Interestingly, Newman's racing got him the first of the two watches scheduled to be auctioned off in June. In 1995, he won a 1993 Rolex reference 16520 "Zenith" Daytona at the 24 Hours of Daytona Race in Daytona Beach. It was a race that he won at 70 years old.
Later in 1999, he donated the watch to a charity auction (where it was sold for just $39,000). However, the watch was later bought back quietly by Paul Newman or somebody close to him. The second watch was bought by Woodward as a gift for Paul Newman, echoing the watch she had given him many years before. It is a 2006 white-gold reference 116519 Daytona. It has the inscription "Drive Very Slowly Joanne."
Newman's love of the Rolex Daytona timepiece was mostly known to his friends and relatives. Not only did he popularize this watch brand among watch collectors (and contributed to its considerably high-value today), but he was famous for placing bets with guests that his watch could keep better time than theirs. Hence, it is a very long association that led to these two watches getting auctioned this summer.