Action movie protagonists have long been seen as men of few words. Clint Eastwood, Bruce Lee, and Arnold Schwarzenegger, all of whom specialize in laconic performances in many of their most famous movies. But Keanu Reeves has quietly taken this to a whole new level with the "John Wick" franchise.
Keanu Reeves speaks only 380 words in the entirety of the saga's latest installment, "John Wick: Chapter 4." The result, in case reports of the actor's $15 million salary for the blockbuster sequel is accurate? His paycheck is $39,473 and changes per word.
Reeves does a lot more than just delivering dialogue in the 'John Wick' movies, doing most of his stunt work, operating different firearms, and a lot of fighting. Notably, Keanu Reeves also delivers what little dialogue he has with special relish, mostly the way he has of saying loudly the word 'yeah.'
Nearly a third of Wick's dialogue in the film comes in the form of many one-word comments (much of them the word "yeah").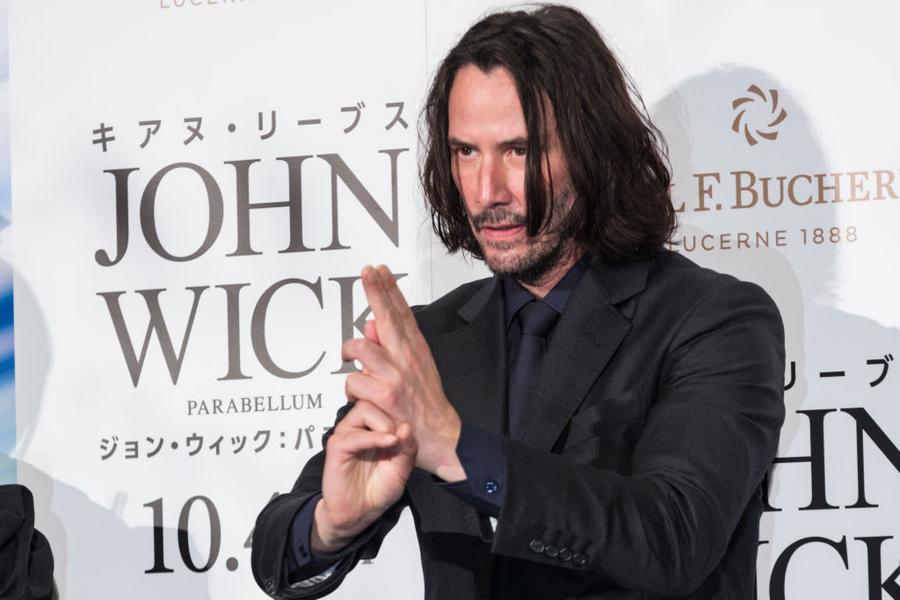 As one of the screenwriters of "John Wick: Chapter 4" said while talking to the Wall Street Journal recently:
"It's a shock when you work with him how dedicated he is to not speaking."
Keanu Reeves appears to have taken his character's few words to new heights with the new "John Wick" movie, but that character has never been majorly chatty. The most verbose he has been on screen is allegedly also one of his most famous lines, from the original "John Wick" film:
"People keep asking if I'm back and I haven't really had an answer. But now, yeah, I'm thinkin' I'm back."
"John Wick: Chapter 4" recorded a phenomenal opening weekend of more than $73.5 million in box office grosses, adequate to make a fifth "John Wick" installment possible although "Chapter 4" was expected to be the final film in the series.
Hence it is clear that Wick's nearly wordless nature does not bother audiences – and in case Reeves manages to somehow return once again as the beleaguered assassin, he might eventually manage to bump up his salary-per-word take a lot further.