Matthew Stafford is an American professional football quarterback with a net worth of $80 million. He earns a salary of $17 million. While in college, he played for the University of Georgia Bulldogs and was later drafted by the Detroit Lions in a first-round pick in 2009.
Among the many distinctions, Stafford became the fourth quarterback in NFL history to throw more than 5,000 yards in one season and was the fastest player to reach 40,000 career passing yards. Matthew Stafford was born in 1988 in Tampa, Florida to John and Margaret.
Matthew has a younger sister named Page and grew up in Dunwoody, Georgia while his father was in graduate school at the University of Georgia. Later on, the family moved to Dallas, Texas, where he attended Highland Park High School and was coached by Randy Allen.
In 2005, Matthew Stafford led his team to a perfect 15-0 record and eventually won the UIL 4A Division I State Championship. At that time, Stafford was considered one of the best high school quarterbacks in the nation. He was ranked by Rivals.com as the number one professional-style quarterback prospect.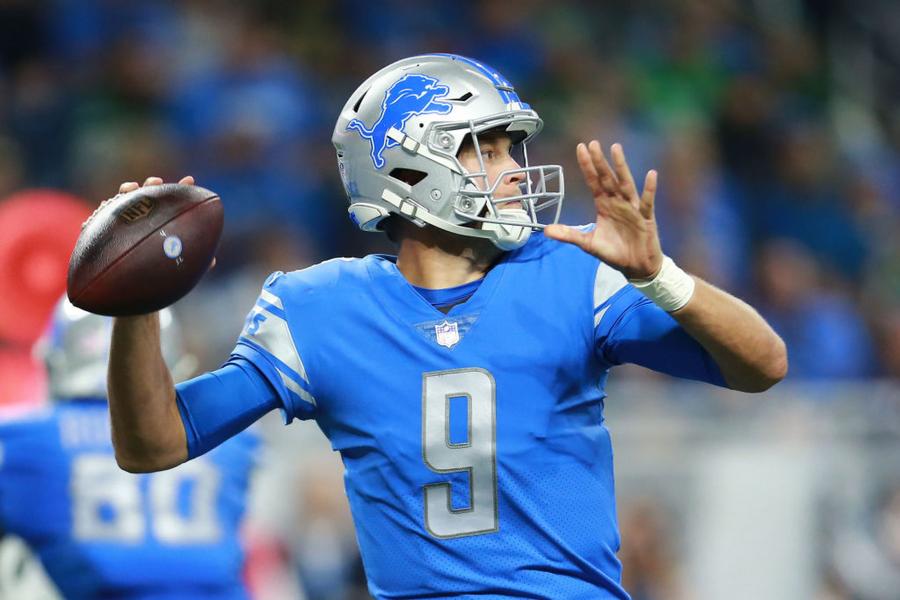 Matthew Stafford College Career
After graduating early from high school in 2006, Stafford enrolled at the University of Georgia, where he then became the first freshman quarterback to start for the Georgia Bulldogs since 1998. Late in that opener of the 2006 season against Western Kentucky, Matthew Stafford passed for 40 yards in a 48-12 victory.
The rest of the season was inconsistent for the team; after two home losses, the head coach Mark Richt named Stafford the starter for all of the remaining season. He completed 20 of 32 passes for 267 yards and two touchdowns, winning over Mississippi State.
Stafford enjoyed the best game of the season against the Auburn Tigers, finishing that game 14 of 20 for 219 yards and a touchdown, winning 37-15. He finished his freshman season with an upset victory over Virginia Tech, finishing with 1,749 passing yards and seven touchdowns.
For the 2007 season, Georgia and Stafford accomplished a major feat when they defeated Auburn, Florida, and Georgia Tech. It was the first time that the Bulldogs had won over all the three rivals in a single season since 1982. In general, Stafford helped lead the team to an 11-2 record over the season.
When Georgia entered the 2008 season, it did that with the longest active winning streak among the 66 BCS conference teams. Matthew Stafford finished that season with a conference-leading 235 pass completions for 3,549 passing yards, the second-most in the history of the school. After forgoing his senior season, Stafford went on to enter the NFL Draft.
Detroit Lions
After becoming the first overall pick of the 2009 NFL Draft, Stafford then signed a 6-year contract with the Detroit Lions valued at $78 million. In that context, he became the first Lions rookie quarterback to start in Week 1 since 1968.
In November, Stafford threw five touchdowns in a 38-37 victory over the Cleveland Browns, which made him the youngest quarterback ever to accomplish this feat. Furthermore, he racked up 422 passing yards, a record for a rookie at that time. For that performance, Stafford earned the NFC Offensive Player of the Week.
During his 12 years with the Lions, Stafford set many records. In 2012, he was the fourth quarterback in NFL history to throw for 5,000 passing yards in a single season. He did so after he recorded a career-high 520 passing yards against the Green Bay Packers.
Moreover, he became the fastest player in NFL history to reach 40,000 yards, doing that in 147 games. Matthew Stafford still holds the NFL record for the most comeback wins in one season, scoring eight in 2016. He ranks in the all-time top 20 in pass trials, completions, passing touchdowns, and passing yards. He ranks third of all-time in passing yards per game.
In 2017, after he signed a $135 million contract extension, he became the highest-paid player in NFL history up to that point.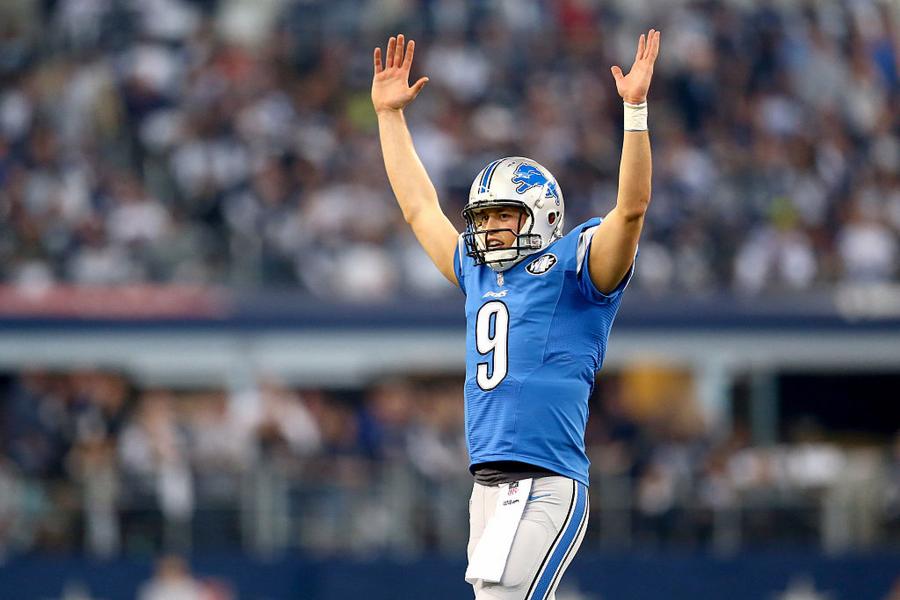 Los Angeles Rams
In March last year, Matthew Stafford was traded to the Los Angeles Rams in a package deal with quarterback Jared Goff. He became a 2021 third-round pick and a first-round pick for 2022 and 2023.
While at the University of Georgia, he met cheerleader Kelly Hall, a sister of former NFL player Chad Hall. They got married in 2015, and they have four daughters.
Real Estate
While in Michigan, Stafford and Hall resided in a 12,000-square-foot mansion in Bloomfield Hills. The 5-bedroom and 7-bathroom estate consisted of the biggest infinity pool in the entire state of Michigan. It comprised a cascading waterfall over the side.
That home also boasted an indoor half-basketball court and a dining room with a glass floor that overlooks a temperature-controlled wine cellar. In 2016, the couple remodeled the house, added polished granite floors, a glass elevator, fireplaces, an entertainment area, balconies, and a marble bathroom that was attached to the master suite.
Hall and Stafford relisted the mansion for $6.5 million in January of 2021. Just a week after his trade to the Rams, Matthew Stafford acquired a $19.6 million spec home in the gated community of Hidden Hills, California.
Developed by EGC Real Estate Group and designed by architecture firm 64North, this residence occupies nearly 15,000 square feet. It had a gym, theater, two wine rooms, a massage room, a 6-car garage, and a guest house.