The American sports media figure who is also an internet entrepreneur, David Portnoy, has a net worth of $100 million. He has earned this fortune being the founder and CEO of Barstool Sports, a digital sports conglomerate. He sold portions of the company over two transactions; to Chernin Group in 2016 and Penn Gaming in January 2020.
Penn Gaming bought a 36% stake from the founder for a staggering $163 million.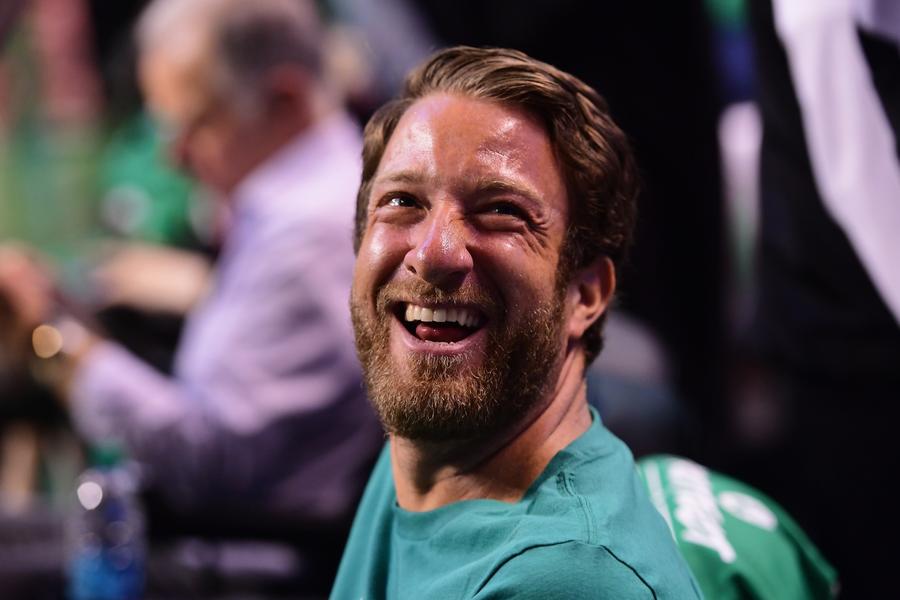 Portnoy was born on March 22, 1977, in Swampscott, Massachusetts. He attended Swampscott High School and later graduated from the University of Michigan in 1999 with a degree in education. After college, he went to Boston where he work for Yankee Group, an IT market research firm.
Barstool Growth
Portnoy launched Barstool Sports in 2003. The company started as a print publication for the Boston metro region. His paper offered fantasy sports prediction, sports coverage, and gaming ads. The site was launched in 2007 and in ten years Barstool grew into a major sports media powerhouse.
During the early days, David Portnoy was known to put in 10+ hour days, while working on Saturdays and Sundays. On the site, he is known as "El Presidente" or "Stool Presidente". The platform is described as a mix between "ESPN and Girls Gone Wild." The combination is working well with BarstoolSports becoming one of the most popular sports sites on the internet currently.
Sometime in 2017, Portnoy introduced a pizza review series that he called "One Bite with Davey Pageviews". This show reviews every pizza place in Manhattan.
Peter Chernin's The Chernin Group acquired a huge stake in Barstool in January 2016 for $10 – $15 million. Two years later, Chernin had invested $20 – 25 million increasing his stake in the company to 60%. Portnoy still controlled 100% of the firm's content that eventually comprised merchandise, podcasts, alcohol brands, gambling content, TV shows, and a lot more.
Penn National Gaming purchased a 36% stake in Barstool Sports in January 2020 at a valuation of $450 million. The total amount of cash initially transacted was $163 million. Penn National is paying another  $62 million in three years to push its stake up to 50%. After the first deal closed, The Chernin Group's 60% stake dropped to 36%, matching Penn National's stake.
The remaining 28% is owned by Portnoy and several executives like CEO Erika Nardini. In the days that followed the announcement, shares soared to reach an all-time high of $38. But, in the wake of the global pandemic, Penn's stock plunged and reached $7 per share on March 17, 2020, representing an 81% drop from the peak.
By May 10, 2020, the stock had rebounded to trade around $20 per share. By August, the stock had doubled to trade above $50 a share. In January this year, it had gained to trade above $100 per share.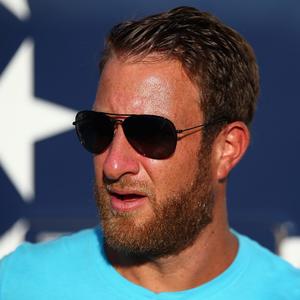 David Portnoy Stock Holdings
Based on a Penn Gaming Q1 2020 10-Q SEC filing, the $163 million in cash was divided. $3 million was put aside as "forward arrangements" while $23 million was given out as convertible preferred stock. The convertible stock can be changed to about 0.5% of Penn Gaming's market capitalization or even go for 883,000 shares of Penn Gaming.
Currently, Penn Gaming's market capitalization is $10 billion. Hence, a 0.5% stake is worth $50 million. Portnoy owns 1/3 of that stake which is valued at about $16 million currently. When combined with the $90 million stake in Barstool, and wealth accumulated from previous transactions, his net worth exceeds $100 million.
Dave donated $500,000 to the Barstool Fund at the height of the pandemic in 2020. The fund helped small businesses impacted by the health crisis. Over time, the Barstool Fund raised over $39 million that was distributed to around 350 small enterprises.