Washington Commanders owner Dan Snyder said that he was exploring the possibility of selling the team in late 2022. That announcement came after the NFL did an extensive investigation into the Commanders, finding a workplace of verbal and sexual misconduct.
Several ownership groups have already submitted their bids, although Snyder is said to be seeking over $6 billion in any sale. For now, at least one group has reached that amount – and it features an NBA legend.
According to ESPN's Adam Schefter, former Los Angeles Lakers star Magic Johnson, billionaire Mitchell Rales, and Philadelphia 76ers owner Josh Harris offered to pay a total of $6 billion for the Commanders.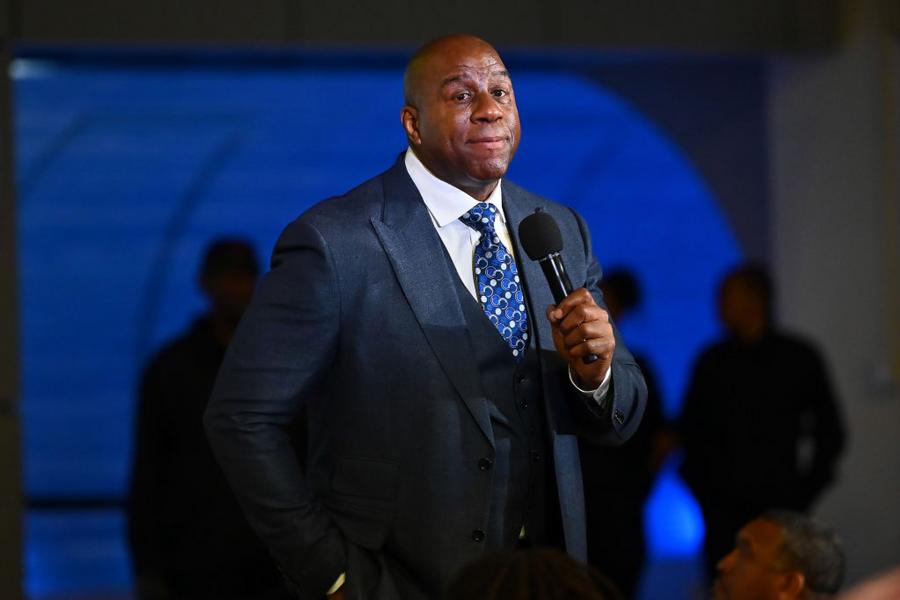 In case Snyder agrees to sell, it would become the biggest sale of a team in professional sports history. In the summer of 2022, Walmart heir Rob Walton acquired the Denver Broncos for around $4.65 billion. Snyder was possibly using that deal as a test, although the long-term value of the Broncos seems to be higher.
Since the Commanders last won any title in 1992, the Broncos have reached four Super Bowls and won three of them. Despite experiencing the worst season of his career in 2022, the Broncos have a star quarterback Russell Wilson together with a high-profile coach Sean Payton.
Yet, for all intents and purposes, the real worth of the Commanders is what someone is willing to pay for the team. It appears like Snyder will get his asking price, which might be a massive return on investment.
He purchased the then-Redskins in May 1999 for $800 million. At the time, it was a record price, and it comes as no surprise that Snyder wants to set another record price while selling the team. If he manages to seal this deal, he will make 650% more than what he paid to acquire the team.
The sale of this franchise has been a major topic of conversation in the past year. Maybe the most intriguing interesting storyline was the possible involvement of Jeff Bezos as a buyer. Snyder allegedly is not a fan of Jeff Bezos because the Bezos-owned Washington Post writing unflattering articles about the Commander's owner.
Rumors increased that Snyder was blocking Bezos from buying the team. It is mostly a wild theory, but with all the parties that are involved, it is not wholly farfetched.
In case this deal goes through, Johnson will add the Commanders to a huge pro sports portfolio. For now, he already has stakes in the Los Angeles Dodgers, LAFC, and Los Angeles Sparks. Now, he has a chance to own both coasts – and at least multiple teams across the country.