Earlier this month, the NBA published its All-NBA teams, naming the top players for the normal season. It is an honor to feature in the list since just 15 players make the first, second, and third teams each year. Notably, it is an excellent tool to use when speaking about player accomplishments. Even more importantly, it is an ideal way for the players to get paid.
In 2023, nobody exemplifies that better than the Boston Celtics duo Jayson Tatum and Jaylen Brown.
In case both of them re-sign with the Celtics, they can earn a cumulative $613 million. Does this number seem massively high? Yes, it is. But, both Tatum and Brown qualify for the biggest contracts in NBA history. Here is how they rose to reach here:
Tatum earned All-NBA first-team honors – his third All-NBA selection in his illustrious career – while Brown made it into the second team, the first time he has made an All-NBA roster. The league's rules stipulate that a player qualifies for a supermax contract in case they have completed up to seven years in the NBA and make an All-NBA team the past season or two of the three years before they qualify to sign an extension.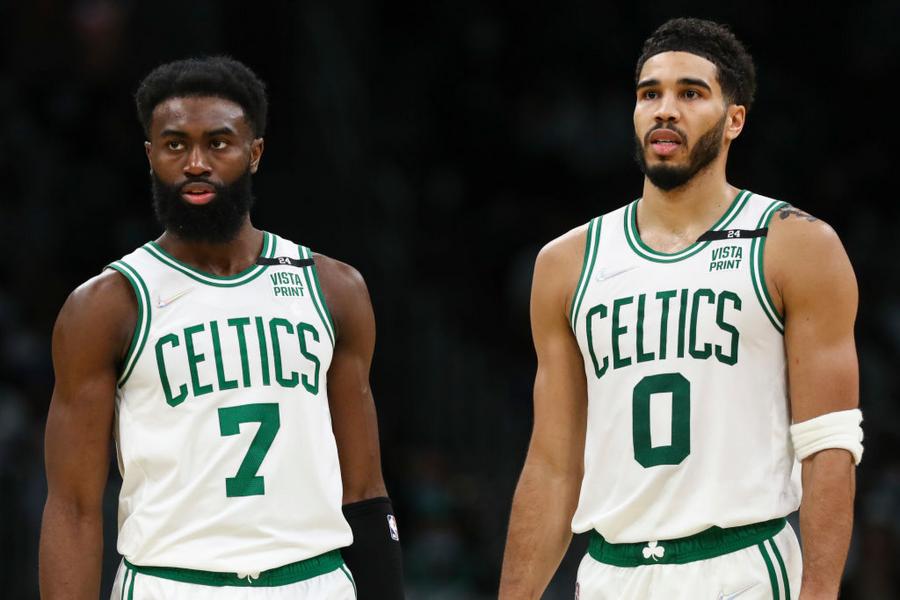 Brown is now in his seventh season, meaning he can sign a supermax this offseason. On the other hand, Tatum is in his sixth year, but because he was listed in the All-NBA rosters last season, as well, he qualifies for a supermax next summer irrespective of what might happen during the season.
Brown is now allowed to sign a 5-year, $295 million contract extension in the summer. If the Celtics decide to offer him such a deal, it would set an NBA record. Without having the All-NBA selection, Brown's next contract would have reached a maximum of $189 million spread over four seasons.
In the coming summer, Tatum might sign a 5-year deal worth $318 million. He probably might have maxed out nearly $200 million over four seasons in case he had not made All-NBA this season or the next.
Here is a quick comparison, Michael Jordan made slightly over $94 million in his entire career. Tatum and Brown will each possibly make over three times that. Even after adjustments for inflation, Jordan's career earnings would be roughly $192.4 million which is still more than $100 million less than the maximum value of Brown's upcoming contract.
One player who conspicuously will not benefit from the All-NBA announcement is Memphis Grizzlies guard Ja Morant. He would have qualified for a 5-year, $233 million contract extension in case he made an All-NBA team.
Despite playing considerably well, Morant's 2022-23 season was somehow a rollercoaster. He missed a staggering 21 games for various off and on-court reasons. Instead, he will make $194 million with his forthcoming contract.
The Celtics will likely end up not offering either Tatum or Brown the Supermax. But, with the constant success that the two have had, it is quite hard to imagine the team getting better players elsewhere in free agency.
Both are moves that the Celtics may have to make – while Tatum and Brown reap the fruits. Awards season has never looked this expensive.