Kanye West has been making headlines in recent years and in some cases, it was for the wrong reasons. These incidents have resulted in the rapper losing hundreds of millions of dollars worth of deals. In that context, the business partnership between him and Adidas is on its way to being fully and permanently dismantled.
As you might already know, the relationship between the rapper and the apparel behemoth was destroyed speedily after Kanye West's spate of anti-Semitic remarks in 2022.
When Adidas canceled the partnership, around $1.4 billion worth of unsold Yeezy merchandise was left in limbo. All that merchandise has remained in storage for several months while Adidas tried to look for viable solutions. For a moment, the company had considered destroying everything.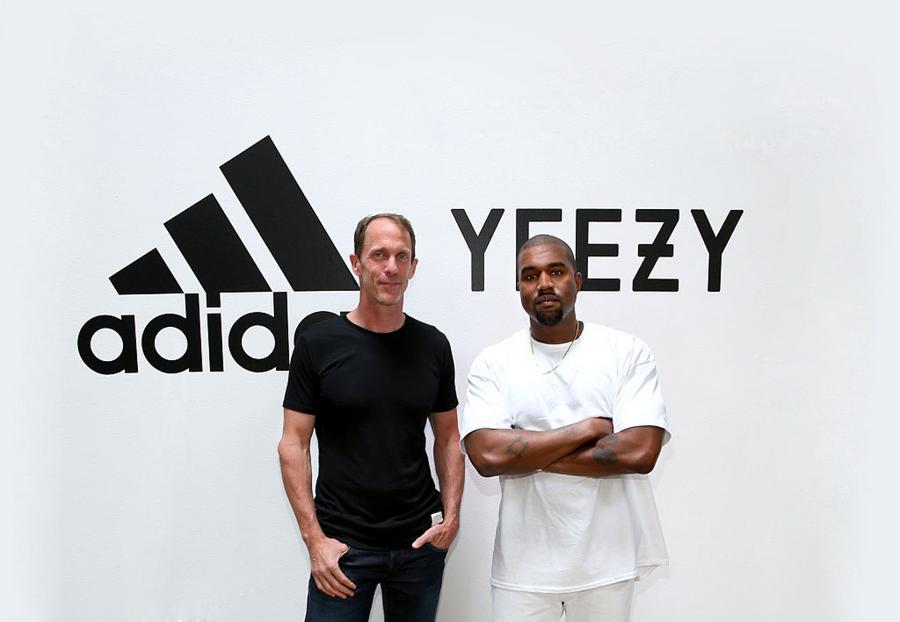 But after several months of internal debate, Adidas said on May 15, 2023, that it now wants to sell off its vault filled with excess unsold Yeezy products. Reports indicate that Adidas now expects its loss on merchandise to reduce from $1.4 billion to about $700 million. Some of the money from the sale will go to charity, although it is not yet known how much.
Kanye West is also set to benefit from that sale.
Due to a preciously-established 15% commission deal structure, Adidas sells the merchandise for the projected $700 million in value, and Kanye will earn nearly…
$100 Million
That news comes as Adidas is now facing some of its worst financial figures for the last 30 years. It is also noted as its first posted annual loss that is majorly blamed on its decision to stop sales of Yeezy products.
Kanye West might be considered too radioactive for the fashion industry but the market for the Yeezy shoes that he helped design is highly responsive and they appear to be selling well on the secondary market.
Based on a statement by the chief executive of Adidas, Bjoern Gulden, the secondary resell market is what convinced the firm to hold on to its nearly $1.3 billion in Yeezy stock instead of selling or donating it. However, the firm seems to be seeking ways to sell the stock:
"What we are trying to do now over time is to sell some of this merchandise… burning the goods would not be a solution."
Gulden commented about West:
"As difficult as he was, he is perhaps the most creative mind in our industry."