Nobody disputes that Nicolas Cage is among the best actors of all time. Lord of War, The Rock, Raising Arizona, Leaving Las Vegas, Con Air, National Treasure, Face/Off, Snake Eyes, and Gone in 60 Seconds, among many others make his incredible catalog. Some of Cage's movies could be perceived by some viewers as a bit cheesy or flat-out bad, but his movies are never dull.
This weekend, a brand new Nicolas Cage movie is coming to theaters. In "Renfield," he stars as Transylvanian Count Dracula. That is quite interesting even by his standards.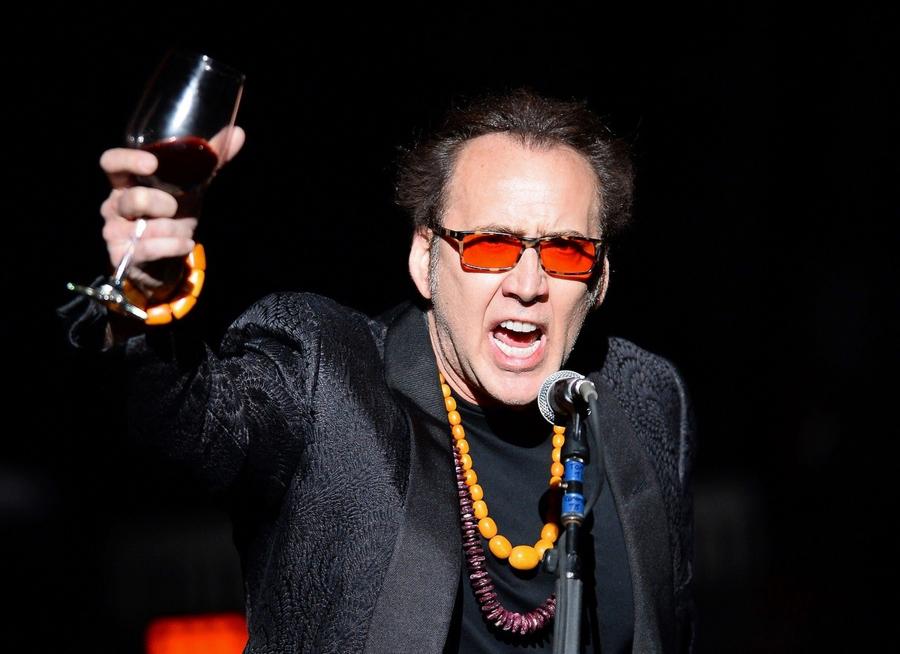 Reliable sources say that he is making $4-5 million for his work in this movie. That is a respectable amount but is way lower than his peak per-movie salary.
In his prime, Nick was among the highest-paid celebrities globally. For a mid-budget movie, he would easily earn $10 million for just a few weeks of work. For the blockbuster budgets, his base salary was $20 million. Averagely in the 1990s, Nicolas Cage made $40 million per year. That would translate to earning $80 million per year today after the figure is adjusted for inflation.
Here are some impressive salaries:
$16 million for the Snake Eyes movie
$20 million for Gone in Sixty Seconds
$20 million for the Windtalkers
$20 million for National Treasure
A simple addition of his known salaries, between 1996 and 2011 shows that Nicolas Cage made $150 million from action salaries and back-end points. That translates to $200 million after adjusting for inflation.
That is not surprising since his income shot up and his spending habits went up with it. To put it accurately, as his income increased, his spending habits exploded.
From 2000 to 20007, Nick went on a spending spree that would even worry the Sultan of Brunei. At that time, he made these purchases:
15 Personal Homes
A $30 Million Gulfstream Private Jet
Four Luxury Yachts
A Private Island
A Fleet of Exotic Cars
Sadly, in the same period, Cage never spent money on… his IRS bills. By 2009, his pending tax bill and penalties allegedly had increased to over $13 million. Nicolas Cage consequently filed a $20 million lawsuit against his business manager, where he accused him of fraud and negligence.
In 2009, Nick started trying to dump most of his assets, beginning with the houses. Sadly, as most of you may remember, 2009 was the worst time in the past 100 years to try and sell a house.
But, here are the fun purchases:
15 Homes
At the highest of his spending spree, Nicolas Cage owned 15 personal residential houses. Notably, all of these purchases were made in the years that led up to the 2008 real estate bubble explosion. In other words, he bought nearly all of his properties at their peak valuations.
In that context, his property portfolio featured an $8 million castle in England that spent millions more in its remodeling. He did not even spend one night in the castle.
He also acquired another castle in Bavaria, a $17.5 million palace located in Bel Air, two multi-million dollar mansions in New Orleans, a 24,000 square foot home in Rhode Island, a $10 million Malibu beach house, a beautiful mansion in Las Vegas, and a getaway property located on Paradise Island in the Bahamas.
Four Luxury Yachts
Cage at one time had four luxury yachts including one named Sarita which had 12 master bedrooms and was valued at $20 million.
A Private Island
Having a house on Paradise Island never filled Nick's liking for the Bahamas since in 2006 he spent over $7 million on a 40-acre private island 85 miles south of Nassau.
Exotic Cars
At its highest, Cage's garage had dozens of high-end luxury vehicles including nine Rolls Royce. He owned a rare $500 thousand Lamborghini and a $1 million Ferrari Enzo, one of just 349 produced. Also, he owned 30 motorcycles.
Gulfstream Private Jet
Nicolas Cage's private jet of choice was a $30 million Gulfstream. A plane of this caliber costs nearly $1 million per year in pilot salaries, gas, and maintenance.
Cage also purchased about 50 expensive works of art, two extremely rare albino King Cobras, dozens of jewels, and a 67 million-year-old dinosaur skull.
The great news is that Nicolas Cage is a bankable star. He is still starring in many films and has multiple projects every year. Interestingly, the National Treasure movies have grossed a cumulative $1 billion. He can make $20 million making a new National Treasure movie every so often and it would translate to an amazing life for him.
As of this publication, Nicolas Cage's net worth is estimated at $25 million. That is good fortune, but is a far cry from the several hundreds of millions he should be worth now.