50 Cent's song "In da Club" was released some 20 years ago. It seems like it was only a few years ago when we heard "In da Club" for the first time. When the song was released, everyone would lose their mind listening and dancing to it. In some cases, DJs in clubs were forced to play "In da Club" multiple times every night, to the point where some got angry and avoided taking requests.
Notably, 50 Cent's smash-hit debut single was unleashed in January 2003 and it debuted at #67 on Billboard's Hot 100 Chart. Several weeks later it rose into the top 10. Later, it spent nine straight weeks at #1. So, if you traveled back in time 20 years ago, "In da Club" would have been the #1 song in America. R. Kelly's "Ignition (Remix) was #2 while Sean Paul's "Get Busy" was #3.
50 Cent was a notable master at capitalizing off the success of his 12x Platinum debut album "Get Rich or Die Tryin." In the last 20 years, 50 Cent has carved out a career marked by some extremely unique highs and lows.
50 Cent Career Highs And Lows
In the past 20 years, 50 Cent sold more than 30 million albums and 100 million singles globally. He also became a decent actor and produced multiple successful television shows. He has had many successful alcohol brand partnerships, including Effen Vodka coupled with a deal with Sire Spirits cognac that has resulted in many NBA team official partnerships.
Quite importantly, 50 Cent revolutionized the concept of the celebrity endorsement deal since he demanded equity over cash from Vitamin Water and eventually made an impressive $100 million.
On the lows, 50 Cent was compelled to pay $10 million to an ex-girlfriend of rival Rick Ross after he posted a sex tape featuring the woman on his social media. At the same time, a headphone firm sued him for trademark infringement. It resulted in a $17.5 million legal judgment.
The cumulative $22.5 million worth of urgent legal fees compelled 50 Cent to declare personal bankruptcy in July 2015. Recently, he claimed to have spent over $20 million on legal fees alone in his career. His album sales dropped steeply and he has had several public feuds, with the most notable one being BFF Floyd Mayweather.
Through everything, we see many highs and lows of 50 Cent's net worth. In 2009, post Vitamin Water cash-out, pre-lawsuits, he had a net worth of more than $100 million. on the other hand, he dropped to his lowest and filed for bankruptcy where his fortune was zero since his assets were nearly outweighed by his debts.
Currently, thanks to a lucrative Starz production deal, the sale of Effen Vodka, his Sire Spirits deal and a career resurgence that has pushed him back on a world tour, his net worth is now…
$40 Million
That is good fortune by any standard. But, in case the recent allegations made by Mr. 50 Cent are true, he has been a billionaire since 2007…
Billionaire Since 2007
Where do you guess we are heading with all this build-up? You needed to know all that background information before encountering the next bombshell:
While speaking in a recent episode of "The Enthusiast Podcast." 50 Cent made a wild allegation that he has 'been a billionaire since 2007.'
This is what he said:
"So when they financially say, "Oh you're a billionaire, this person is a billionaire', it's like, 'I've been a billionaire since 2007. I'm that far from where I came from that I've been a billionaire financially [since 2007] because everybody around me is being paid…"
50 insists that he has been a billionaire for many years but 'public perception' has ensured he has never joined the three comma club like other celebrity billionaires including Oprah Winfrey, Jay-Z, Tyler Perry, and George Lucas.
Official reports indicate that Jay-Z is the richest rapper globally with a net worth of $2 billion. Furthermore, he is the ONLY billionaire rapper currently. Diddy comes second with a net worth of $900 million. Kanye West was a billionaire a year ago but a lot happened and he is no longer in that financial bracket.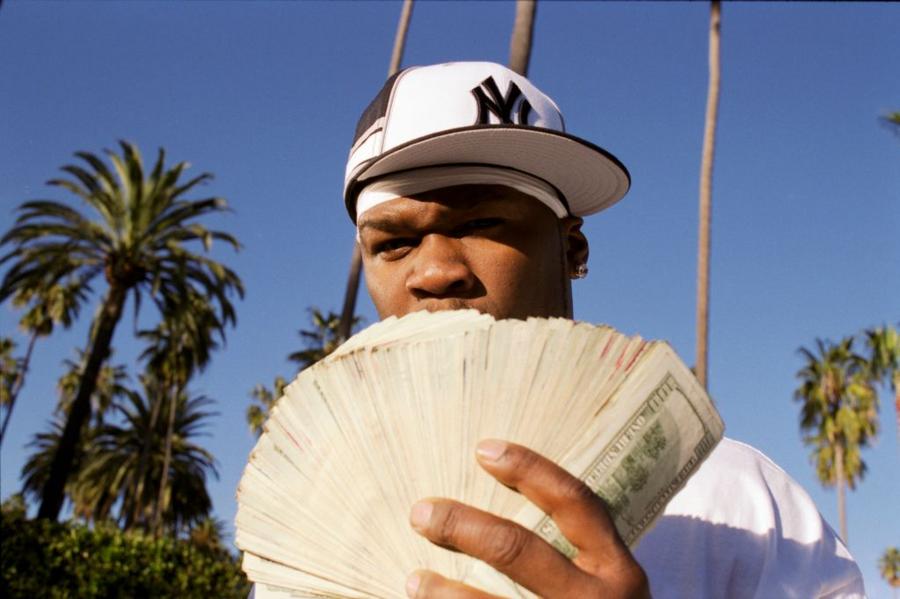 Dr. Dre was nearly a billionaire after selling Beats by Dre to Apple but after his divorce filings in 2021, his net worth dropped to $450 million but is now back up to $500 million as of 2023. His net worth increased after paying his ex-wife a $100 million divorce settlement and he sold his music catalog for $200 million.
Unfortunately, 50 Cent's claims of being a billionaire since 2007 do not match reality. His bankruptcy court filings indicated that he had nothing in 2015. In that filing, he said he had $10-50 million worth of assets and an equal amount of debt. Hence, he was nowhere close to being a billionaire in 2015.
Additionally, there are no windfall events or investments recently that justify 50 Cent's fortune being anywhere near $1 billion currently. Analysts insist that his current net worth is $40 million.
Meanwhile, if 50 Cent wishes to be an official billionaire in the future, he needs to get a lot, lot, lot richer… or die tryin'.