Adele is a popular and successful British singer and songwriter. Over the years between 2009 and 2019, Adele earned more than $400 million, mainly through record sales and concert performances. Today, Adele has a net worth of $200 million.
On May 5, 1988, Adele Laurie Blue Adkins was born in Tottenham, London. She is famously known by the mononym stage name Adele. Her father left when she was two years old and she was raised by her loving mother, Penny Adkins.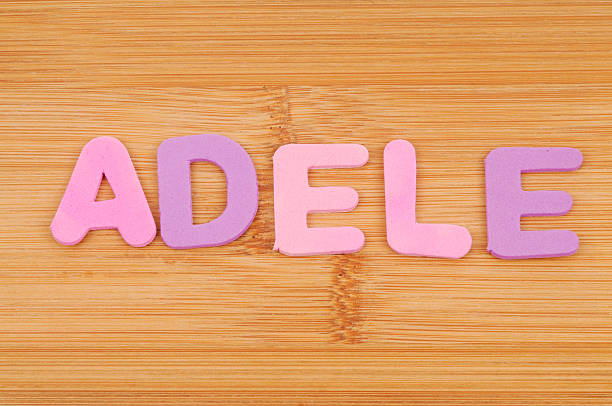 At the age of nine, they relocated to Brighton on the south coast of England, before they moved back to London in 1999. She graduated from the BRIT School for Performing Arts & Technology in Croydon in 2006. She counted fellow singers Jessie J and Leona Lewis among others as her classmates there.
While in school, she focused mainly on going into the A&R side of the music sector, and less on introducing her singing career. Nonetheless, she recorded a 3-song demo as part of a class project. A friend then posted the demo onto Myspace where the songs became very popular. Due to her online exposure, Richard Russell from XL Recordings contacted her and she signed with them in September 2006.
Adele Music Career
Adele enjoyed her first breakthrough with the song, "Hometown Glory," which was released in October 2007. She released her debut studio album '19' in 2008 and it gave her a critical and commercial success. This album was certified gold in early 2009 by the RIAA and sold 2.2 million copies globally by July 2009.
She also won the Best New Artist and Best Female Pop Vocal Performance at the 51st Annual Grammy Awards that was held in February 2009. Her second album '21' was released in 2011 and it peaked at number one in more than 30 countries. That album featured some popular hits like "Someone Like You" and "Rolling in the Deep." Both of the singles topped many charts in multiple markets.
By December 2011, '21' had sold at least 3.4 million copies in the United Kingdom alone, and it became the largest selling album of the 21st century at the time. It surpassed the record that was set by Amy Winehouse's album "Back to Black." During this season, Adele swept the music awards winning three awards at the 2011 American Music Awards.
Later, she won six awards at the 2012 Grammy Awards, including Album of the Year, Song of the Year, and Record of the Year. After taking a small break from performing, during which she was working on musical material, Adele then released her third studio album '25' in November 2015.
This album was the best-selling globally in 2015, with 17.4 million copies sold. In 2016, she went on tour for the first time since 2011. In the North American leg of this tour, more than 10 million people tried to acquire tickets, although just 750,000 were available.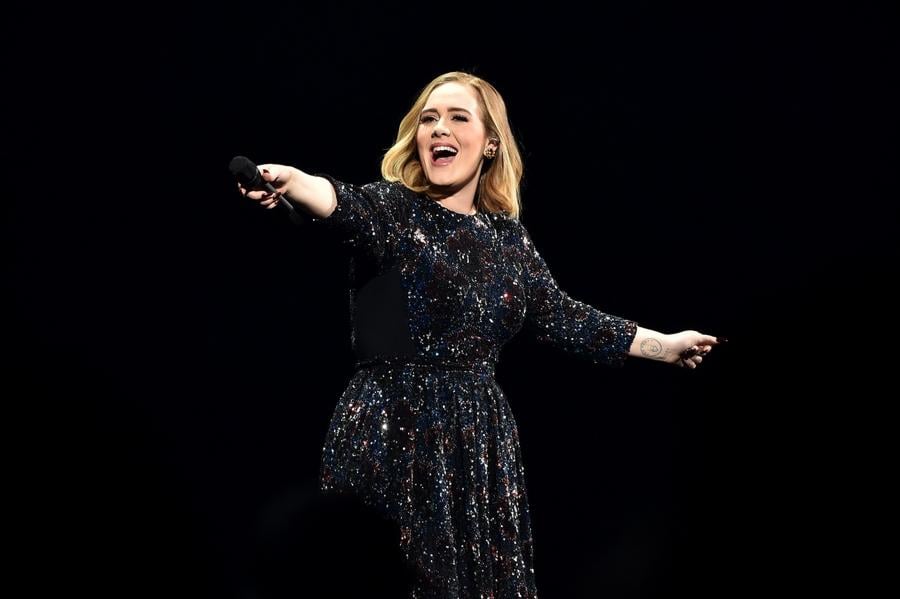 Titles of her first three studio albums were all named after her age when she was still working on them. But, she said that she will not do that with the next albums going forward. Adding onto her studio albums, the other famous musical works by Adele include the theme song for "Skyfall," the 23rd James Bond film.
The song that is also known as 'Skyfall' sold over 5 million copies throughout the world, and she earned an Academy Award for Best Original Song, a Golden Globe Award for Best Original Song, and a Grammy Award for Best Song Written for Visual Media. In general, Adele has managed to sell over 100 million records globally.
Investment
For several years, Adele's main residence was an $11 million estate located in West Sussex, England. She tried to sell the house in 2016 for $11 million but never found a buyer. She also has a home in Beverly Hills that she acquired for $9.5 million in 2016.
Her neighbors in Los Angeles are Jennifer Lawrence, Nicole Richie, Penelope Cruz, and Zoe Saldana. A month after her divorce, she bought another house in Beverly Hills for $10.65 million. Here are her earnings over the years:
2008: $10 million
2009: $5 million
2010: $5 million
2011: $15 million
2012: $18 million
2013: $30 million
2014: $70 million
2015: $60 million
2016: $80 million
2017: $70 million
2018: $20 million
2019: $20 million
2020:$10 million
Total: $413 million
Adele joined the CelebrityNetWorth list in 2009 with a net worth of $5 million. She surpassed a net worth of $20 million for the first time in 2011 and then exceeded $50 million in 2013. She has earned a lot of money from her career and by 2019 her net worth had reached $185 million. In 2021, she is estimated to be worth about $200 million.