Iggy Azalea is an Australian rapper and musician with a net worth of $15 million. She burst into the limelight in 2013 when her single "Work", became a global hit. At the time of publication, she has sold over 50 million albums and 22 million singles globally.
Born as Amethyst Amelia Kelly on June 7, 1990, in Sydney, Australia, Iggy Azalea has grown to become one of the few rising female MCs on the hip-hop scene. But being a white girl from rural Australia, she has openly admitted to being an outsider in the world of rap. She spent most of her childhood in Mullumbimby, New South Wales, living humbly with her mother Tanya, a hotel cleaner, and father Brendan Kelly, a painter and comic artist.
She started rapping at the age of 14, inspired by the TLC girl band and rapper Left Eye Lopez. She also managed to form a group with two other girls from their neighborhood. Soon, she decided to quit the all-female band because of a lack of other girls' interest in the group. Having a burning desire to move to America, Iggy Azalea dropped out of high school and began working with her mother.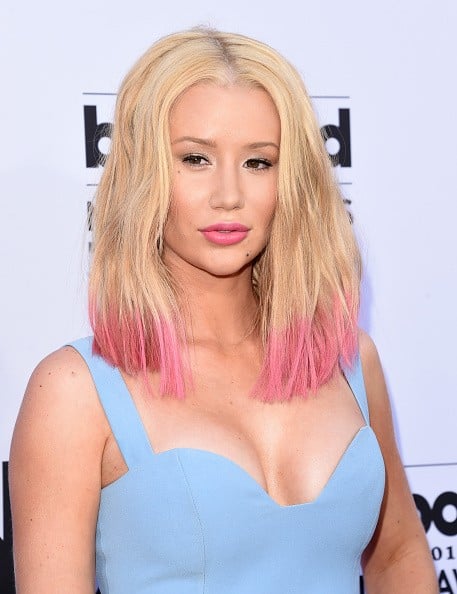 In 2006, she came to the US, before she turned 16. It was supposed to be just a holiday, but in the end, she decided to stay and told her parents she was not coming back home. Iggy got her GED and got a visa waiver, and returned to Australia every three months to renew it to remain in the United States legally.
Iggy Azalea first stayed in Miami, Florida, then followed it with a brief stint in Houston, Texas. She also stayed for a few years in Atlanta, Georgia. Azalea worked illegally in the US until she was granted a 5-year O Visa in February 2013. She came up with her distinct stage name by putting together the name of her dog, Iggy, with the street she grew up on, Azalea.
Iggy Azalea Career
In 2010, Iggy Azalea settled in Los Angeles, California, where she still resides. In the meantime, she had met rapper Jefe "Wine-O" Wine, who signed her to his independent record label, Wine-O Music, after Azalea became his girlfriend. After they broke up, Wine-O still released Azalea's music through iTunes under his label.
In 2011, she began uploading her freestyle videos on YouTube. Azalea's career saw a massive surge when her controversial songs 'Two Times' and 'Pussy' went viral on the video-sharing site. In September 2011, Azalea released her first full-length project, a mixtape entitled Ignorant Art.
It was followed by TrapGold, her second mixtape that came a year later. In 2012, Azalea made history becoming the first non-American female rapper to get featured on XXL's annual Top 10 Freshman cover issue. She started to hint at her debut studio album, The New Classic, and stated that she would release it after she acquired a massive record deal.
Azalea reached out to rapper T.I. for some art direction and input on her debut album. She was signed to Grand Hustle Records in 2012 and continued to work on her new album, collaborate with fellow artists, and perform. She went on a North American tour with Rita Ora and headlined a tour in Europe to support TrapGold.
It was said that Azalea had signed with Mercury Records on February 13, 2013. She published the music video for her debut single "Work" on March 13, 2013. "Work" quickly became a hit. One month later, her second single "Bounce" premiered on BBC Radio 1.
Sometime in July 2013, she opened for Beyonce on the 17-date Australia leg of her Mrs. Carter Show World Tour. BBC Radio 1 premiered the third single from The New Classic, "Change Your Life," on August 19, 2013, and her hit single "Fancy" on February 6, 2014. Surging to the top of the US Billboard chart instantly, "Fancy" went on to become Azalea's most successful single to date.
The New Classic was eventually released to lots of fanfare on April 21, 2014. It debuted at number 3 on the Billboard chart and sold over 52,000 copies in the United States within the first week. Notably, it was the highest-charting female rap album since Nicki Minaj's 2013 album Pink Friday: Roman Reloaded.
Later that spring, Iggy Azalea worked with Ariana Grande on her song "Problem" and Jennifer Lopez's single "Booty." Through her Twitter account on December 10, 2014, Azalea confirmed her plans for a world tour in 2015 and a second studio album.
In May 2015, Iggy released the duet "Pretty Girls" with Britney Spears. She eventually canceled her world tour and planned a new tour for 2016 to support the album that she was working on at the time. She said in October of that same year that her second album would be called Digital Distortion.
The lead single Team was unveiled in March 2016. Azalea signed up to become a judge on The X Factor Australia for its eighth season running between October and November 2016. She delayed her next album a little bit further but published two singles, "Mo Bounce" and "Switch," during the spring of 2017.
She has worked on various projects between 2018 and 2022. To date, she has been nominated for over 128 awards and has won at least 39 of them.
Real Estate
In June 2021, Iggy Azalea paid around $5.2 million for a home in Hidden Hills, California. A few months after moving in, she got into a bit of a war with a neighbor over the noise being made by her construction. She called out the neighbor over Twitter with a tweet that stated:
"Day 1 living in my new house and my bored housewives ass neighbor already tried to snitch on me for doing construction on my own fucking home."
Probably these tensions became too much since Iggy Azalea decided to list the mansion for Sale nearly six months later for $6.2 million. In May 2022, she accepted $5.949 million for the home. Here is a video of the property when it was listed in February 2022: