Danny Koker is an American car restorer and reality TV star who has a net worth of $13 million. Also referred to as "The Count," Danny Koker is renowned for operating an automobile shop that specializes in decoration and customization, Count's Kustoms.
Count's Kustoms, is a long-running focus of the History Channel reality show, "Counting Cars." Before his main role in the "Counting Cars" program, Danny Koker often appeared on the show "Pawn Stars" as an expert. Away from Count's Kustoms, Koker owns several other businesses around Las Vegas.
These businesses include Count's Tattoo Company and Count's Vamp'd Rock Bar and Grill. In his time in Vegas, Danny Koker also launched a rock band known as Count's 77. The semi-successful band managed to record one major hit called "Summer of '77." He is also renowned for his massive collection of 50 cars and 70 motorcycles.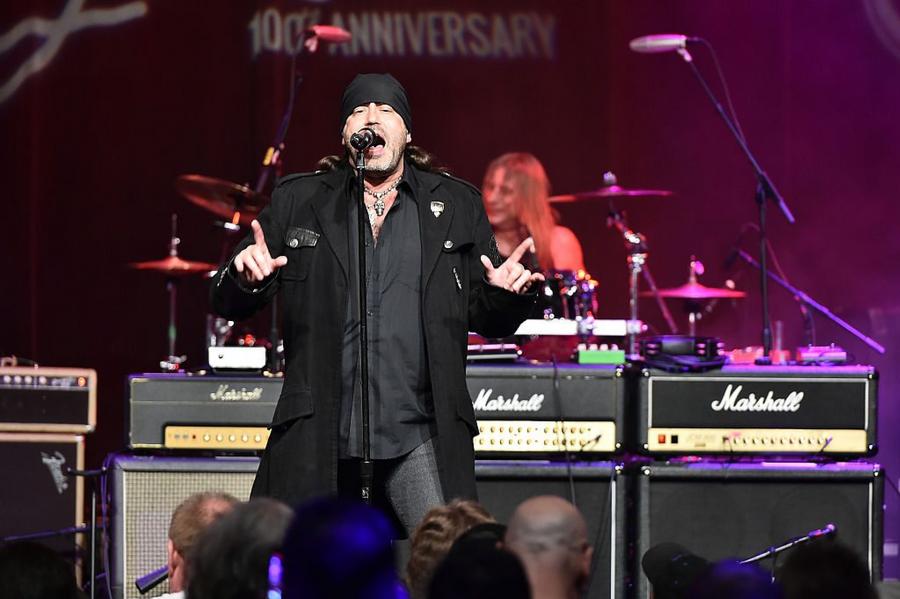 Danny Koker managed to press lots of living into the first 50 years of his life. From performing as a touring gospel musician, to learning how to fix cars, to opening a car shop, to hosting a television show, to rocking out with his band, to running a bar and tattoo parlor, to starring on a reality series.
He is anything but the run-of-the-mill used car salesman. His journey to design and reality show stardom might have been quite circuitous, but his experiences have majorly influenced his work. Instead of choosing show business over cars, or focusing on car design and leaving the music behind, he managed to make a life that integrates everything that he loves.
His motorcycle and car redesigns are recognized for being tough, functional, and beautiful. Also, his work is mostly described as being "full of heart". These accolades are not surprising when the designer has already lived such a full life.
Early Life
Born in Cleveland, Ohio on January 5, 1964, Danny Nicholas Koker II. He grew up in Cleveland and Detroit, Michigan, in a family that was a mix of show business professionals and Ford Motor Company employees.
He was mostly fascinated with cars and he managed to teach himself how to repair and retrofit vehicles. He loved old cars and knew he wanted to have his collection someday. Nonetheless, most of his early years were spent on the road – singing. His dad was a singer and a pianist.
A classically trained pianist and baritone, he toured with the Cathedral Quartet in the 60s and performed with the Foggy River Boys and the Weatherfords.
As a boy, Danny and his family toured with the Rex Humbard Singers for years. He sang with his father and grew up around music. He spent time around cars and in concert halls around the world. Danny got immersed in a world of black and Southern gospel music growing up, and he still considers gospel as his favorite kind of music, despite his heavily tattooed image.
After many years on the road, the family settled in Las Vegas, Nevada, where his father started running a local television channel. He became famous for hosting "Saturday Fright at the Movies", a B-grade horror movie series where he appeared as "Count Cool Rider".  In the end, he left the show and performed behind, and decided to focus on his love for cars.
Count's Kustoms
Danny Koker launched his auto shop, Count's Kustoms. In the last several decades, Count's Kustoms has become a famous custom hose in the United States and internationally. With nine employees, Count's Kustoms is famous for finding and buying old cars, developing incredible redesigns, and then reselling these vehicles continuously and successfully.
Their extensive expertise in vehicles of all kinds is respected globally. Danny Koker's love for old cars has enabled him to collect over 50 vehicles and he is tenacious about purchasing cars and motorcycles that interest him. He likes working on old vehicles and mostly turns down requests to rework or retrofit newer vehicles.
Mostly loved in the car world, bigger audiences became familiar with him when he started featuring on the History Channel reality series, "Pawn Stars". He came in as a car and motorcycle expert starting with the series' third season.
His popularity on the show led to History giving him his program.
Counting Cars
Several years went by before he began appearing in "Counting Cars," but during that time he was featured mostly on "Pawn Stars" as an automobile expert. Ultimately, he was given a show, "Counting Cars." "Counting Cars" has aired since August 2012 and it is extensively popular.
The show follows the daily activities of Danny Koker's shop and chronicles his motorcycle and car design gigs from start to finish. The show made him become a star globally and has increased interest in his shop extensively.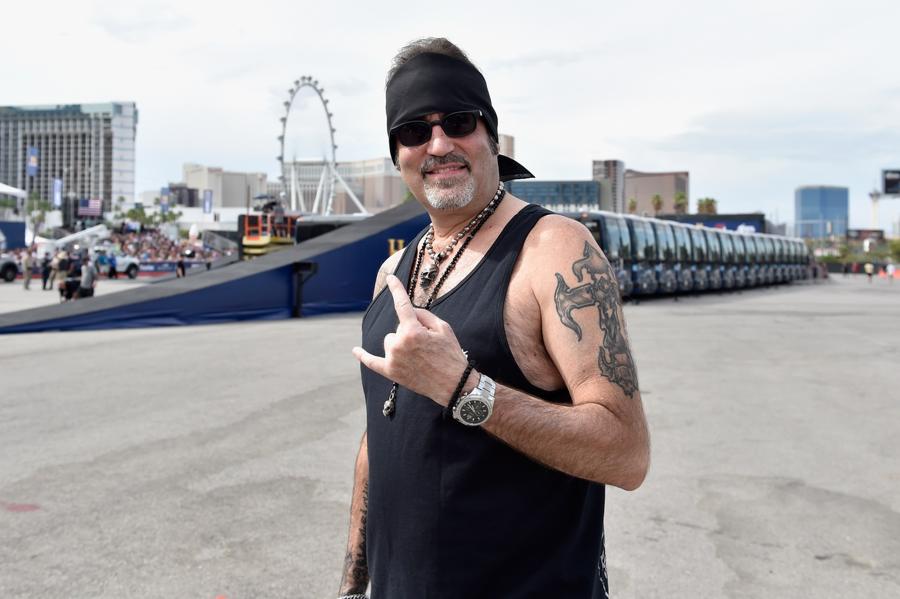 Danny Koker Salary
Danny Koker reportedly gets a salary of $100,000 for every episode of his role on the 'Counting Cars' show. The number of episodes varies every season, but there was an average of 16 episodes per season between 2016 and 2018. Based on that number, Danny Koker earned about $1.6 million per year for his role in "Counting Cars."
Other Businesses
Besides owning Count's Kustoms, he also owns Count's Vamp'd Rock Bar and Grill together with the Count's Tattoo Company, a tattoo studio situated in the Rio All-Suite Hotel and Casino. Although he loves building cars, he has not given up on his musical roots. He still performs with the band Zito77.
This group was launched after Danny, and a group of musician friends performed an impromptu set at an open mic night at Vamp'd.  The performances became more successful than anybody would have anticipated.
Danny Koker married Korie Koker in 2015.