Burt Young was an American actor, painter, and author who had amassed a net worth of $2 million at the time of his death. Burt Young was maybe famous for playing Paulie in the 'Rocky' franchise. Notably, he featured in all of the first six Rock films. He was even nominated for a Best Supporting Actor Oscar for 1976's first installment of the franchise, 'Rocky.' Sadly, Burt Young died on October 8, 2023, at the age of 83.
Early Life
Burt Young, born Gerald Tommaso DeLouise on April 30, 1940, in Queens, New York, was raised in a working-class neighborhood that profoundly shaped his authentic on-screen performances. After a period of service in the Marines, which added to his tough-guy persona, Young returned to civilian life and dabbled in pursuits such as painting and boxing.
However, his entry into the world of acting ultimately shaped his career. Under the mentorship of the renowned Lee Strasberg at the Actor's Studio, Young refined his acting skills and embarked on his journey in the entertainment industry.
Rocky
It is almost impossible to discuss Burt Young's career without mentioning his iconic role as Paulie, who was the trainer (and eventual brother-in-law) of Sylvester Stallone's Rocky Balboa. Starting with 1976's "Rocky", Young's portrayal of Paulie was an ideal balance of rough edges coupled with an underlying sense of loyalty and love for his family.
His performance earned him an Academy Award nomination for Best Supporting Actor. Interestingly, Young reprised his role as Paulie in all the sequels that followed, becoming one of the only actors/characters, together with Rocky, to appear constantly in the whole franchise. His portrayal added lots of depth to the series and offered some of its most memorable and enjoyable moments.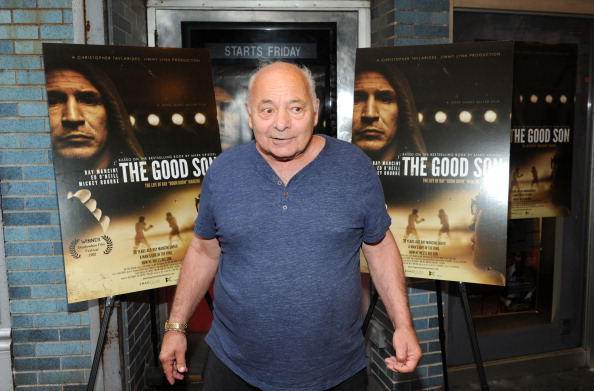 Other Work
Away from the 'Rocky' series, Burt Young's filmography is diverse and extensive. He displayed his versatility by taking on different roles in acclaimed films such as "Chinatown" (1974), where he starred with Jack Nicholson, and "Once Upon a Time in America" (1984) where he starred alongside Robert De Niro.
Young's leading role in "Uncle Joe Shannon" (1978) also displayed his range as an actor, proving that he could carry a film perfectly on his shoulders.
Young's talents extended beyond the silver screen. He left a mark on television with memorable appearances in series like "Law & Order," "M*A*S*H," and "The Sopranos," showcasing his versatility. Moreover, Young ventured into directing and writing, contributing to the 2000 film "The Adventures of Young Brave" while demonstrating his multifaceted creativity.
Furthermore, Burt's artistic pursuits extended far beyond acting. He was an accomplished painter, with his artworks displayed in the galleries globally. His paintings, just like his acting, portray a depth of emotion and a clear understanding of the human experience.
Personal Life And Death
Away from the limelight, Burt Young was a man of deep personal convictions and loyalties. He married Gloria DeLouise from 1961 until her untimely demise in 1974. They had a daughter, Anne Morea. Despite facing multiple personal tragedies, Burt Young always remained dedicated to his family, mostly his daughter, who has mostly spoken of his steadfast support and love.
Burt Young died on October 8, 2023, at the age of 83.