Antonio Brown is an American professional football player with a net worth of about $20 million. At the time of publication, he has had $71 million worth of NFL contracts, although this amount includes some money that he never earned eventually.
Born in Miami, Florida in July 1988, Brown is a punt returner and wide receiver who played for Miami Norland High School. He played his college football at Central Michigan where he became a two-time MAC Special Teams and two-time First-team All-American Player of the Year. In the 2010 NFL Draft, Antonio Brown was drafted #195 by the Pittsburgh Steelers and has played his whole career for the Steelers.
He won an AFC Championship in 2010 and is also a 4-time Pro Bowl selection and 2-time First-team All-Pro. Antonio Brown was named the NFL Receiving Yards Leader and the AFC Offensive Co-Player of the Year in 2014. He was the AFC Receiving Touchdowns Leader in 2014 and the NFL Receptions Leader in 2014 and 2015.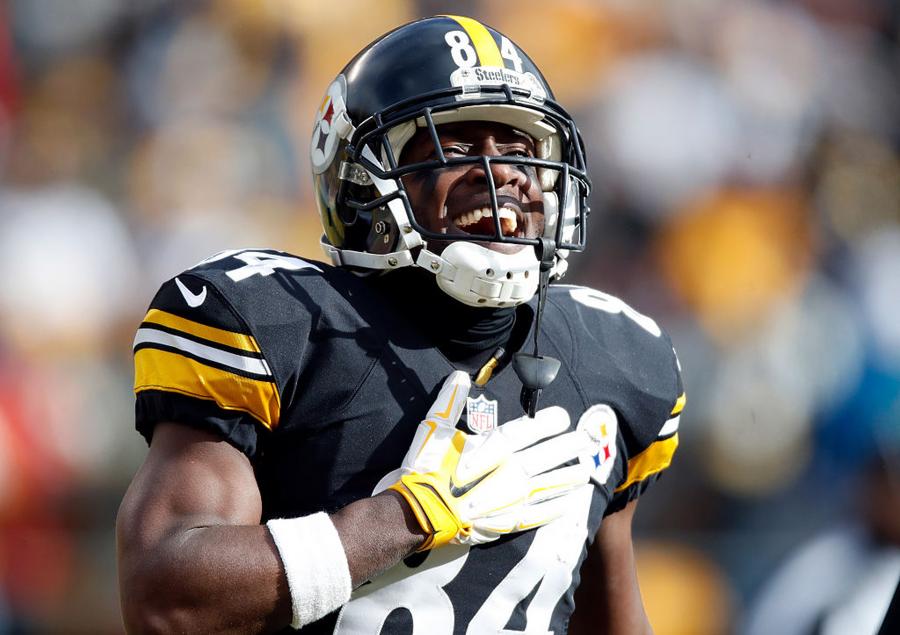 Brown is the first NFL player to have 1,000 yards returning and receiving in a single season and the first NFL player to have more than five catches and 50 receiving yards in 35 straight games. Furthermore, he is also the first NFL player who has back-to-back seasons with over 125 receptions. Antonio Brown is one of the two players with Calvin Johnson to have over 5,000 receiving yards in a 3-year episode.
Antonio Brown Contracts And Controversy
Brown signed a 5-year deal with the Steelers in 2012 for $42.5 million. After that, Antonio signed a 4-year $68 million deal with the Steelers that paid him around $17 million annually on average. That amount was enough to make him the best-paid wide receiver in the NFL history until when Odell Beckham Jr. signed a $19 million per year deal in 2018.
In August and September 2019, Antonio Brown signed multiple verbal altercations with the management of the Oakland Raiders. The Raiders cut Brown and announced on September 7 that they would rescind his $30 million signing bonus. On the same day, Antonio said that he had signed a 1-year $15 million deal with the Patriots but none of that was guaranteed.
Thus, if he got injured after one game, he would have ended up making a huge mistake. Was that the plan all along? Was that some roundabout strategy for Antonio to thrive from a low-prospect team and on to what may be Tom Brady's final year in the NFL? Time will tell
Time did tell since on September 20, 2019, two weeks after flushing an assured $30 million down the drains, he was released from the Patriots amid a continuing sexual assault controversy. The first $5 million installment in his $9 million Patriots signing bonus was due September 23. The other $4 million would be due on January 15, 2020.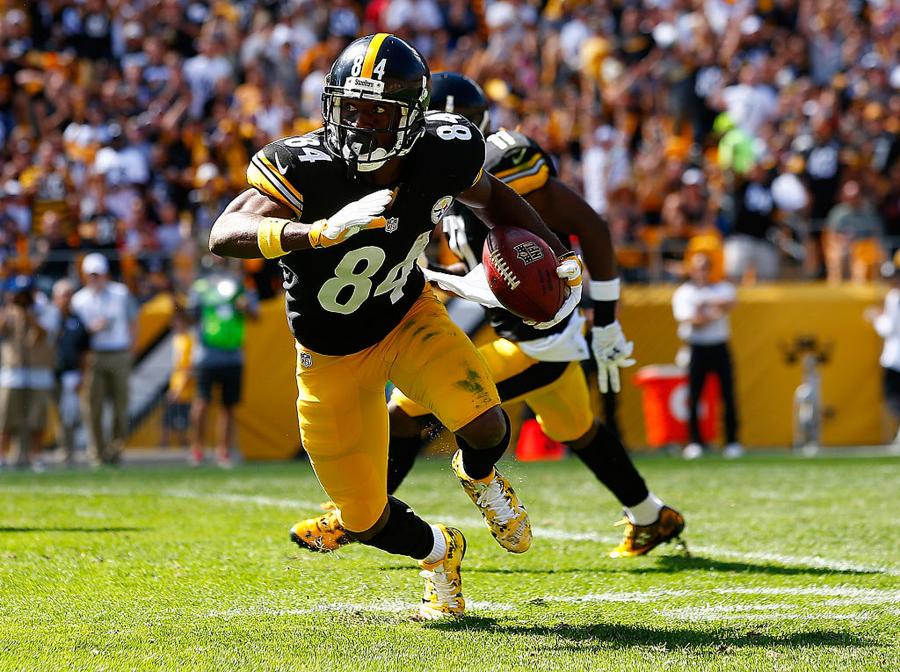 After these scandals, Antonio was seen to earn only $158,333 in total earnings for the 2019 season.
Career Earnings
Antonio Brown's total career earnings are $70 million. He earned $393,000 in his rookie year and followed that with $450,000 in his sophomore year. Heading into the third year in his NFL career in 2012, Antonio Brown signed a 5-year $42 million contract extension with the Steelers that increased his earnings for the year to $9 million. His career earnings easily should have exceeded $100 million.