Addison Rae is an American internet personality with a net worth of $15 million. In 2020 she was the highest-paid TikTok personality in the world with $5 million in pre-tax earnings. This amount beat out Charli D'Amelio, the most-followed person on TikTok, by $1 million. In 2021 Addison earned $9 million.
Addison's earnings were got from merchandise, sponsorships, and production deals. At the time of publication, she has over 80 million followers on her TikTok account @addisonre.
She became famous after uploading various dancing videos. After starting her activities on the Chinese video streaming platform in 2019, Addison Rae eventually got more than 80 million followers on TikTok, becoming one of the top three personalities on the platform together with Khaby Lame and Charli D'Amelio. Maybe most importantly, she was reported to have been the highest-earning TikTok personality in 2020.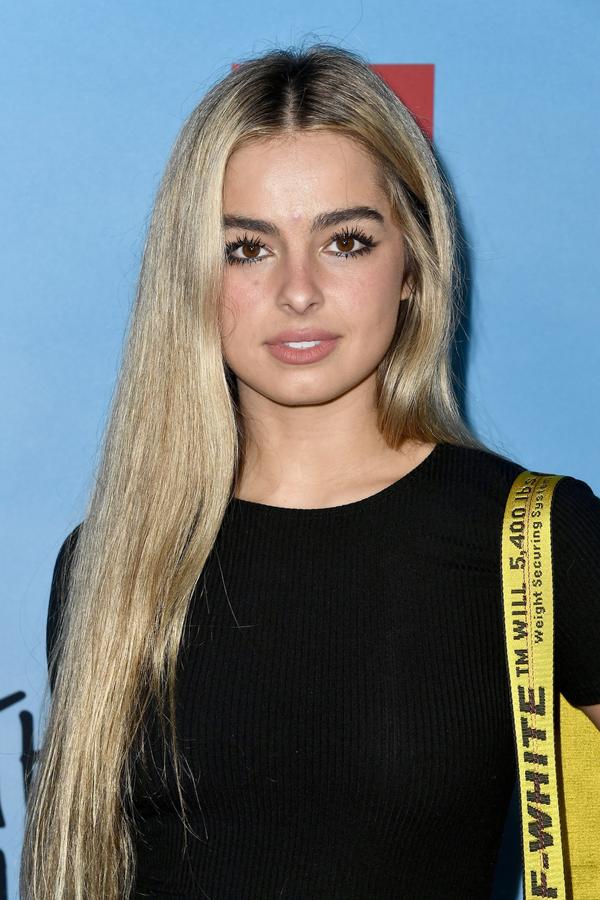 Away from her activities on TikTok, Addison has expanded into acting and music. Her debut single, "Obsessed," was released in 2021. In the same year, she made her acting debut in the Netflix reboot of "She's All That," entitled "He's All That."
Addison Rae has since gone on to form some massive followings on Facebook, Instagram, and YouTube. She signed with the WME talent agency in January 2020.
Early Life
Addison Rae Easterling was born in Lafayette, Louisiana on October 6, 2000. Although her parents divorced when she was quite young, they remarried in 2017. Addison was raised together with her two younger brothers in a Christian household.
Most of her family members have since gone on to establish their followings in TikTok. Addison Rae started dancing classes at an early age, and by the age of six, she was competing in dance competitions around the country.
After graduating from high school, she attended Louisiana State University and studied sports broadcasting. But, her growing popularity on TikTok convinced her to drop out of university, shift to Los Angeles, and focus wholly on an entertainment career.
Addison Rae Career
Addison's career started when she uploaded her first dance videos to TikTok in 2019. She also joined the collaborative group called the Hype House in 2019. The group allows different content creators to make videos together and partner on different projects.
Barely a few months after joining the platform, Rae had amassed more than one million followers. It convinced her to leave university since she was convinced that she could turn her TikTok presence into a thriving career if she took it seriously enough. During the period, Rae also expanded into other online platforms, including YouTube and Instagram. She signed with WME talent agency in 2020.
Coupled with her dancing videos, Addison Rae has displayed a talent for lip-syncs, comedy skits, trends, and several other popular themes for her TikTok videos.
By July 2020, Rae had signed her first brand endorsement deals. She started with American Eagle, appearing in their "Back to School" campaign that featured Addison in a "virtual photoshoot" within her bedroom. She then released a podcast with her mother and unveiled a cosmetics line known as Item Beauty. She currently works as Chief Innovation Officer within the firm.
In 2021, she appeared in "He's All That," which was a reboot of the 1999 classic film "She's All That." This reboot is a gender-swapped modernization, and Addison plays a character that is inspired by Freddie Prinze Jr.'s role played in the original film.
It was then reported that she had signed a deal with Netflix. That was allegedly a multi-picture deal. It would see Addison appear in several future movies for the streaming giant. Also in 2021, Rae released her first single.
In late 2021, it was said that Rae had pulled out of a scheduled performance at the iHeart Radio Music Festival. She insisted that she was "not ready to give 110%," and that it was not fair to her fans in case she never felt fully committed to the show. At the time, she attended the Met Gala and Fashion Week in New York City.
Earnings And Philanthropy
In 2020, Addison Rae won an all-star "Mario Tennis Aces" video game tournament known as the "Stay At Home Slam." Then, she donated her $1 million prize to a charity known by the name No Kid Hungry.
During the peak of the pandemic in 2020, Addison Rae was reported to be the highest-paid TikTok personality in the world. She earned $5 million in pre-tax earnings per year, higher than the next highest-paid TikTok personality, Charli D'Amelio, who earned around $4 million. Dixie D'Amelio came in third with $3 million.
In 2021 Addison grossed $9 million but Charli D'Amelio made close to $18 million.
Notably, a chunk of her earnings comes from sponsorships, brand endorsement deals, and partnerships with different high-profile brands. They include Hollister, Reebok, L'Oreal, and American Eagle.
Real Estate
Addison Rae owns a $3-million mansion located in the Los Angeles area of Tarzana, California. Real estate records indicate that she bought the residence in 2019 for $3.006 million. This property sits on a 0.58-acre lot and features 6 luxurious bedrooms.
Other highlights include 6,399 square feet of living space, marble countertops, an infinity pool, a huge walk-in closet, and incredible panoramic views of the surrounding area. Outside, there is an immaculately landscaped yard with lots of palm trees.