Earlier this year, Britney Spears managed to quietly list her Calabasas mansion for sale for about $12 million. That move was quite strange since she acquired the mansion only seven months before for $11.8 million. Even stranger, Britney Spears allegedly never even moved into this place.
If you keenly follow her Instagram, you would see some videos of her and her husband Sam swimming in the mansion's pool and sliding down the slides, but then nothing was posted for months. She did not even have any moving trucks to transfer any of her belongings from her nearby mansion.
On March 6, it was reported that Britney Spears finally found a buyer for this property. Sadly for her, the buyer is ready to pay $10.1 million, which means that she has agreed to take a loss of over $1.7 million in the sale.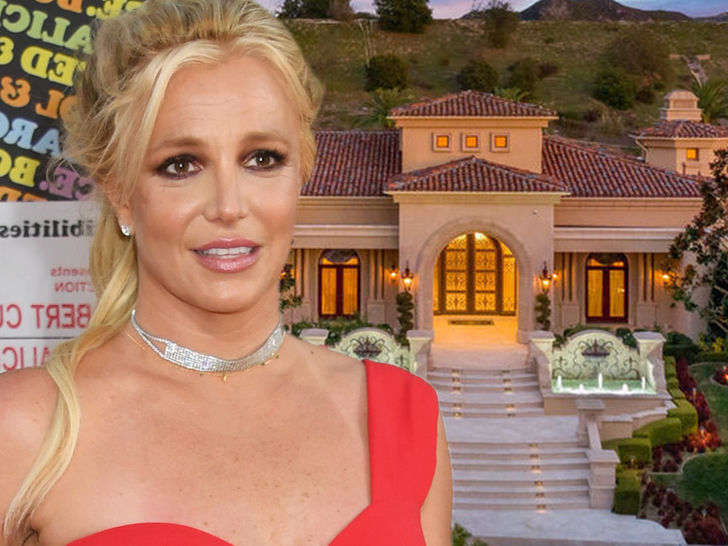 Her buyer just got themselves a large and luxurious property at an impressive bargain. Situated on a 1.6-acre lot at the gated Estates at the Oaks area of Calabasas, this mansion features 11,650 square feet of interior space, consisting of nine bathrooms and seven bedrooms.
This custom-built mansion boasts luxurious touches that include carved Cantera stone, custom-made chandeliers, imported onyx, and Ann Sacks Tile mosaics all over. Some of the most impressive amenities on this property include a wine cellar, at least one gift-wrapping room, a tiered, ten-seat home theater, and a lounge with a wet bar.
Outside you find a 55-foot pool with fountains, a spa, a waterslide, and waterfalls. Also, there is a detached one-bedroom guesthouse and a 5-car garage, coupled with a 2,000-square-foot patio complete with its separate fireplace and barbecue.
This property's official listing puts some special notice on security and privacy coupled with luxury, and it makes lots of sense that it would be attractive to a famous pop star like Britney Spears. Although the buyer is allegedly not on the same level of fame, he is a somewhat notable figure, a Dallas-based personal injury lawyer called Ezekiel Tyson, Jr.
Tyson is a "veteran real estate investor" according to Dirt.com. Hence, it is likely that he sees potential for a better profit margin than Spears got in the sale. Either way, it is definitely an attractive property.