Venus Williams is an American professional tennis player. She has a net worth of $95 million. Williams is a former World number 1 and is generally credited with ushering in a new era of power on the women's professional tennis tour. She has ranked World No. 1 in singles on three different occasions and is touted as being the first American black woman to achieve the feat in the Open Era.
Born on June 17, 1980, in Lynwood, California, Venus Ebony Starr Williams is a daughter to Richard Williams and Oracene Price. When Venus was 10, the Williams family moved from Compton, California, to West Palm Beach, Florida to enable her and her sister Serena to attend Rick Macci's tennis academy.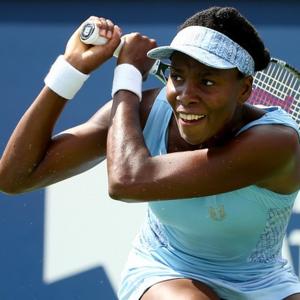 Richard Williams pulled Serena and Venus out of national junior tennis tournaments when Venus was 11. At the time, Williams had a 63–0 record on the US Tennis Association junior tour and was ranked No. 1 among all the under-12 players in Southern California. In 1995, Richard pulled the daughters out of Macci's academy, and from then on became the coach of his daughters.
Venus Williams Career
Williams became professional in 1994 when she was 14 and then made her debut in the Australian Open in 1998 against her sister Serena in the second round. It was the first time they played against one another as professional tennis players.
Venus beat Serena and then went on to lose to World No. 3 Lindsay Davenport in the next round. The Williams sisters faced one another across the net 24 times during their professional tennis careers. Venus has ranked as the World's No. 1 women's tennis player three times for a combined total of 11 weeks. She achieved the ranking on February 25, 2002, and became the first Black woman in the Open Era to do that.
Venus has reached the finals of 16 Grand Slam tournaments and won 14 Grand Slam Women's doubles titles and with her younger sister Serena as her partner. These Williams sisters are unbeaten in Grand Slam doubles finals. Venus has a total of five Wimbledon singles titles.
From the 2000 Wimbledon Championships to the 2001 U.S. Open was one of Venus' most successful runs in her professional career. She managed to win four of the six Grand Slam tournaments during the year. Her 35-match winning streak from the 2000 Wimbledon Championships to the 2000 Generali Ladies Linz tournament final ranks as the longest since January 1, 2000.
As of the 2020 Australian Open, she had played in 85 Grand Slams making her the record holder for the all-time leader of both genders. Notably, Venus has also won four Olympic gold medals, one in the singles and three in women's doubles. She has also won a silver medal in the mixed doubles.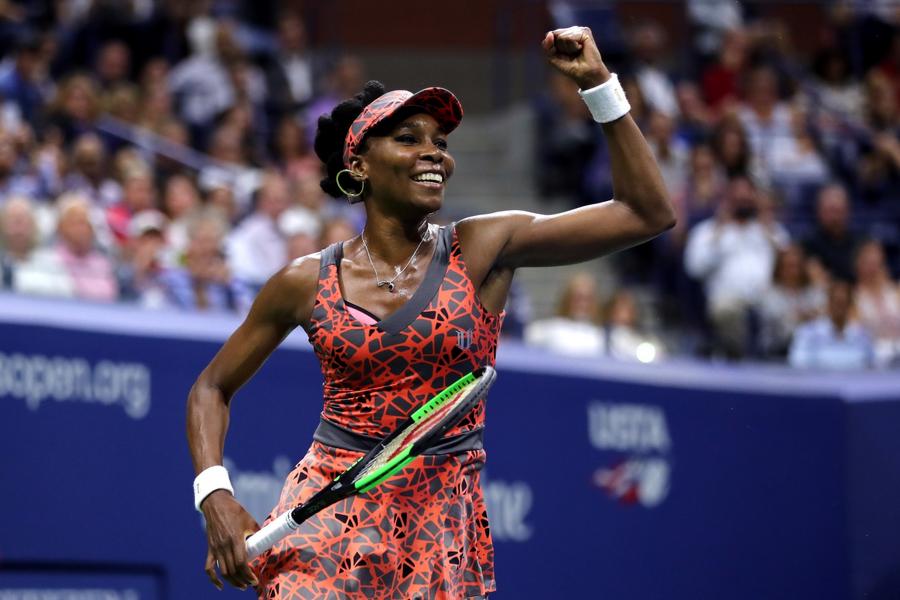 Williams only trails her sister Serena Williams with her 49 singles titles, among the active players. She is one of the two active women's tennis players that have reached the finals of all four Grand Slams. The other player is her sister Serena.
In 2007, she launched her fashion line called EleVen and in late June 2010 she published her first book, "Come to Win; on How Sports Can Help You Top Your Profession." Over the years, she has appeared on many talk shows to promote her book including "Good Morning America" and "The Early Show".
Earnings And Real Estate
By 2017, Venus had earned $38 million in the court. This money was enough to make her the second-highest earning female tennis player of all time, surpassing Maria Sharapova's $36.5 million, but trailing her sister Serena's $85 million. By 2020, her career earnings were $40.5 million.
Off the court, Venus normally makes $5 to $10 million every year from endorsements. Sometime in early 2019, Venus Williams spent around $10 million on a secluded waterfront retirement home that has a private beach and also acquired a private cottage for Sister Serena in exclusive Jupiter Island, Florida.
The main house has three bedrooms and the property has two guesthouses, breathtaking ocean views, lush tropical gardens, a pool, a bar, and an outdoor kitchen. The only thing that is missing is the tennis court.