Usain Bolt, the eight-time Olympic champion, ran into a tricky financial situation, as stated by a number of reports. Bolt said there are 'millions' of dollars missing from his investment accounts managed by a company known as Stocks and Securities Limited. Now, the Jamaican Financial Investigations Division and Financial Services Commission are looking into Bolt's case to determine what happened to the money.
Bolt's manager, Nugent Walker, told Jamaican newspaper The Gleaner that the authorities have also been called and an investigation is underway:
"All the relevant steps have been taken to come to the bottom of this…He's been with this entity over 10 years…His entire portfolio is being reviewed."
Walker did not reveal the precise amount of money involved, but the report states that it somewhere in the "millions" of dollars. One early lead into this investigation is believed to be a former SSL employee that has been accused of many forms of fraud.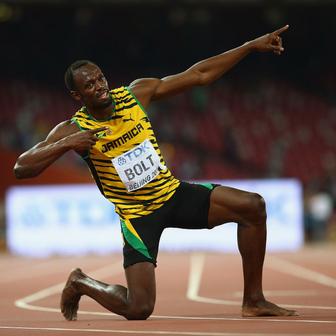 The unnamed person has been implicated in several other cases of fraud and might be involved in the sums missing from Bolt's accounts. The employee's attorney stated that her client "is in discussion with SSL and the lawyers representing SSL," and has been for the past two weeks.
36-year-old Usain Bolt has been retired since 2017, but he continues to enjoy very lucrative income from different endorsement deals. At the peak of his earnings he was among the highest paid athletes on the planet, earning a lot more from his endorsements than he (or anybody else for that matter) ever did on the track.
His largest single endorsement was said to be a deal with Puma worth $9 million per year in exchange for wearing Puma shoes both on the track and off it. He also does quite well in appearance fees, taking home between $250,000 and $500,000 to appear at track and field events around the world.
Hopefully for Bolt, the whereabouts of his missing investment funds will soon be found and restored to his accounts.